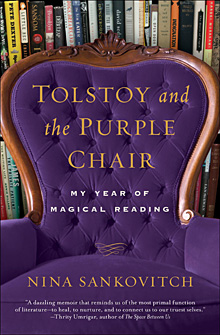 978-0061999840 – Harper – $23.99 – Hardcover (ebook version also available)
This is truly a wonderful book by an exceptional writer.  Nina Sankovitch was living a full, active life as an environmental lawyer, happily married with four children, when her beloved sister became ill with cancer and died far too young.  As she recounts in Tolstoy and the Purple Chair: My Year of Magical Reading, her initial response to her sister's death was to "live her life double," doing everything she could to try to make up for her terrible and painful loss.  After three frantic years she realized what she was doing was unsustainable.
Ironically, her apparent retreat from doing to experiencing through reading was in some ways no less radical.  Nina committed to reading a book a day for an entire year, no small commitment in itself, but further, she committed herself to writing a review or think piece about every book she read.  That is a very high bar to set for any modern parent, even with a patient and understanding family (when I started Writerscast, I committed myself to read at least one book each week and to interview its author, a far lesser commitment, and after two years of doing it, I know how difficult, even impossible it would be for me to read a book a day, for a short period of time, much less a full year).
But Nina turned to reading because reading has always been central to her life and experience.  Her immigrant parents read and loved books, as did Nina, from an early age.  In Tolstoy and the Purple Chair, Nina tells the story of both her families, the vibrant one she grew up in, and the supportive and happy one she has raised.  Many of the books she read in her magical year of reading are discussed here, as the stories of these books are part of the weave of how she transformed her experience of death into a celebration of life.  And that is the crux of this memoir.  By leaving her own experience to enter the realms of literally hundreds of writers, and making a place for those other stories in her own life, Nina was able to recreate and restore her own psyche – that's the magic, the alchemy, of her magical year.
I should mention that Nina lives near me and has become a valued friend, partly through books we've read and discussed, including a couple I gave her to read and which are included in her year of reading.  During that year she started an excellent blog called Read All Day where you can find all of her well written and exceptionally perceptive book reviews and essays.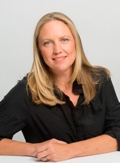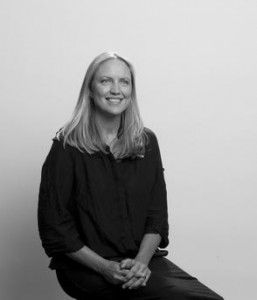 Nina Sankovitch has been an inspiration for me.  From October 2008 to October 2009 she read a book a day and wrote about it (intelligently and cogently) at her website ReadAllDay.  Here's what she says about why she did it: "I began my year in an effort to come to terms with the tragic death of my oldest sister, Anne-Marie, and to find purpose and meaning in my life. I called my year of reading The 365 Project."
I've sent her some books to read and she has given me lots of suggestions for books I have read, and in some cases then interviewed authors for Writerscast.  We've liked some of the same books, but judging from her site, she and I have very different reading interests.  Knowing that has helped me choose some new directions, which I think is a great way to keep from falling into a reading rut.
Meanwhile, Nina's year of reading adventure was discovered and written about by the New York Times and a number of other media outlets, and she even got a book deal.  Her book is called Tolstoy and the Magic Chair: My year of magical reading will be published in June by Harper.  I certainly plan to read it and interview her about it too.  I'm jealous and dumbstruck with admiration for what she has done.
Anyway, the reason I am writing about Nina is because she has launched a redesigned website that I think is worth a visit.  She is continuing to read and write reviews about books of all sizes and shapes – not every day of course, but more books than most people can read and write about intelligently.  Here's how she does it:
HOW TO READ All DAY
Always have a book with you.
Read while waiting.
Read while eating.
Read while exercising.
Read before bed.
Read before getting out of bed.
Read instead of updating FB.
Read instead of watching TV.
Read instead of vacuuming.
Read while vacuuming.
Read with a book group.
Read with your kid.
Read with your cat.
Read to your dog.
Read on a schedule.
Always have a book with you.
Thank you Nina!