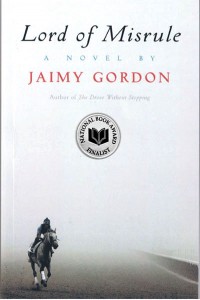 978-0-929701-83-7 – Hardcover – McPherson & Company – $25.00
I can't say enough good things about Jaimy Gordon's writing, up to and including Lord of Misrule, this year's winner of the National Book Award.  Although she has been writing for the past 40 years, producing five wonderful, interesting novels and a number of smaller works during that time, for the most part Jaimy's audience has been small.  Perhaps this is fitting for someone whose work does not easily fit the standard categories of commercial fiction, as the structure of the publishing and bookselling machinery has not provided much room for many writers and books outside the mainstream for quite some time.
That said, Jaimy Gordon is simply a terrific writer and Lord of Misrule may well be her best book yet.  It's set in a mythical down-and-out racetrack Indian Mound Downs, downriver from Wheeling, West Virginia.  There are five main characters, all from disparate and desultory backgrounds, but all connected by their wishes, dreams and aspirations, which drive them and the novel forward.  And the book is constructed of four sections, each named for a particular horse in a particular race.  The story unfolds almost magically, and it's one of those books that is literally impossible to put down.  I was hooked early on and loved the ride the author took me on, peopled by wonderful down and out Runyonesque characters who speak amazing dialogue in the voices of Appalachian region horse people, and of course beautiful horses throughout.
Here's a brief excerpt from the book that gets across a bit of the style of the book (and you can download a PDF excerpt of the novel at the publisher website here):
"They were all looking for a van like a Chinese jewel box, like no horse van that had ever been seen on a backside, something red and black and glossy, with gold letters, LORD OF MISRULE, arched across each side. All the same when a plain truck with Nebraska plates rolled in . . . they knew who it was. They were watching, though the van was unmarked and dirty white, one of those big box trailers with rusty quilting like an old mattress pad you've given to the dog. The van bounced and groaned on its springs along the backside fence, headed for the stallman's office. Red dust boiled around it. They blinked as it dragged two wheels through the puddle that never dried, the puddle that had no bottom. . . . They peered through the vents when the van went by and saw the horse's head, calm, black and poisonous of mien as a slag pile in a coal yard . . .
The van stopped, woof, down comes the ramp and a kid, unhealthy-looking like all racetrack kids, worm white, skull bones poking out of his skinny head, stood at the top of the ramp with a small black horse that couldn't even stand right: Lord of Misrule . . . rocked on the flat floor of the van like a table with one short leg. And those legs – they were so swelled out from long-ago bowed tendons on both sides that they were one straight line from knee to ankle, drainpipes without contour. "
I've been reading (and admiring) Jaimy's work for a long time, since her first published work Shamp of the City-Solo was thrust into my hands by her publisher Bruce McPherson probably in 1975.  It's a thrill to see her work recognized more widely and gratifying to know that this excellent writer will now always have a much larger audience for her writing.  She and this new book are getting great coverage in all sorts of media.  Here's an excellent profile of Jaimy by Chip McGrath in the New York Times: Writer Races to Victory From Way Off the Pace.  There have been many others, many of which have focused more on the storyline of "obscure writer finds sudden fame" than on her book and writing career.
I wanted to spend a good amount of time talking in detail with Jaimy specifically about this book, Lord of Misrule, along with something of the story of how this book came to be published (it's a good story, reflecting much about the nature of independent publishing and serious fiction – discussed in more detail in my companion interview with publisher Bruce McPherson).
Jaimy Gordon is a terrific writer who has a lot of important things to say, and I'm very pleased to have had this opportunity to talk to her about her work.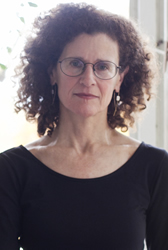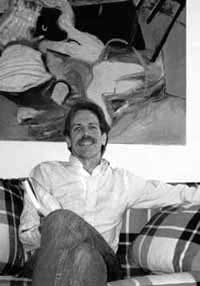 In this series of interviews, called Publishing Talks, I have been talking to book industry professionals and other smart people about the future of publishing, books, and culture.  This is a period of disruption and change for all media businesses.  We must wonder now, how will publishing evolve as our culture is affected by technology, climate change, population density, and the ebb and flow of civilization and  economics?
I hope these Publishing Talks conversations will help us understand the outlines of what is happening, and how we might ourselves interact with and influence the future of publishing as it unfolds.
These interviews give people in and around the book business a chance to talk openly about ideas and concerns that are often only talked about "around the water cooler," at industry conventions and events, and in emails between friends and they give people inside and outside the book industry a chance to hear first hand some of the most interesting and challenging thoughts, ideas and concepts being discussed by people in the book business.
I have had some really interesting conversations with people in the publishing industry this year.  The present is a time of great upheaval and change for many in publishing.  Recently, I had the pleasure of speaking with Andrew Steves of Canada's relatively tiny Gaspereau Press, just before their book, The Sentimentalists won that country major book award, the Scotiabank Giller Prize.  Soon after, I was able to talk to Bruce McPherson of McPherson & Co., about his many years of publishing and the great news that his recently published Lord of Misrule by old friend Jaimy Gordon had won the National Book Award (quite a surprise for all!).  It's unusual enough for a major national book award to recognize the work of independently published books, but to have two almost simultaneously in both the US and Canada must mean something about these times.  In other words, I don't think these are outlier events.
As it happens, I've known Bruce and Jaimy for about as long as I have known anyone, going back to when Bruce began publishing as Treacle Press right after graduating Brown in the early 1970's.  The first book he published was Jaimy's superb and inventive novel, Shamp of the City-Solo.  I read that book because Bruce told me I must, and loved its wildly inventive story and Jaimy's brilliant writing.  I've been a fan and reader of hers ever since.  Bruce has published a wide range of interesting books in film, art and fiction.  He's developed a clear vision of who, what and how he will operate as a publisher, and has managed to invent a working business model that in many ways reflects his own independent thinking and unwillingness to compromise art for common business demands.
In many ways, the recognition of Jaimy Gordon as a great writer is a recognition of Bruce McPherson as a great publisher, and a validation of a somewhat old fashioned notion of commitment and loyalty to art, talent and human beings.  Writers as living, breathing, suffering artists whose publishers support them, prod them to do their best work, and love them unabashedly and without compromise.  That may sound sentimental in these harsh times, but it's a sentiment I am willing to cherish and celebrate.  I admire Bruce and the body of work he has produced in more than 35 years of struggle.
Neither Bruce nor McPherson & Co. promote anything other than the books and authors themselves, i.e., it's not about the publisher, it's about the books.  I very much enjoyed the opportunity, therefore, to shine a bit of light on Bruce and his work, and hopefully to illuminate something of what his publishing has meant and means for our culture.  And of course the experience of winning the NBA is present throughout.  I hope listeners will enjoy this podcast in tandem with my current interview with Jaimy Gordon as well.