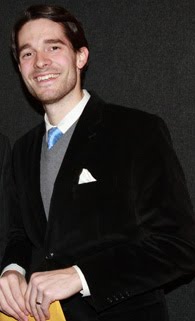 In this series of interviews, called Publishing Talks, I have been talking to book industry professionals about the future of publishing, books, and culture.  This is a period of disruption and change for all media businesses. How will publishing evolve as our culture is affected by technology, climate change, population density, and the ebb and flow of civilization and its economics? Publishing Talks interviews help us understand the outlines of what is happening, and how we might ourselves interact with and influence the future of publishing as it unfolds.
These interviews give people in the book business a chance to talk openly about ideas and concerns that are often only talked about "around the water cooler," at industry conventions and events, and in emails between friends and they give people inside and outside the book industry a chance to hear first hand some of the most interesting and challenging thoughts, ideas and concepts being discussed by people in the book business.
I first read about the new literary agency, Movable Type Literary Group established by Jason Ashlock and his partner Meredith Dawson a few months ago.  I've wondered for awhile now about the role of agents in the changing landscape of book publishing, and evidently so have Jason and Meredith.  Along with an NEA based graph on their home page "Books are not dead," they have composed the following statement of purpose and occasion:
"We have arrived, as Harold Bloom might say, belatedly.
The scene is established, the paradigms rigid, the machine stubborn and aging. Now more than half a millennium removed from the prima typographicae incunabula, "the first infancy of printing," a chorus now announces the swift and coming death of the published word and the end of book history. But crisis and opportunity are concurrent, and the instability of one paradigm leads to the creation of another. We work in publishing at a moment of both belatedness and birth, when the trend of all future events is being determined. We aim, with many of our friends and colleagues, to confront the crisis of the moment and from the upheaval to design and shape a future."
When I ran across Jason at a publishing event in Manhattan, we arranged to talk.  I wanted to hear in his own words what this new agency will be all about.  I think alot of what he says here will resonate for listeners of this podcast.  Certainly, it makes sense for the role of the agent to be transformed, and to help lead the transformation of relationships between author, publisher and audience that is emerging now.  It looks like Movable Type has an opportunity to create a new model for its own clients, and by example, for others as well.  Maybe because, like many others looking at an established industry with new eyes, Jason Ashlock has an opportunity to create a new paradigm.