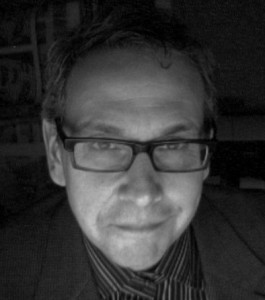 In this series of interviews, called Publishing Talks, I have been talking to book industry professionals and other smart people about the future of publishing, books, and culture.  This is a period of disruption and change for all media businesses.  We must wonder now, how will publishing evolve as our culture is affected by technology, climate change, population density, and the ebb and flow of civilization and  economics?
I hope these Publishing Talks conversations will help us understand the outlines of what is happening, and how we might ourselves interact with and influence the future of publishing as it unfolds.
These interviews give people in and around the book business a chance to talk openly about ideas and concerns that are often only talked about "around the water cooler," at industry conventions and events, and in emails between friends and they give people inside and outside the book industry a chance to hear first hand some of the most interesting and challenging thoughts, ideas and concepts being discussed by people in the book business.
Ron Martinez, is Managing Partner and Co-Founder of Invention Arts. His primary focus is on [aerbook], a web-based publishing and marketing platform that helps books and potential readers find one another on the social web (www.aerbook.com). Ron is a prolific inventor, with close to a hundred and fifty issued patents and patent applications currently in flight. He brings a combination of, technical, creative, intellectual property development and management, design, and strategic and operational business experience to his work at Invention Arts, and finds that his initial interest in computing as an expressive medium continues to define his agenda.
His introduction to the medium was in the mid-80's, when he was an aspiring novelist in New York, writing YA adventure books, contributing to humor anthologies, writing comics for Heavy Metal and other publications–anything to put food on the table. A book packager asked him to adapt an Arthur C. Clarke novel, Rendezvous with Rama, to graphic adventure format, perhaps the first major author's works to be so adapted. Taken with the expressive possibilities of the medium, Ron taught himself to program software and built an interactive fiction system, and went on to use that and enhancements to it, as well as entirely new systems, to write interactive fiction, original murder mysteries, political simulations, and other titles for publishers like Simon & Schuster, Spinnaker, Philips Interactive Media, Electronic Arts, and others. By the mid-90's he was deeply interested in the design of story-rich, massively multiplayer online games. His game 10Six was one of the first of these, a social/tribal million player game published and operated by Sega. (Though built in the late 90's, it continues to thrive as an indie game at ProjectVisitor.com. 10six introduced ownable, transactable virtual goods for the first time, a technology Ron was awarded a foundational patent for in 2001. Virtual goods models have since emerged as a dominant form of commerce for social networks and social games.
Prior to his current work at Invention Arts, Ron worked for a number of years as Vice President, Intellectual Property Innovation for Yahoo! There he designed and built the IP Innovation function which over a four year period delivered high volume targeted, patentable IP and productizable innovation. He also initiated Yahoo!'s content IP asset management and operations program, implementing a global, real-time rights infrastructure called Rights Engine.
His interests include invention techniques; the evolution of books and the current reimplementation of the publishing industry, intellectual property strategy; content rights; content IP and social distribution; electronic payments; virtual property; online payments; networked games; educational software; social media; social media advertising and marketing; social media monetization; mobile media; media metadata; media sharing and reuse; media remixing; and distributed media production.
It was from Ron's announcement of Aerbook that I learned of his work.  I was very excited as soon as I began exploring this project, because it launched just as I have been thinking about the implications of publishing as a social endeavor in the digital universe.  Aerbook in fact is created around the notion of book as a multi-channel conversation between writers and readers, and I think it demonstrates concretely how powerfully publishing can be re-imagined.  Ron's experience as a writer who has mastered the skills and tools of software development and storytelling in a digital environment also brings forward the changes in how writers can work in this new environment.  I hope you will find this discussion as interesting and thought provoking as it was for me talking to Ron Martinez.  I think we are just now seeing the true beginnings of a "modern" form of publishing that will in fact expand the reach of writers and change their relationships with readers for the good of all.