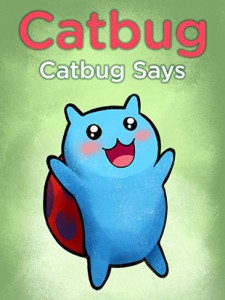 As some of you may know, I am working with Frederator Studios on a digital publishing program called Frederator Books. We are experimenting in all sorts of ways, mostly doing creative new ebooks for kids of all ages. Frederator is the brainchild of long time media genius Fred Seibert. We did a video interview together in December 2013 and posted the unedited audio track to Soundclound. It's a bit long and covers a lot of ground, but anyone interested in media and animation will find Fred's conversation interesting and constructive. We talked about Fred's background and experience in a long and innovative career, what Frederator is doing now and in the future, and also about what we are trying to do in digital publishing.
You can listen to the entire interview here. Sometime later in 2014, I will post an edited version of the interview at Writerscast also.
Frederator Studios and Cartoon Hangover make cartoons for television, movies and the Internet, and program the networks Channel Frederator and Cartoon Hangover.
Frederator Studios was founded by Fred Seibert in 1998. Since then the company has produced 16 series & over 200 short films including The Fairly OddParents, Fanboy & Chum Chum, and Adventure Time. Our shows are on Nickelodeon, Nick Jr, Cartoon Network, and Channel Frederator. Frederator is in producing partnership with Sony Pictures Animation and YouTube.
Cartoon Hangover is the studio's television channel distributed on YouTube, launched in November 2012. Pendleton Ward's Bravest Warriors (developed by Breehn Burns, Will McRobb & Chris Viscardi) was the first hit series, followed by James Kochalka's SuperF*ckers, and the Too Cool! Cartoons.
Frederator Networks' pioneering Internet animation channels began in 2005 with Channel Frederator, and has expanded to include The Wubbcast, ReFrederator and Cartoon Hangover.
– See more here.
Here's the "standard" Fred biography.