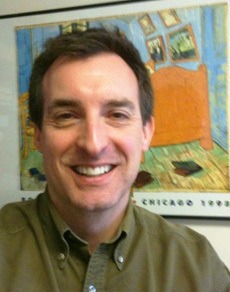 In this ongoing series of interviews, called Publishing Talks, I have been talking to book industry professionals and other smart people about the future of publishing, books, and culture.  This is a period of disruption and change for all media businesses.  We must wonder now, how will publishing evolve as our culture is affected by technology, climate change, population density, and the ebb and flow of civilization and  economics?
I believe that these Publishing Talks conversations can help us understand the outlines of what is happening in the publishing industry, and how we might ourselves interact with and influence the future of publishing as it unfolds.
These interviews give people in and around the book business a chance to talk openly and broadly about ideas and concerns that are often only talked about "around the water cooler," at industry conventions and events, and in emails between friends.  These conversations give people inside and outside the book industry a chance to hear first hand some of the most interesting and challenging thoughts, ideas and concepts being discussed by active participants in the book business.
I've known Peter Costanzo for a number of years (and have worked with him on a few projects) – I have always been impressed with his intelligence and his insightful understanding of online media and digital publishing.  Peter is now the Director of Digital Content for F+W Media where he is in charge of a diverse and creative set of digital initiatives.  Since he is now directing content and production for a publisher that has made a deep commitment to digital publishing, I wanted to talk to him in depth about ebooks, apps and online marketing, from his perspective as a producer as well as a consumer and keen observer of the digital publishing scene.
Peter has been involved in online bookselling for longer than most people in our industry.  He began selling autographed books online in 1996.  By 1998 he became the Online Retail Marketing Manager for HarperCollins.  He then worked at Random House as Online Marketing Manager for the Audiobooks division, and in 2001 became Director of Online Merchandising for Steve Brill's Contentville, one of the first online retailers to sell e-books. After that he became the Director of Online Marketing for Perseus Books for several years, before moving to F + W Media.   He also teaches the "Introduction to Interactive Media" course at NYU.  You can follow Peter on Twitter @PeterCostanzo and read his personal blog BookCurrents.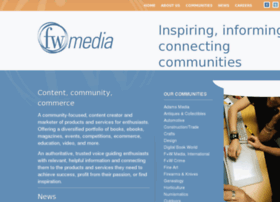 Peter has a lot of important things to say in this discussion that anyone interested in digital publishing will find useful and compelling.