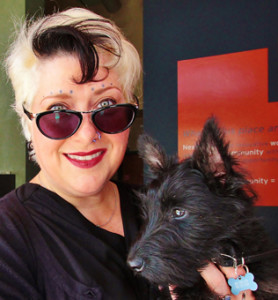 Publishing Talks began as a series of conversations with book industry professionals and others involved in media and technology about the future of publishing, books, and culture. As we continue to experience disruption and change in all media businesses, I've been talking with some of the people involved in our industry about how publishing might evolve as our culture is affected by technology and the larger context of civilization and economics.
I've now expanded the series to include conversations that go beyond the future of publishing. I've talked with editors and publishers who have been innovators and leaders in independent publishing in the past and into the present, and will continue to explore the ebb and flow of writing, books, and publishing in all sorts of forms and formats, as change continues to be the one constant we can count on.
It's my hope that these conversations can help us understand the outlines of what is happening in publishing and writing, and how we might ourselves interact with and influence the future of publishing as it unfolds.
As many listeners here know, I have an ongoing interest in experiments in technology that expand the writing experience for creators and of course then the reading experience as well. Honestly, while we have seen many attempts, thus far, not very many have captured the greater imagination of writers or readers.
The latest undertaking I have run across is Lithomobilus, founded by writer Lise Quintana, whose "online writing software gives authors the power to expand upon their existing works, create new works with built-in expansion opportunities, and craft amazing nonlinear works….Readers can then download the reader software and enjoy the first e-book reading experience that values words without slavishly following the format of a printed book."
I'm ready to see what happens and I thought it would be fun to talk to Lise to find out more.
Creating compelling "interactive" fiction and new forms of storytelling is a hugely challenging undertaking. I found a comprehensive review of Lithomobilus by Emily Short, who knows a lot about new narrative forms, her blog is well worth reading. "There's a core problem of interactive fiction design here: if you design a narrative where the intention is that the reader will read as much as she's curious about and then stop, but you don't communicate that she's allowed to do that, she'll continue exploring the story space past the point where she's started to feel bored and then blame the author for that boredom. This is genuinely not easy to resolve, and it's at the heart of what Lithomobilus appears to be trying to do: to offer stories that aren't consumed completely, but yield more and more content in response to a reader's desire, inexhaustibly, never saying that your experience is complete."
I like Lise Quintana's own piece of writing in the Lithomobilus app, it's called The Strangely-Browne Episode, and even though it's likely meant as a demonstration of the app's capabilities, it is an engaging story. I know there are many who doubt that there is a "need" for new technology to create interactive reading experiences. It seems possible that even if it's "better" storytelling, it may not be a mainstream sort of thing – recumbent bicycles come to mind here. They are demonstrably better riding devices than traditional bikes, but they will never be popular with more than a minority of riders, they take time to learn to ride, they look weird and they cost more. I think similar factors are at play with writing that tries to harness new technologies to tell stories differently. Too hard for most readers to learn, interactivity changes the reading experience from what is expected, and "costs" more time and effort than readers are willing to give. But for those who do want "something more", apps like Lithomobilus do provide an opportunity that may be worth the effort to engage.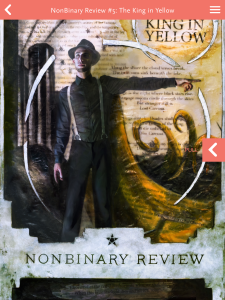 Lise's publishing effort is called Zoetic Press, which publishes using the Lithomobilus app platform. She is Lise the CEO and founder of Narrative Technologies, which uses interactive and hypertext narrative tools to publish new kinds of literature.  Quintana was formerly the editor-in-chief of Lunch Ticket, a literary journal of Antioch University Los Angeles. Previously she worked as a writer and project manager at various hardware and software companies in Silicon Valley. Quintana is on the Board of Trustees for Antioch University Los Angeles and formerly on the Board of Directors for Friends of the Santa Cruz Public Library.
In this series of interviews, called Publishing Talks, I talk to book industry professionals and other smart people about the future of publishing, books, and culture.  This is a period of disruption and change for all media businesses.  How will publishing evolve as our culture is affected by technology, climate change, population density, and the ebb and flow of civilization and  economics?
I hope these Publishing Talks conversations will help us better understand the outlines of what is happening in publishing, books and reading culture, and how we can ourselves both understand and influence the future of books and reading.
Zola Books is a new and exciting online book selling venture, co-founded by Joe Regal and Michael Strong, both formerly with Regal's previous venture, literary agency Regal Literary.  It's exciting for many of us in the book business, and hopefully for readers as well, because Zola attempts to solve a wide range of problems that have beset writers and publishers (and often readers as well) in the online book ecosystem.  Despite its manifold advantages over the "real world," there are many things that work well in person don't work well or at all online.
As Regal says about Zola on the newly launched site:
"There are sites where you can buy books, sites where you can talk about books, and sites where you can read what professional reviewers or bloggers have to say about books. You can hunt down your favorite author's blog or Twitter feed. But there is no single site where readers, writers, booksellers, reviewers, bloggers and publishers can gather in one place to connect naturally around the books they love. These social connections form in the real world at bookstores, book clubs, and more. Why can't they happen online?"
Some have called Zola the "anti-Amazon" and so it may be, but it's as much simply a different idea altogether, as an opposition to Amazon or other online retailers.  Zola is simple because it is a book-centric online community, and complex because there are so many elements involved in making a community around ebooks, including the necessity for Zola to build and deploy its own proprietary HTML5-based e-reader.
And there are many ways that Zola can operate in relation to existing entities in the online book environment.  There is a strong commitment to independent booksellers and publishers baked into the company's DNA. Curation and transparency are at the heart of the Zola model.  And because Zola is essentially a portable e-bookstore, it can be used as an add-on by existing bricks and mortar bookstores as well as authors and publishers themselves, but Zola also allows them to have their own page on the Zola site, so mutuality is built into the structure from the beginning.
I talked to Joe Regal (at his office in New York City, so you will occasionally hear the sounds of the city in the background) in August, about a month before Zola's mid-September soft-launch.  Now live, we can expect the site to grow and change as users and participants begin to understand how to work within its structure, and provide feedback to the founders and staff to make it work better for them.  During a season when major players like Apple, Amazon, Google, and Barnes & Noble are focusing on new devices and display features, Zola aims to create and sustain relationships between readers and writers through the mediation of a powerful and supportive ecosystem that focuses on the book over devices.  Here's hoping for a giant success for a venture that looks and feels right for the publishing community.
While pursuing a career as the lead singer of the rock band RAMA, Joseph Regal got his first job in publishing at the Russell & Volkening Literary Agency in 1991. There he worked with Pulitzer Prize-winning bestselling authors Anne Tyler, Eudora Welty, Annie Dillard, Howell Raines, and Peter Taylor, as well as Tony Award-winner Ntozake Shange, Nobel Prize-winner Nadine Gordimer, and TV anchorman and novelist Jim Lehrer.  After leaving music for publishing, he founded Regal Literary Inc. in 2002, and now ten years later, Zola Books (take a look at the About Zola page here.)
I am very interested in seeing how Zola develops and am looking forward to participating as a publisher, writer and reader.  Alert to listeners, this interview is 40 minutes long, slightly longer than our usual podcast.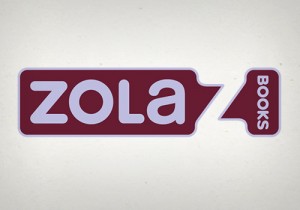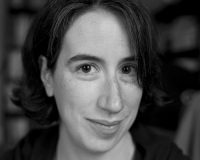 In this series of interviews, called Publishing Talks, I have been talking to book industry professionals and other smart people about the future of publishing, books, and culture.  This is a period of disruption and change for all media businesses.  We must wonder now, how will publishing evolve as our culture is affected by technology, climate change, population density, and the ebb and flow of civilization and  economics?
I hope these Publishing Talks conversations will help us understand the outlines of what is happening, and how we might ourselves interact with and influence the future of publishing as it unfolds.
These interviews give people in and around the book business a chance to talk openly about ideas and concerns that are often only talked about "around the water cooler," at industry conventions and events, and in emails between friends and they give people inside and outside the book industry a chance to hear first hand some of the most interesting and challenging thoughts, ideas and concepts being discussed by people in the book business.
Liza Daly and her partner Keith Fahlgren work together as ThreePress Consulting, providing "expert consulting services and software engineering in digital publishing."  Liza's name comes up constantly in discussions about ebooks and the emerging technology of publishing.  Recently I've become interested in how HTML5 operates, as this new standard appears to have a great deal of potential use for handling online display and consumption of digital publishing in a web browser environment and elsewhere.  Liza created Bookworm as a free platform for reading ePub format ebooks online and now with Keith, she has developed Ibis Reader, which enables reading ebooks on computers and devices without having to download ebook files or even understand how ebook files and devices work (and Ibis is written in HTML5).
In addition Liza and Keith are active in the open source technology community and are strong advocates for experimentation, agile development, and innovation in publishing. In April of 2010, Liza was elected to the IDPF Board of Directors. Both Keith and Liza are members of various IDPF EPUB Working Groups, including the EPUB 3.0 Working Group. Liza was a member of the advisory board for the Web 2.0 Expo NYC conference in 2008 and 2009, and was also on the board for O'Reilly's digital publishing conference, Tools of Change 2009-2011.
I wanted to talk to Liza to better understand the emerging landscape of ebooks and e-reading as she sees it from her perspective.  She is so deeply involved in new technologies and also has a terrific understanding of use and useability, which of course are critical for the future of digital publishing.  I've used Ibis Reader now and it works really well.  What comes next will be very interesting to see and hopefully this talk with Liza will be useful to listeners who are interested, as I am, in how new technologies will create opportunities for publishers, writers and readers in the near future.  It's critical that we understand how we interact with new software, how its use affects our comprehension of information and ideas, and how we can in turn influence the emerging future we are about to inhabit.  Since Liza is one of the proverbial "smartest people in the room" I can't think of anyone better from which to learn.