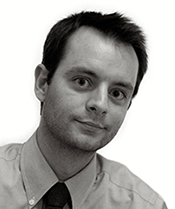 In this series of interviews, called Publishing Talks, I have been talking to book industry professionals and other smart people about the future of publishing, books, and culture.  This is a period of disruption and change for all media businesses.  We must wonder now, how will publishing evolve as our culture is affected by technology, climate change, population density, and the ebb and flow of civilization and  economics?
I hope these Publishing Talks conversations can help us understand the outlines of what is happening in the publishing industry, and how we might ourselves interact with and influence the future of publishing as it unfolds.
These interviews give people in and around the book business a chance to talk openly about ideas and concerns that are often only talked about "around the water cooler," at industry conventions and events, and in emails between friends and they give people inside and outside the book industry a chance to hear first hand some of the most interesting and challenging thoughts, ideas and concepts being discussed by people in the book business.
I discovered Andy Doe's writing quite by accident, and a happy accident that was.  UK based, Andy comes from the music business. Most recently, he was the COO at classical music label Naxos from 2010-2012, and was head of classical music at iTunes from 2004-2010; now he freelances to help artists, labels and other organizations on recording and marketing activity, both on and offline.  He also blogs brilliantly and with a great sense of humor at Proper Discord.
A piece he posted in November, 2012 caught my attention and is one I highly recommend to anyone interested in physical and digital media; it's called What is Going on with the Record Industry (at New Music Box, a very cool site about new music). It's a list of ten observations with explications of each.  The first one is called  "Almost everything you read about the state of the record industry is, at best, totally useless," which should give you a good idea of where Andy is coming from and where this piece might be headed.
Naturally, I thought it would be fun to talk to Andy about his thinking about the record business and to draw him out on how what has happened and is happening in that industry might apply (or not apply) to the book business. We do tend to think that all entertainment media businesses, including books, music, television, radio, film, video games and even newspapers have similar enough structures and relationships between physical and digital media, as well as similar disruptive innovations as to make the experiences in one useful to the those who work in other creative industries.  So we talked about that a bit, as well as how some of what Andy has observed and learned in the music business may not be relevant to book publishing.  Overall, because he is such a smart and witty guy, I think this conversation should be of particular interest.  As has happened recently, when discussions have been going well, we have gone a bit longer than podcasts usually go. This one is 47 minutes.
Another good reference point I should mention – here's a written interview with Andy Doe by Tom Manoff you might enjoy as well.
And oh, by the way, this is the 200th interview I have posted on Writerscast since its inception just a few years ago.  I'd like to thank all the wonderful writers, technologists and thinkers who have been willing to give me some of their valuable time to pepper them with questions and engage them in my enthusiasms and interests.  And I'd also like to thank the individuals who have helped make this project work, my daughter, Emma Wilk, for editing my often poor efforts at recording, website builder and podcast expert Rob Simon of Burst Marketing, and his web guru, Jeremy Brieske.
And in particular I owe thanks to all of you who have listened and responded to this humble effort to contribute to the cultural and intellectual good of all.