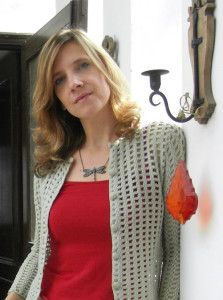 Lyndee Prickitt's powerful and engaging storytelling project, We Are Angry, fits readily into both the categories of interviews I am doing here – she's both the author of the (book) project as well as the primary publishing impressario who put together an innovative form of digital storytelling. But the interview does need to go into just one category, so I have chosen to call it a Publishing Talks interview.  Publishing Talks began as a series of conversations with book industry professionals and others involved in media and technology about the future of publishing, books, and culture; Lyndee Prickett's work is an important addition to that conversation.
We Are Angry is a fictional response to the very real and difficult issues of rape and abuse of women in modern India.
From the We Are Angry website:
"After the brutal December 16, 2012 gang-rape in New Delhi, many people in India and beyond felt a need to express their anger, fears and concerns about why this was happening. Women and men took to the streets to put a voice to their anger. Social media swelled with introspection and pontification. Anonymous mourners created real life and online commemorations. Movie stars satirized and campaigned. Artists painted street walls and canvasses. Actors staged plays in local parks and international cultural festivals. Screenwriters wrote movies. Singers sang.
The conversation across the nation changed. Women and their rights was not just a matter for earnest do-gooders and NGOs, but the topic du jour and the inspiration for a panoply of expression for weeks and months. And then the din quietened. People tired of talking about how women, at home and abroad, have been and should be treated.
We Are Angry is an effort to keep the conversation alive – fusing traditional fictional text storytelling with other media, bolstered by real news content and annotations, and showcasing a range of art and expression from a team of people who want to harness their anger and work creatively for change."
Lyndee Prickitt is a multimedia writer and journalist. She created her company, Digital Fables, to tell stories using the web as a platform. After working with Reuters and the BBC for more than 15 years, she wrote and produced the award winning digital short-story, Weareangry.net. Though a native Texan, Prickitt lives in New Delhi with her Indian husband and their daughter.
We Are Angry was nominated for a Webby, won the Transmedia Story of the Year from Digital Book World, and was a runner up in the New Media Writing Prize. The Guardian newspaper called it "devastatingly powerful."
There has been a great deal of discussion within the international ebook community about whether digital storytelling will migrate away from devices and out to the web. What Lyndee Prickitt has done with We Are Angry is a powerful example of how this can be done. When you land on the site, you are immediately offered two options, one to "read" and the other to "experience" the story. I suspect most readers choose first to experience the story.
I really like what she says on the We Are Angry site about this project:
"We are living in mixed media times and yet rarely do we find the media coalescing in a truly integrated and artistic way, a way that could take storytelling – especially issue-based storytelling – to another level, not replacing books or the linear text experience, but offering another construct.
We Are Angry is an attempt, a humble first attempt, at doing this: creating 360 degree digital fiction."
Listen to this interview, then visit the website and experience the story for yourself. Let me know what you think about it.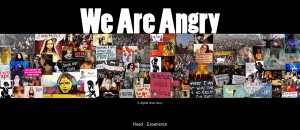 Publishing Talks began as a series of conversations with book industry professionals and other smart people about the future of publishing, books, and culture.  As we continue to experience disruption and change in all media businesses, I've been talking with some of the people involved in our industry about how they believe publishing might evolve as our culture is affected by technology, climate change, population density, and the ebb and flow of civilization and  economics.
Recently, the series has been expanding recently to include conversations about a wider range of subjects than my initial interest in the future of publishing.  I've talked with editors and publishers who have been innovators and leaders in independent publishing in the past and into the present, and will continue to explore the past, present and future of writing, books, and publishing in all sorts of forms and formats, as change continues to be the one constant we can count on.
It's my hope that these conversations can help us understand the outlines of what is happening in publishing and writing, and how we might ourselves interact with and influence the future of publishing as it unfolds.  This week's interview reflects my interest in comic art, illustrated story telling and new technology as a platform for expanding story telling in interesting and challenging ways.
Madefire is a very cool development in the evolution of technology platforms that enable digital storytelling.  Founded by Ben Wolstenholme, Eugene Walden and artist/writer Liam Sharp, Madefire has big ambitions, and has drawn significant support from investors, creators and readers.  In their own words, it's a big play: "Madefire is undertaking an epic journey – One that we believe will revolutionize how stories are told, read, and shared. One that will transform a once static medium into an interactive experience that unfolds dynamically on mobile devices, and evolves with each new episode. It's our Motion Book Tool that will make all this possible. We built it to unite the timeless beauty of sequential art with cutting-edge technology, and to give new creative freedom to the world's most visionary creators and storytellers. All in the service of advancing the art of storytelling."
At the October 2013 New York Comicon, I had a chance to get a demo of the software in action and was impressed by the Madefire approach, which provides comic artists with a whole new set of tools to enhance the visual storytelling mode in digital form.  What is most appealing is the organicism of the approach – they are not trying to overwhelm us with game based features, but enabling the creators to expand their vision and engage their readers.  It is indeed a big project and new developments continue to emerge.  They call what they are making "Motion Books" which gets across pretty clearly what they are after. Their alliance with DeviantArt is a mind opening approach to publishing and engaging with communities of readers and creators online.
For this Publishing Talks interview, I spoke with both founder and CCO Liam Sharp and editor Ben Abernathy, formerly a group editor at DC Comics. I highly recommend downloading the Madefire app and experiencing some of the work that has been made using the Madefire tools. Listeners please note, this is a relatively long interview at just over 40 minutes.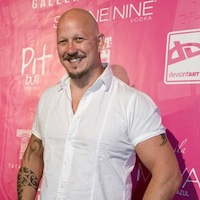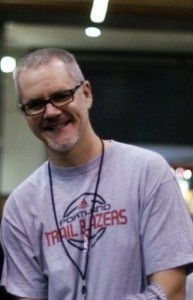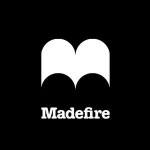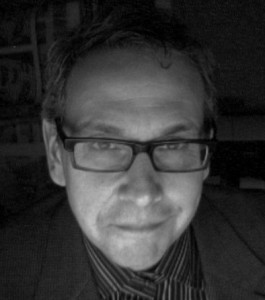 In this series of interviews, called Publishing Talks, I have been talking to book industry professionals and other smart people about the future of publishing, books, and culture.  This is a period of disruption and change for all media businesses.  We must wonder now, how will publishing evolve as our culture is affected by technology, climate change, population density, and the ebb and flow of civilization and  economics?
I hope these Publishing Talks conversations will help us understand the outlines of what is happening, and how we might ourselves interact with and influence the future of publishing as it unfolds.
These interviews give people in and around the book business a chance to talk openly about ideas and concerns that are often only talked about "around the water cooler," at industry conventions and events, and in emails between friends and they give people inside and outside the book industry a chance to hear first hand some of the most interesting and challenging thoughts, ideas and concepts being discussed by people in the book business.
Ron Martinez, is Managing Partner and Co-Founder of Invention Arts. His primary focus is on [aerbook], a web-based publishing and marketing platform that helps books and potential readers find one another on the social web (www.aerbook.com). Ron is a prolific inventor, with close to a hundred and fifty issued patents and patent applications currently in flight. He brings a combination of, technical, creative, intellectual property development and management, design, and strategic and operational business experience to his work at Invention Arts, and finds that his initial interest in computing as an expressive medium continues to define his agenda.
His introduction to the medium was in the mid-80's, when he was an aspiring novelist in New York, writing YA adventure books, contributing to humor anthologies, writing comics for Heavy Metal and other publications–anything to put food on the table. A book packager asked him to adapt an Arthur C. Clarke novel, Rendezvous with Rama, to graphic adventure format, perhaps the first major author's works to be so adapted. Taken with the expressive possibilities of the medium, Ron taught himself to program software and built an interactive fiction system, and went on to use that and enhancements to it, as well as entirely new systems, to write interactive fiction, original murder mysteries, political simulations, and other titles for publishers like Simon & Schuster, Spinnaker, Philips Interactive Media, Electronic Arts, and others. By the mid-90's he was deeply interested in the design of story-rich, massively multiplayer online games. His game 10Six was one of the first of these, a social/tribal million player game published and operated by Sega. (Though built in the late 90's, it continues to thrive as an indie game at ProjectVisitor.com. 10six introduced ownable, transactable virtual goods for the first time, a technology Ron was awarded a foundational patent for in 2001. Virtual goods models have since emerged as a dominant form of commerce for social networks and social games.
Prior to his current work at Invention Arts, Ron worked for a number of years as Vice President, Intellectual Property Innovation for Yahoo! There he designed and built the IP Innovation function which over a four year period delivered high volume targeted, patentable IP and productizable innovation. He also initiated Yahoo!'s content IP asset management and operations program, implementing a global, real-time rights infrastructure called Rights Engine.
His interests include invention techniques; the evolution of books and the current reimplementation of the publishing industry, intellectual property strategy; content rights; content IP and social distribution; electronic payments; virtual property; online payments; networked games; educational software; social media; social media advertising and marketing; social media monetization; mobile media; media metadata; media sharing and reuse; media remixing; and distributed media production.
It was from Ron's announcement of Aerbook that I learned of his work.  I was very excited as soon as I began exploring this project, because it launched just as I have been thinking about the implications of publishing as a social endeavor in the digital universe.  Aerbook in fact is created around the notion of book as a multi-channel conversation between writers and readers, and I think it demonstrates concretely how powerfully publishing can be re-imagined.  Ron's experience as a writer who has mastered the skills and tools of software development and storytelling in a digital environment also brings forward the changes in how writers can work in this new environment.  I hope you will find this discussion as interesting and thought provoking as it was for me talking to Ron Martinez.  I think we are just now seeing the true beginnings of a "modern" form of publishing that will in fact expand the reach of writers and change their relationships with readers for the good of all.