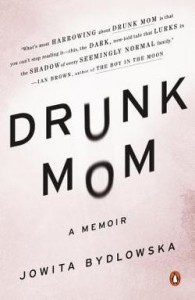 Drunk Mom – 978-0143126508 – Penguin – paperback – $16 (ebook editions available at lower prices)
What an incredible book. Tough, loving, uncompromising. So much power in this book, admittedly at times, very painful to read, and stunningly honest to the point of extremism. But Jowita is such a fine writer, it is impossible not to admire this book and despite all the terrible things she tells us about herself, that she is alive, and able to speak her truth is incredible.
You know that any book with a title like this is going to be amazing, but there is no way to get through this book without being thoroughly bowled over, and depending on one's tolerance for witnessing someone else's painful mistakes, perhaps more than in any other book you will ever read. And yes, Jowita is completely and terrifyingly honest about herself and her misadventures throughout.
It's valuable to understand that when Jowita first wrote this story, she wrote it pretending it was a novel. She had to get through that ironically deep denial as part of her ability to understand herself, one assumes. And that is part of the power of this book, that the author is able to uncover layers of denial, fear and guilt to get to a place where she can be honest with herself, and by telling that story to the world, reach a kind of absolution, a place in herself where she can be able to reconstruct herself, not forgiving, but finding the parts of her persona that are who she is not drinking. This is very powerful reading and a book I recommend no matter what you feel about yourself or others who are drinkers, addicted, lost, or found.
Short summary: Three years after she gave up drinking, Jowita Bydlowska found herself drinking again – at the party celebrating the birth of her son. Thus begins the harrowing tale of her descent, once again, into full blown alcohol and substance abuse. You have to read this one for yourself. Go buy this book, prepare yourself for a powerful experience, and read it now. Another good interview with the author on NPR here. And Jowita's website, worth a visit – "I was born in Warsaw, Poland. I moved to Canada as a teenager. I live in Toronto with my little family in a little house. I write, write, write (compulsively, happily, unhappily, obsessively)" here.
I very much enjoyed talking to Jowita, who does a great interview. This conversation runs a bit long at 36 minutes, but hopefully it's an experience well worth your time to hear.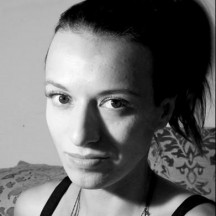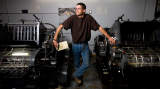 In this series of interviews, called Publishing Talks, I have been talking to book industry professionals and other smart people about the future of publishing, books, and culture.  This is a period of disruption and change for all media businesses.  We must wonder now, how will publishing evolve as our culture is affected by technology, climate change, population density, and the ebb and flow of civilization and  economics?
I hope these Publishing Talks conversations will help us understand the outlines of what is happening, and how we might ourselves interact with and influence the future of publishing as it unfolds.
These interviews give people in and around the book business a chance to talk openly about ideas and concerns that are often only talked about "around the water cooler," at industry conventions and events, and in emails between friends and they give people inside and outside the book industry a chance to hear first hand some of the most interesting and challenging thoughts, ideas and concepts being discussed by people in the book business.
Andrew Steeves and his partner Gary Dunfield, founded Gaspereau Press in Nova Scotia in 1997, starting out, as many have done, with a literary quarterly and moving into publishing books, three in their first year, eight by 2000 when they moved to the small town of Kentfield.  In Canada, there is a long tradition of government funding of the arts, including literature, through support grants to publishers of all sizes and kinds.  Bordering the giant culture machine to the south, this is an important mechanism to keep in place a vibrant and local Canadian literary scene.  Gaspereau publishes in the tradition of the long running Coach House Press (founded by Stan Bevington in 1965 and still going strong) and the wonderful Montreal based Vehicule Press, among other highly successful independent Canadian literary presses.
But there's much more going on here than a well run independent literary press putting out a small number of excellent books each year.  Gaspereau is also, significantly, a printer, not only of their own books, but for commercial and private customers as well.  The operation maintains a great deal of equipment too, from hand set metal type printed on hand cranked proof presses, to semi-modern offset presses that have alot of miles on them.
I've been deeply interested in and have admired Canadian publishing and writing for a long time.  But I only heard about Gaspereau fairly recently, when reports started circulating about one of their new books, Johanna Skibsrud's The Sentimentalists. was nominated for the major Canadian literary prize, the ScotiaBank Giller award.  I looked up the Gaspereau site, and was immediately taken with their approach to publishing and book design, and contacted Andrew Steeves to talk about the work of the Gaspereau and its fierce commitment to publishing books by hand.  We had a great talk, and that is the interview presented here.
If course a couple of days later, the big news hit – The Sentimentalists, perhaps a dark horse previously, won the Giller for its 30 year old author and her publisher.  Now in the midst of a great deal of celebrating and joy, Gaspereau is trying to keep up with the almost unbelievable demand for the book that the award has spurred.  Canada's National Post headlined "Literary community weighs in on Gaspereau's Giller dilemma."  There's a huge uproar in Canada and alot of ire directed at Gaspereau for not being able to instantly print the thousands of books needed by stores to meet demand.  Author Skibsrud is on vacation in Istanbul happily celebrating her good fortune (a $50,000 CN prize comes with the recognition) so we don't know what she thinks about any of this.
Andrew and Gary do not want to sell the book to a bigger publisher to meet demand.  They want to maintain it as a Gaspereau book.  Personally I am on their side, but I understand the difficulty for everyone involved, including the author, and of course the many readers out there who want to read the book now.  On the one hand, selling the book off solves lots of problems, makes readers happy, puts many thousands of dollars in the hands of the author and Gaspereau, but loses them an author they have discovered and takes them out of the publishing equation, just because they are small and committed to high quality, hands on publishing.
I'd love to hear from listeners on this question: should Gaspereau stay its course, remain committed to its mission, and refuse to sell off The Sentimentalists to another publisher?  Or should they accept that the demand of mass culture is too great for an artisanal press, and maybe keep their own edition in print as the original, and license a lesser trade edition to a larger house that is built for this sort of publishing?
In any case, please listen to Andrew Steeves talking about Gaspereau, its mission, history and vision for the future.  And keep in mind that when we talked, he had no idea what was about to happen to his life.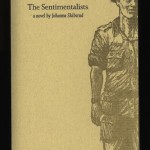 And by the way, The Sentimentalists sounds like a truly wonderful novel, and like thousands of readers north of our border, I want to read it as soon as possible!  I'm guessing I might be waiting awhile…