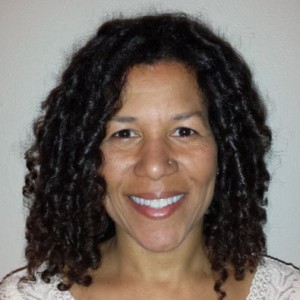 Publishing Talks began as a series of conversations with book industry professionals and others involved in media and technology about the future of publishing, books, and culture. As we continue to experience disruption and change in all media businesses, I've been talking with some of the people involved in our industry about how publishing might evolve as our culture is affected by technology and the larger context of civilization and economics.
It's my hope that these conversations can help us understand the outlines of what is happening in publishing and writing, and how we might ourselves interact with and influence the future of publishing as it unfolds.
Sherisse Hawkins is co-founder with Alex Milewski of Beneath the Ink, a Boulder, Colorado based ebook technology company. Beneath the Ink is working on what is likely the next phase in ebook development evolution, which is the provision of tools that enable authors and publishers to easily create ebooks with interactive content and multimedia resources. As Sherisse says in our interview, the story must and will remain the core of the book, but there are many types of books where the reading experience can be meaningfully expanded with the addition of expanded content.
This concept is not new of course, but what differentiates Beneath the Ink is the way their technology integrates the additional material to enable the reader to choose whether to engage or not, and making sure the presence of the option is not distracting to the reader. Their proprietary technology creates what they call "binks," which contain the media content within the book file, as opposed to simply being a link out to the open web (which is, of course, also always enabled in epubs and mobi files). Another other key offering is to make it easy for creators to manage their own ebook media production process simply and easily.
I think it makes sense to enable this sort of feature in the digital reading experience. Not all readers want to "go deeper" or be taken out of the main text. But many others do. In a way it's like having enhanced footnotes – and many of us do enjoy a good footnote to enhance our understanding of the text at hand. Fiction is another matter and is likely going to be a much greater challenge both for writers and for readers. But again, there are plenty of readers who do enjoy taking side trips from the main text, perhaps to better understand a character or a place inside a novel.
Beneath the Ink creates the tools for expanded reading experiences; of course, it remains to be seen how they are used and deployed by creators, and appreciated by readers. Aside from Binks, Beneath the Ink now has a new product called PageDip, which enables the one-click creation and has also created the option for users to offer their ebooks as hosted WebBooks, essentially untethering the reading experience from devices and apps, something that many in the ebook development world have been promoting for a number of years.
Beneath the Ink appeared on Shark Tank April 17, 2015!  heavy.com did an interview with Sherisse about her appearance.
I like what this company is doing and have done some experimenting with their technology for my clients. I wanted to talk to Sherisse about her vision for the future of digital publishing and also to learn more about her experiences in creating technology and offering it to the publishing community. Beneath the Ink has done a great deal of research into the ways that readers prefer to interact with digital content and Sherisse and her team have developed their software accordingly. Her insights into the ways that digital reading is evolving are very worthwhile to hear.
Sherisse is the former VP of software development at Time Warner cable and was a Senior Electrical Engineer in the Walt Disney Imagineering Show and Ride division, responsible for the design, development, and installation of attractions in four major Disney theme parks. She received a BS degree in Engineering from the University of Arizona, and earned a Masters in Engineering Management from the University of Colorado. Alex Milewski is the other co-founder of Beneath The Ink. His background is in web and mobile application development using Javascript, PHP, CSS3, HTML5 and many other programming languages. Beneath the Ink is based in Boulder, Colorado.