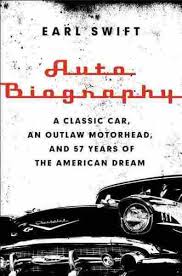 Auto Biography: A Classic Car, an Outlaw Motorhead, and 57 Years of the American Dream – 978-0062282668 – It Books (HarperCollins) – Hardcover – $26.99 – ebook versions available at lower price, paperback to be published March 17, 2015.
What a wonderful read this book is! The first thing you need to know is that I love old cars. I love stories about the people who love them, and rebuild them. But I also know that most old car stories are of limited interest to most people who don't love old cars. Still – and yet –  Auto Biography is much more than an old car story. Earl Swift is a terrific writer – trained as a journalist, which shows in his writing. He is clear and to the point. He never buries the lede. He gets close to the characters he writes about and portrays them brilliantly. And it's impossible to put this book down once you get into the story, which just keeps going and going to a startling and rewarding end.
So yes, the book is about a car – a 1957 Chevrolet (one of the most iconic cars of our time) that Swift was able to trace from its first owner to its last. But it's really about all the people who ever owned the car, and most crucially, it's about Tommy Arney, the owner of the car when Swift begins his story. And Arney is a dream character for any writer, larger than life, complex and compelling. He is impossible to resist and Swift goes all the way in bringing us up close and personal with this incredible all-American character.
It was an incredible joy to read this book. As it happened, I was simultaneously reading a history of the automobile industry and for me, this book was by far the better book. It tells the story of what cars mean to our lives, how the cars we drive can capture our hearts and become our souls. I really enjoyed talking to Earl about this book and the story of how he came to write it is well worth listening to.
If you are interested in the way Americans live today, this book is one you must read. And if you just like a good story and you liked the way Hunter S. Thompson told them, this book ought to be perfect for you. Author website here, worth a visit.
"The story he tells of the car's owners and, in particular, anti-hero protagonist Tommy Arney, is so detailed and informed by such thorough reportage I had to use Google to make sure Swift wasn't embellishing — and I mean that as a compliment . . . . It's the best contemporary book I've read about automobiles since A.J. Baime's Go Like Hell, and I enjoyed the hell out of that."
Matt Hardigree, Jalopnik.com
Longtime journalist Earl Swift wrote for newspapers in St. Louis, Anchorage, and for 22 years in Norfolk, where his long-form stories for The Virginian-Pilot were nominated five times for a Pulitzer Prize. Since 2012, he's been a fellow of the Virginia Foundation for the Humanities at the University of Virginia.
He's also the author of four other books of narrative nonfiction–THE BIG ROADS, a lively 2011 history of the interstate highway system and its effects on the nation it binds; WHERE THEY LAY: Searching for America's Lost Soldiers, for which he accompanied an army archaeological team into the jungles of Laos in search of a helicopter crew shot down thirty years before (2003); JOURNEY ON THE JAMES, the story of a great American river and the largely untold history that has unfolded around it (2001); and a 2007 collection of his stories, THE TANGIERMAN'S LAMENT.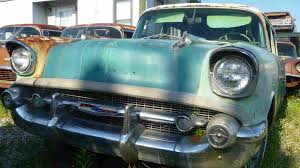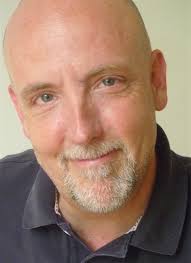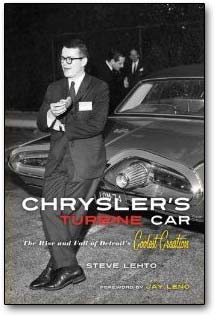 978-1569765494 – Hardcover – Chicago Review Press – $24.95 (e-book edition available)
Steve Lehto's portrait of the Chrysler Corporation's amazing effort to engineer a turbine powered automobile is a terrific book, and alot of fun to read.  You don't have to love cars to enjoy this book, though I am sure it helps.  But even if you don't care about engines, and the dedicated engineers who spent years working on the turbine car program, you will learn a great deal about the industrial, social and cultural history of post World War II America.
Like so many kids who grew up in the 50s and 60s, I was enthralled with cars of all kinds, and when the Chrysler Turbine was first unveiled in 1964, along with millions of other Americans, I was fascinated and captivated by it – not only was it a beautifully designed car, futuristic and smooth, but it featured an engine like nothing else the world had ever seen up to that time.  It was the Jet Age in automotive design, and here was a car with an airplane inspired engine in it.
The Chrysler Turbine represents an incredible commitment on the part of a major American automobile manufacturer to develop and popularize a truly radical alternative powerplant to the American driving public.
Chrysler's turbine could run on almost any fuel – diesel, peanut oil, perfume, even tequila.  Imagine what would have happened if the company had been able to devote hundreds of thousands more engineering and testing hours to the development of this engine over an additional 40 or 50 years.  It's entirely possible that we would not be worrying about hybrids, diesels and electric cars today.  Reading Chrysler's Turbine Car will give you a great understanding of the challenges any major new automotive development must face in order to become widely popular.
After a number of years of development and several generations of engine development, Chrysler hand built 50 examples of the the Turbine (that was its only name) and made them available to selected members of the general public for testing.  Drivers could keep the cars for three months and were required to keep detailed logs of their experiences.  Chrysler personnel maintained all the cars, flying all over America to repair and sometimes rescue cars that had problems, large or small.  In all, the fleet registered over a million miles of testing, and performed extraordinarily well.  Chrysler gained a huge amount of publicity and increased sales of their regular new cars, as well as learning a tremendous amount through the extensive practical use of their radically designed and built Turbine car by real drivers.
Unfortunately, for a variety of reasons, Chrysler ultimately abandoned the program completely, and destroyed most of the cars they had built.  Only a few were saved and sent to museums to be put on display – which is where most of them still are today.  Interestingly, Jay Leno was able to buy one of Chrysler's own survivors and now drives it regularly. Author Lehto was able to drive Leno's Turbine as part of his research for the book, and Leno contributed a foreword to this book.
Lehto interviewed every surviving member of the Chrysler team that built and maintained the cars during their short period of glory.  He also spoke to many of the people who were lucky enough to be participants in the public lending program; their stories help make the book a fun and enjoyable read.
In many ways it is understandable why the Turbine car program was killed by Chrysler, even after so much effort and money had been invested in it.  For a single car manufacturer to introduce a radical new powerplant completely outside the mainstream of engineering practice was ultimately economically unsustainable.  But it's impossible for us not to regret that Chrysler gave up on the multi-fuel efficient turbine in 1967, especially today, as we are facing a future when do not have a viable alternative engine to replace our dependable and thirsty reciprocating gasoline dependent engines.
This is a fun and worthwhile book to read, whether you are interested in cars, American history, culture, business or general nonfiction.  Author Lehto, an adjunct professor at University of Detroit – Mercy, has written a very readable book, full of interesting characters and great stories you don't have to be a car nut to enjoy.