PennSound is an incredible project established by Al Filreis and Charles Bernstein with tremendous support from the University of Pennsylvania, collecting poetry in audio form from an incredible array of sources.  There really isn't anything like it anywhere.  There are historical recordings, so many of which are fantastic and powerful, that it is almost impossible to know where to start.  All the poets whose work matters to me are here.  And there are many voices from the recent past and the present as well.  You can spend hours on this site and of course you will never be able to experience the full range of what they have, there is just too much.  And there is new work added or highlighted every day!  Amazing.  For anyone interested in the sound of writing, this is a site you must visit.
Al Filreis and Charles Bernstein at PennSound (photo by Mark Stehle)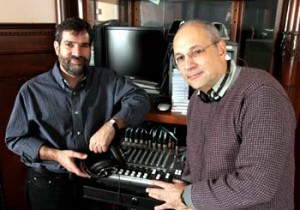 PennSound Daily is written by Michael S. Hennessey.
Want to read more?
Control the number of PennSound Daily entries you're viewing with the drop-down box at the top of the page, or
visit the PennSound Daily archive.
You can subscribe to
PennSound Daily with your favorite RSS feed reader. Or, use this link
to add PennSound Daily to your Google Reader or iGoogle homepage.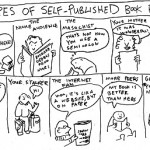 If you are interested in self publishing (and who isn't these days?), there are so many options and choices, it's not so easy to figure out what your best pathway is.  And it will differ depending on what kind of writing you do, how much you have published in the past, and what your goals are as a writer.
There are all kinds of resources for writers who want to self publish, and there is something new going on almost every day that could be useful, valuable or interesting to writers (and some publishers) in the universe of self publishing.
Since so much of my work relates to publishing and options for writers, I decided to follow new developments and doings in the self publishing arena, and highlight some of those I think will be most useful to writers.  You can find my Self Publishing News on Tumblr. Please take a look, and if you like what you see, you can follow my posts pretty easily.  I'll be posting 3-5 times a week, depending on my workload and what kind of interesting news I can uncover.  I hope you find this little site useful.  Feel free to send links and news items my way whenever you find something you think is interesting or valuable to writers.
Coming soon: a new interview series focusing on Self Publishing How To.  Video and audio interviews with experts and successful writers talking about what works and what doesn't, always practical and useful information and ideas for writers and anyone who might be self publishing their work.


Just like millions of other Americans we were hammered pretty hard by this hurricane, in our small Connecticut town 99% of homes lost power, and as of today, September 2, still more than 55% of homes are without power.  We got ours back last night, thankfully, but still do not have internet.  Without a good connection, posting interviews is painfully difficult.  I have several great interviews ready to post, next being with Dean Bakopoulos about his excellent novel My American Unhappiness.   I hope to have a new Publishing Talks interview posted by next week also.
Our other big news is that Livewriters, our book and author video site, had its best traffic month in August, surpassing 70,000 unique visitors.  We are posting ever more interesting interviews, readings and discussions with authors about their books there, plus featuring just about every book trailer there is.  And if you want to enjoy a lively literary blog experience, visit Livewires, a fresh look at the literary landscape.
During the storm, I had plenty of time to read (print books by candlelight and flashlight, ebooks with the device's own light) and am looking forward to talking to the authors of quite a few wonderful books, including My Green Manifesto, Just Bill, Confronting Collapse, and Duet.
My best wishes to all who suffered in and after the storm, and condolences to all those who died in it.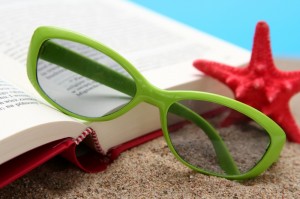 I have been posting two podcasts a week for the better part of the last year, which has been great fun.  But with the summer in full swing, weather wonderful and plenty of work in the hopper, it looks like I may be posting slightly less frequently for the next couple of months.  I'm not reading fewer books, but scheduling interviews seems to be more difficult in the summer too.  And publishers and technologists take vacations!   I do have some really good interviews coming along soon: Anna Lappe, Nick Mamatas, Dean Bakopoulos among other writers, and Kate Wilson of the great new kids publisher Nosy Crow for Publishing Talks.  And there will be more.
I've also started a new website I hope you will visit – it's called New Book Media (newbookmedia.com) featuring a long list of digital book events around the world, and a steady stream of news and information about the wildly expanding world of digital publishing.  Livewriters.com now has more than 2500 book and author related videos, and is still the only website focused exclusively on video about books, along with an entertaining and original literary blog called LiveWires.
If you've read a great book lately I want to know about it.  Direct message your recommendations to @writerscast.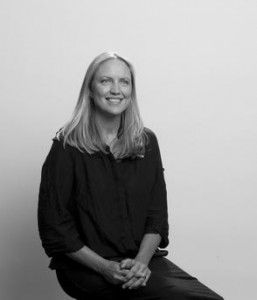 Nina Sankovitch has been an inspiration for me.  From October 2008 to October 2009 she read a book a day and wrote about it (intelligently and cogently) at her website ReadAllDay.  Here's what she says about why she did it: "I began my year in an effort to come to terms with the tragic death of my oldest sister, Anne-Marie, and to find purpose and meaning in my life. I called my year of reading The 365 Project."
I've sent her some books to read and she has given me lots of suggestions for books I have read, and in some cases then interviewed authors for Writerscast.  We've liked some of the same books, but judging from her site, she and I have very different reading interests.  Knowing that has helped me choose some new directions, which I think is a great way to keep from falling into a reading rut.
Meanwhile, Nina's year of reading adventure was discovered and written about by the New York Times and a number of other media outlets, and she even got a book deal.  Her book is called Tolstoy and the Magic Chair: My year of magical reading will be published in June by Harper.  I certainly plan to read it and interview her about it too.  I'm jealous and dumbstruck with admiration for what she has done.
Anyway, the reason I am writing about Nina is because she has launched a redesigned website that I think is worth a visit.  She is continuing to read and write reviews about books of all sizes and shapes – not every day of course, but more books than most people can read and write about intelligently.  Here's how she does it:
HOW TO READ All DAY
Always have a book with you.
Read while waiting.
Read while eating.
Read while exercising.
Read before bed.
Read before getting out of bed.
Read instead of updating FB.
Read instead of watching TV.
Read instead of vacuuming.
Read while vacuuming.
Read with a book group.
Read with your kid.
Read with your cat.
Read to your dog.
Read on a schedule.
Always have a book with you.
Thank you Nina!

Well not really. I've been posting author and book industry interviews at Writerscast now for just about two years, and while I like to feel that the work speaks for itself, I've often felt the need to share information and news with my (growing) audience. Aside from Twitter, which is lovely but oh-so-brief, there really has been no way for me to talk about matters related to the site and its content here.
By introducing this little section of Writerscast dubbed "Pipeline," I can let you know when I come across interesting publishing related news, talk about books that may not be among those whose authors I interview, or just tell you when I am going on vacation and won't be posting new interviews for a few days. I'll spare you any thought pieces or pontifications about publishing here (saving that for www.booktrix.com.)
In Pipeline I can also tell you about some of the upcoming posts on Writerscast, or other sites I have discovered I think you should know about, information I hope will be helpful to everyone who visits this site.
For example, my next author interview is with Mickey Leigh about his memoir, I Slept with Joey Ramone. My next Publishing Talks interview is with the always interesting Rick Richter, who has founded a new digital publishing company called Ruckus Media. I think you will enjoy both of these talks.
Please feel free to email me, David Wilk, at david@booktrix.com. Your suggestions, comments, complaints, etc. are always welcome. Praise too, if you hear something you really like at Writerscast. I'm always looking for interesting people to interview, so let me know who is out there I should be talking to and how to reach them.
And for those of you, like me, buried in snow, just remember that spring is less than 60 days away!