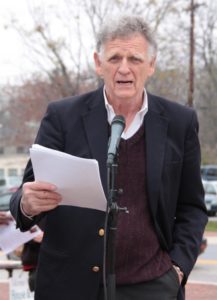 Publishing Talks began as a series of conversations with book industry professionals and others involved in media and technology about the future of publishing, books, and culture. I've talked with many people about how publishing is evolving as our culture is affected by technology within the larger context of changes in civilization and economics.
I've broadened the series to include conversations with editors and publishers who have been innovators and leaders in independent publishing both in the past and into the present. Through these talks, I hope to continue to explore the ebb and flow of writing, books, and publishing in all forms and formats, as change continues to affect our lives.
For the past several years, I've been talking to editors and publishers of independent presses about their work, including a number of important literary publishers. Most recently, I had the pleasure of speaking with Merrill Leffler, the co-founder and publisher of Dryad Press. Leffler and his publishing program have been fixtures in the Washington, D.C. area poetry and indie press scene, but are by no means local in interests or scope of work.
Merrill and his friend Neil Lehrman published the first issue of Dryad, a small poetry magazine, in 1968. Their journal, like many others in that era, began as a quarterly. After the first several issues, their publication dates became more variable, and in roughly 1975, Dryad evolved into Dryad Press — two issues of the magazine were sent to subscribers as books. In a further evolution over the years Dryad expanded from publishing poetry to include fiction and non-fiction as well.
With almost a half century of self-taught publishing behind him, Merrill Leffler, a writer and poet of some note himself, has much to talk about. In this conversation, we talked about the history of Dryad and its evolution as part of the modern era of independent publishing, as well as poetry, fiction, and much more.
Compared to many other writers and independent press publishers, Leffler has an unusual and singular background. He was trained as a physicist, worked for NASA's rocket program and was the senior science writer at the University of Maryland Sea Grant Program, where he focused on research involving the biology of the Chesapeake Bay. In addition, for a number of years he taught English at the US Naval Academy in Annapolis.
Merrill Leffler has also published three collections of his poetry, most recently a collection called Mark the Music. There's a great article about him ("Can a poet lose weight by snacking on poems?") that mentions his role as the Poet Laureate of Takoma Park, Maryland here. And an excellent piece about Dryad and its history by Leffler at a DC area literary website called Splendid Wake.
Leffler is warm, generous, and was a pleasure for me to speak with. I hope you enjoy this interview as much as I did!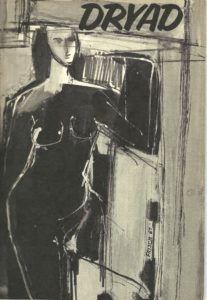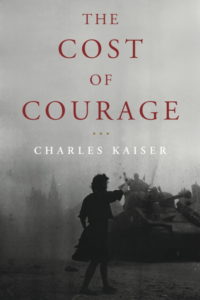 The Cost of Courage – Other Press – Hardcover – 288 pages – 9781590516140 – $26.95 (ebook versions available at lower prices)
I read this beautifully written book about one family's experience of World War II in France just before our recent election. At that time, I was not expecting to have to think about it in the context of our own political situation. Even without understanding that the incredible courage of his subjects may be instructive to us today, this book is about an incredible story of bravery and sacrifice. As of this moment, The Cost of Courage must be read in a new context.
All of us need to consider the lessons learned from the experience of everyday people in horrible circumstances like those of the French in occupied France. These were times of brutal repression and daily violence for individuals who constantly made momentous moral decisions with life and death consequences.
The Cost of Courage recounts the true story of the three youngest children of a bourgeois Catholic family, who worked heroically in the French Resistance during the Nazi occupation of France. Charles Kaiser was lucky enough to know this family from the time he was a small boy, because his uncle was billeted with them after the liberation of Paris by Allied forces.
In 1943, André Boulloche was working underground as General Charles de Gaulle's military representative in Paris, coordinating Resistance activities in northern France. Unfortunately, he was betrayed by one of his associates, arrested and taken prisoner by the Gestapo. His two younger sisters continued to fight against the Germans until Paris was freed in 1944. André Boulloche managed to survive his time in three concentration camps through sheer force of will.
The  elderly Boulloche parents and the oldest brother were also arrested when the Gestapo tried to capture the two sisters. Tragically, these three were on the last train the Germans ran from Paris to Germany before the Allies liberated the city, and they died soon after in Nazi concentration camps.
After the war, the Boulloches remained silent about their terrible wartime. Ultimately, Charles was able to convince the last surviving sister to finally tell her family's incredible story. The Boulloche story is moving and powerful, and we are fortunate it could be told to us by this fine and sensitive writer.
It was a true pleasure for me to be able have this opportunity to talk to Charles about his book and his experience of writing it. Charles and I were in high school together, but have had very little contact since then, and while I have followed his outstanding career as a journalist and author, we have not talked often over these many years. I am gratified to have read this book, and have been inspired by its story. I urge my listeners to read The Cost of Courage, as we are ourselves now live through times that will challenge our own willingness to pay the true cost of courage.
Charles Kaiser started writing for The New York Times while still an undergraduate at Columbia. He spent five years at the Times as a reporter, and after that was the press critic at Newsweek for two years. After writing about media and publishing for the Wall Street Journal, he wrote his first book, 1968 in America, published in 1988. His highly praised book, The Gay Metropolis was published in 1997.
His writing has appeared in New York, the New York Observer, Vanity Fair, the Washington Post, the Los Angeles Times and Manhattan,Inc. among many other publications.
Kaiser was a founder and former president of the New York chapter of the National Lesbian and Gay Journalists Association. He has taught journalism at Columbia and Princeton, where he was the Ferris Professor of Journalism. To learn more about his work, visit his website here.
"In this poignant personal tale, Kaiser explores the emotions and breaks through the silences that haunted an amazing family after their experiences in the French resistance to Nazi occupation. The result is a compelling and heart-wrenching book about courage, love, and the complex shadings of heroism."
—Walter Isaacson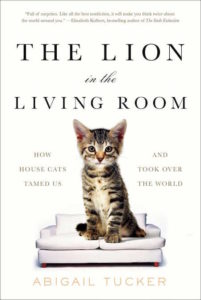 The Lion in the Living Room: How House Cats Tamed Us and Took Over the World – Simon & Schuster – 256 pages – ISBN 9781476738239 – October 2016 – $26.00 (ebook versions available at lower prices)
Let me start off by stating forthrightly that I am not a cat person. I much prefer dogs. But I am intrigued by the fact that so many otherwise rational people are completely irrational about cats. And while I don't love them, I certainly do not hate cats, and am interested in understanding their role in human culture. It's always seemed that the cat's relationship to humans is more complicated than that of the dog, and this thoroughly compelling – and entertaining – book by science writer, Abigail Tucker, certainly makes that clear.
Tucker covers alot of ground with this book, and it will be a fun read not just for those who are besmirched with cat fancy. As the fine science writer she is, Abigail Tucker has taken years of research into animal biology, as well as human and animal behavior, and made a great story out of it all.
If you love cats, this book will help you understand why, and may even teach you how to be a better (and more effective) cat owner. If you are more of a cat tourist, or even if you don't like them at all, you still will want to know more about what makes them tick. After all, these are semi-untamed apex predators living in our homes. That's a pretty interesting notion to consider just by itself.
Tucker shows great humor and personality throughout this book, as she demonstrates that these animals, whose powers we have probably underestimated, have managed (us) to become one of the most dominant species on our planet. That may help all of us understand who these beasts are that live among us.
As Tucker says about the book herself:
It wasn't until recently that I felt ready to cover an animal whose habitat is also my own house. But as soft and fuzzy as domestic cats may initially seem, The Lion in the Living Room presented a major journalistic challenge, since I hoped to simultaneously draw from the two schools of animal-writing: using the strange story of house cats' rise to global dominance as a means to understand humanity's vast environmental influence and — more importantly — as a narrative end unto itself. Rather than snuggling my subjects close, I tried to keep house cats at arm's length, like termites or red-painted rattlers, to be handled with snake hooks and trembling hands — the better to see them for the exquisite conquerors they really are.
Abigail Tucker is a correspondent for Smithsonian magazine, where she has covered a wide range of topics from vampire anthropology to bioluminescent marine life to the archaeology of ancient beer. The Lion in the Living Room is her first book. She now lives in Ridgefield, Connecticut, where she grew up (as I did as well).
Abigail and I had a wide-ranging chat about this book that I hope you will enjoy as much as I did. You can read or listen to an excerpt of the book here at the (very good) Simon & Simon site.