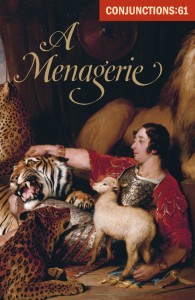 Publishing Talks began as a series of conversations with book industry professionals and others involved in media and technology about the future of publishing, books, and culture.  As we continue to experience disruption and change in all media businesses, I've been talking with some of the people involved in our industry about how they believe publishing might evolve as our culture is affected by technology and the ebb and flow of civilization and  economics.
Recently, the series has expanded to include conversations that go beyond the future of publishing.  I've talked with editors and publishers who have been innovators and leaders in independent publishing in the past and into the present, and will continue to explore the past, present and future of writing, books, and publishing in all sorts of forms and formats, as change continues to be the one constant we can count on.
It's my hope that these conversations can help us understand the outlines of what is happening in publishing and writing, and how we might ourselves interact with and influence the future of publishing as it unfolds.  My latest interview reflects my interest in the history of independent literary publishing, an area I have been involved in for a very long time.
Bradford Morrow is an accomplished novelist and poet. In fact we talked about his outstanding novel The Diviner's Tale in 2011. Brad is also the founder and editor of Conjunctions magazine, which he began in 1981. Conjunctions is truly an exceptional literary endeavor that is now sponsored and hosted by Bard College. Conjunctions has long provided a platform for a host of unknown writers, many of whom are now well known, as well as enabling a number of established writers to create work that challenges reader expectations. Every May and November the magazine publishes anthology form collections around specific themes that include significant long-form work.
Conjunctions has embraced digital publishing, offering a weekly online journal of new work by individual authors, called Web Conjunctions, as well as a multimedia collection of recorded readings, and an archival collection of full-text selections from the anthologies. In particular, I like this line on their website, as an appropriate epigraph for the three-plus decades Conjunctions has been publishing: "a living notebook in which authors can write freely and audiences can read dangerously." I can't think of a better motto under which to publish.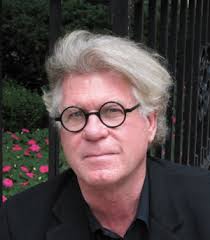 It was a pleasure for me to spend some time talking to Brad about the past, present and future of Conjunctions and the challenges and enjoyments of the work of literary publishing, and I hope also just as much a pleasure for you to hear what Brad has to say here.
(Alert to listeners – as are many of the Publishing Talks interviews, this one is quite long at 51 minutes, but you can always pause and return if it's too long for one sitting)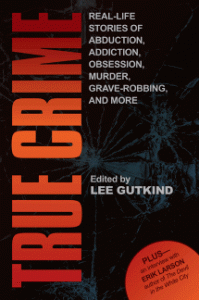 True Crime: Real-Life Stories of Abduction, Addiction, Obsession, Murder, Grave-Robbing and More – 978-1-937163-14-3 – paperback – InFACT Books – $15.95 (ebook versions available at lower prices)
Lee Gutkind is a long time writer and teacher of writing. He is the author or editor of more than 25 books and is also the founder and editor of Creative Nonfiction, a literary magazine that publishes narrative nonfiction exclusively. In many ways, he is a central figure in the growing category of creative nonfiction, a category of writing that has become significant only in the past thirty years.
True Crime is a collection, mostly but not all first person narratives of some very scary stuff. I think true crime writing can be much more disturbing than even the scariest fiction stories, mainly because we know these stories are true, and that the suffering we are reading about was experienced by real people. At the same time, what makes these experiences meaningful to us is the writers' ability to transform direct experience into compelling narrative. They've still got to tell a great story or else the experiences they write about, regardless of their factual existence, will not have truly deep or meaningful impact on readers.
While this sometimes painful to read book is not what I usually am drawn to read, since my goal with Writerscast has always been to broaden my reading, with Lee Gutkind's True Crime, I have certainly succeeded in going beyond my regular literary consumption. This is a powerful collection of narratives, almost all of which really do achieve the status of literary works, by virtue of their success in the transformation of direct experience into story telling. There is some excellent writing here, and stories well worth reading.
If I had to pick a favorite, it would be Girl Fighting, by Laurie Lynn Drummond, a former Louisiana police officer who is now (a very good) writer. Perhaps the most powerful and emotionally wrenching piece for me is Gabrielle Giffords Shooting: A Fatal Chain of Events Unfolds, a retelling that made me cry; perhaps the most painful and thought provoking is Spectacle: The Lynching of Claude Neal, but there are many others that moved me, and there were no stories I did not find interesting to read.
I can recommend this book to anyone interested in contemporary American writing.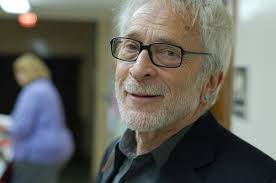 Don't mistake this book for journalism, recounting of violent crimes to entertain. This book is about the nature of violence and the varieties of human behavior we experience but sometimes do not understand.
Received a few days after I posted this interview: Open Road Media is pleased to announce the ebook publication of six classic works by Lee Gutkind, hailed by Vanity Fair as "the godfather behind creative nonfiction," available on March 11, 2014.