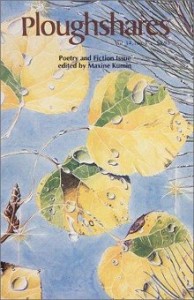 Publishing Talks began as a series of conversations with book industry professionals and other smart people about the future of publishing, books, and culture.  As we continue to experience disruption and change in all media businesses, I've been talking with some of the people involved in our industry about how they believe publishing might evolve as our culture is affected by technology, climate change, population density, and the ebb and flow of civilization and  economics.
Recently, the series has been expanding to include conversations about a wider range of subjects beyond my initial interest in the future of publishing.  I've talked with editors and publishers who have been innovators and leaders in independent publishing in the past and into the present, and will continue to explore the past, present and future of writing, books, and publishing in all sorts of forms and formats, as change continues to be the one constant we can count on.
It's my hope that these conversations can help us understand the outlines of what is happening in publishing and writing, and how we might ourselves interact with and influence the future of publishing as it unfolds.  This week's interview reflects my interest in comic art, illustrated story telling and new technology as a platform for expanding story telling in interesting and challenging ways.
Ploughshares is one of the great literary magazines of the last fifty years. Founded in 1971 in Boston by writer, teacher and scholar DeWitt Henry and writer and bar owner Peter O'Malley, it has gone on brilliantly from very humble beginnings to publish an extraordinary range of writing. Founded in a bar called the Plough and the Stars in Cambridge, Massachusetts, Ploughshares to give the young and upcoming writers of its time a voice and a platform, the magazine  has been a literal breeding ground for great writers of fiction, poetry and nonfiction as well.
One of its innovations was to invite writers to guest edit individual issues. The list of editors is pretty incredible, including Seamus Heaney, Derek Walcott, Rita Dove, James Alan McPherson, Philip Levine, Gerald Stern, Raymond Carver, Rosellen Brown, Maxine Kumin, Donald Hall, Marilyn Hacker, Mark Doty, Richard Ford, Sherman Alexie, and many others. Ploughshares editors have received almost every award given in American writing. Throughout its now celebrated history, Ploughshares has managed to maintain a high level of excellence in writing and has avoided being trapped by the narrowness of a particular school or narrow vision of what American writing can be. It has consistently nurtured new talent, and continues today to bring attention to new writers. And lately, Ploughshares has broadened the definition of what a literary magazine can be with an innovative series of ebooks called Ploughshares Solos.
Interviewing DeWitt Henry about the history of the magazine, bis work as editor and writer, and the current and future of Ploughshares was a great pleasure for me. Having been involved in literary publishing and distribution myself, I know how incredibly difficult it is to sustain both the artistic and structural vision in this kind of publishing. Ploughshares truly represents an extraordinary accomplishment for those who have worked on it, published in it, and of course read the magazine during the many years of its existence.
There's an excellent history of the magazine on it website. And you might want to visit DeWitt Henry's own website to learn more about him as well. He is am accomplished and interesting writer too. Alert to listeners, as this is part of an effort to document the oral history of literary publishing, this is a longer than usual podcast – but worth your time to listen.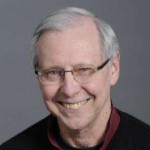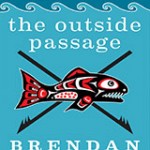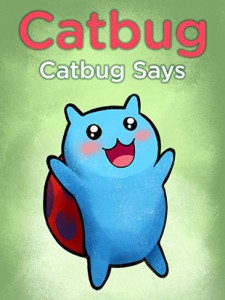 As some of you may know, I am working with Frederator Studios on a digital publishing program called Frederator Books. We are experimenting in all sorts of ways, mostly doing creative new ebooks for kids of all ages. Frederator is the brainchild of long time media genius Fred Seibert. We did a video interview together in December 2013 and posted the unedited audio track to Soundclound. It's a bit long and covers a lot of ground, but anyone interested in media and animation will find Fred's conversation interesting and constructive. We talked about Fred's background and experience in a long and innovative career, what Frederator is doing now and in the future, and also about what we are trying to do in digital publishing.
You can listen to the entire interview here. Sometime later in 2014, I will post an edited version of the interview at Writerscast also.
Frederator Studios and Cartoon Hangover make cartoons for television, movies and the Internet, and program the networks Channel Frederator and Cartoon Hangover.
Frederator Studios was founded by Fred Seibert in 1998. Since then the company has produced 16 series & over 200 short films including The Fairly OddParents, Fanboy & Chum Chum, and Adventure Time. Our shows are on Nickelodeon, Nick Jr, Cartoon Network, and Channel Frederator. Frederator is in producing partnership with Sony Pictures Animation and YouTube.
Cartoon Hangover is the studio's television channel distributed on YouTube, launched in November 2012. Pendleton Ward's Bravest Warriors (developed by Breehn Burns, Will McRobb & Chris Viscardi) was the first hit series, followed by James Kochalka's SuperF*ckers, and the Too Cool! Cartoons.
Frederator Networks' pioneering Internet animation channels began in 2005 with Channel Frederator, and has expanded to include The Wubbcast, ReFrederator and Cartoon Hangover.
– See more here.
Here's the "standard" Fred biography.