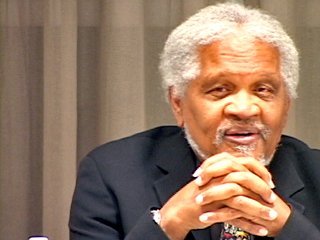 In this series of interviews, called Publishing Talks, I have been talking to book industry professionals and other smart people about the future of publishing, books, and culture.  This is a period of disruption and change for all media businesses.  We must wonder now, how will publishing evolve as our culture is affected by technology, climate change, population density, and the ebb and flow of civilization and  economics?
I hope these Publishing Talks conversations can help us understand the outlines of what is happening in the publishing industry, and how we might ourselves interact with and influence the future of publishing as it unfolds.
These interviews give people in and around the book business a chance to talk openly about ideas and concerns that are often only talked about "around the water cooler," at industry conventions and events, and in emails between friends and they give people inside and outside the book industry a chance to hear first hand some of the most interesting and challenging thoughts, ideas and concepts being discussed by people in the book business.
Ishmael Reed is not only one of my favorite writers (fiction, poetry, theater and a wide range of nonfiction), he is an editor, publisher, literary activist and one of the founders of the Before Columbus Foundation, which has sponsored the American Book Awards since 1980.  His latest publishing venture is Ishmael Reed Publishing Company, sponsoring the work of a diverse set of writers from many continents, including an online magazine, Konch.  He blogs for the San Francisco Chronicle at www.sfgate.com.
His own books include the now classic Yellow Back Radio Brokedown, Mumbo Jumbo, The Freelance Pallbearers (a book I like to re-read at least once every five years), Flight to Canada as well as an amazing number of collections of essays, plays and poems, and recently, Powwow: Charting the Fault Lines in the American Experience, an anthology he co-edited with Carla Blank.  Forthcoming books include The Fighter and the Writer: Two American Stories (Random House), and Brawls, a new collection of Ishmael's always provocative and on point essays. Ishmael Reed is a massively prolific writer in a wide range of forms.
You can read a complete biography of Ishmael here.  It's pretty impressive, but listen to this interview I did with him to get a real sense of what he has done to support and promote the full breadth of writing and creativity in this country (and around the world).  Ishmael Reed gives voice to the heart and soul of the river of creativity that flows out of and through the great American continent, and never fails to tell truth to power, expose alternative views of accepted wisdom, and makes us think long and hard about who we really are.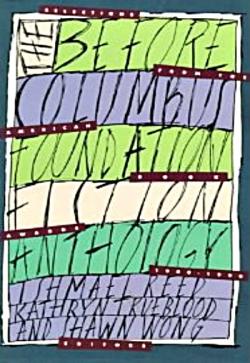 This conversation covers a wide range of topics, and includes much about the history of independent publishing in the last several decades, and much more.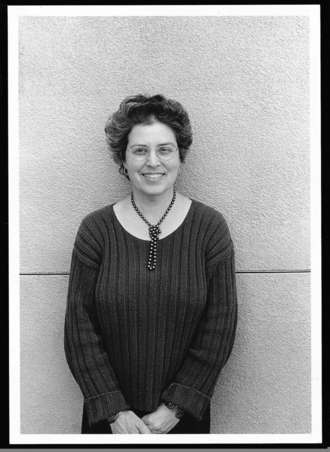 A guest appearance by editor, writer and professor Carla Blank near the end of our talk.
Carla Blank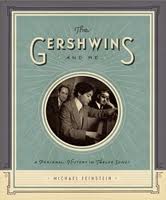 978-1451645309 – Simon & Schuster – Hardcover –  $45 (ebook editions available at lower prices)
Michael Feinstein is doubtless the most active supporter and proponent of the Great American Songbook we have.  Aside from his own inspiring performances, he is an incredible impresario of the music he loves and that he loves to share.  His "Michael Feinstein's American Songbook" show is on PBS (and past seasons are available on DVD).  He performs more than 200 times a year, and records regularly.
Michael has been nominated for five Grammys, most recently in 2009 for The Sinatra Project and his TV special, Michael Feinstein – The Sinatra Legacy, is currently airing on PBS.
He is also the founder of the Feinstein Initiative, that preserves and promotes the Great American Songbook, and serves as Artistic Director of the Palladium Center for the Performing Arts, a $170 million, three-theatre venue in Carmel, Indiana, which opened in January 2011. The theater is home to an annual international Great American Arts festival, diverse live programming and a museum for his rare memorabilia and manuscripts. Starting in 2010, he became the director of the Jazz and Popular Song Series at New York's Jazz at Lincoln Center. In 2013, he will replace the late Marvin Hamlisch as the lead conductor of the Pasadena Pops.
His many other credits include scoring the original music for the film Get Bruce and performing on the hits television series "Better With You," "Caroline in the City," "Melrose Place," "Coach," "Cybill" and "7th Heaven."
Feinstein was born in Columbus, Ohio, where he started playing piano by ear as a 5-year-old. After graduating from high school, he worked in local piano bars for two years, and then moved to Los Angeles when he was 20. The widow of legendary concert pianist-actor Oscar Levant introduced him to Ira Gershwin in July 1977. Feinstein became Gershwin's assistant for six years, deeply influencing his life and setting him on the path that has become his life as a singer, songwriter and promoter of music.
In The Gershwins and Me, Feinstein tells a personal story in which each of the twelve chapters highlights one of the Gershwin classic songs, using them to tell the story of the Gershwin brothers and their family, illuminating their music and incredible creativity, and telling memorable personal stories throughout. In this unusual narrative, Feinstein tells a moving chronicle of his own life with the Gershwins and his vision of how their music inculcates so much of modern American life.  It's a wonderful, personal and special book that I very much enjoyed discussing with author Michael Feinstein, whose amazing website demonstrates the incredible breadth of his work in music.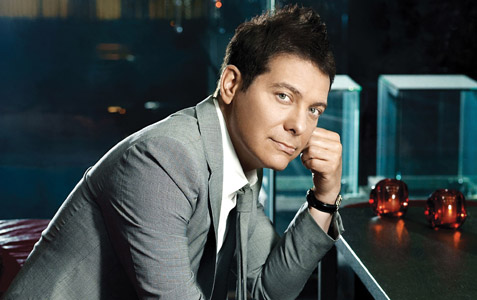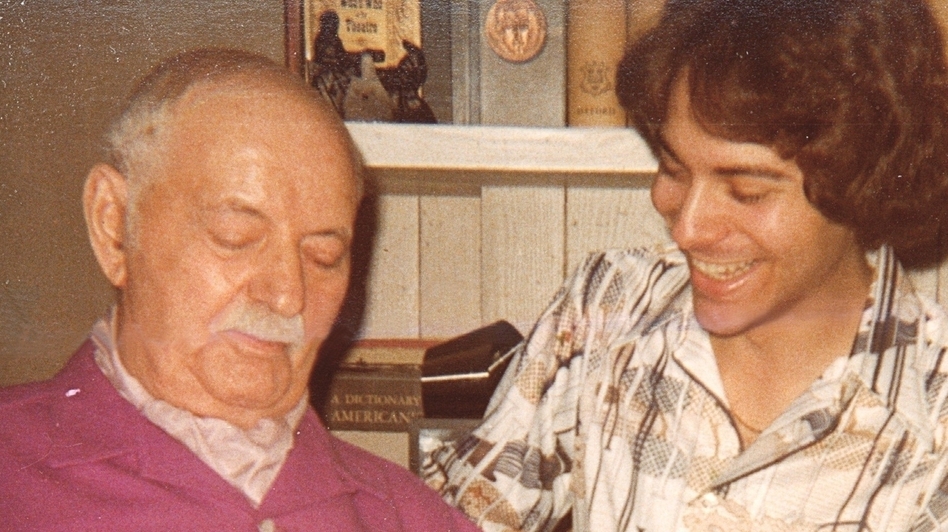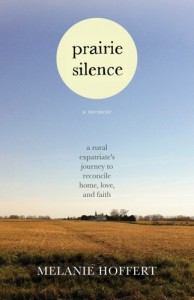 978-0807044735 – Beacon Press – hardcover –  $24.95
(ebook editions available at lower prices)
Melanie Hoffert's Prairie Silence is about growing up on the prairie of North Dakota.  The silence she talks about is most often her own, though there are many other kinds of silences in the small town she grew up in.  Her story is about growing up gay in a place that seems alien to her, in a family she felt she could reveal her true self to (until much later in her life after she had moved away – her eventual coming out story is just emblematic of the awkwardness that she mostly recognizes now was projected rather than felt).
Now living in Minneapolis, Hoffert feels the need to return home to her family farm, to work with her farmer father and brother, reconnect to her mother, and to better understand the place she came from.  Interacting for a solid period of time with family, friends and neighbors gives the book its narrative, and places her in the complicated nexus of self, place and other.
Prairie Silence is a warm, sometimes surprising memoir that combines an internal voice with a clear eyed reflection of the northern plains we often call the "heartland," whose residents often and perhaps ironically, have terrible challenges connecting with their own hearts and souls, and thus are unable to sympathize with the hearts of others, especially those who don't share their own values.   But as she learns more about the people she left behind, Hoffert does find connections, and real ones, with many of those to whom she could not trust to reveal herself.
Hoffert's prose is plainspoken and clear, just as she was in her interview with me about this strong debut work of nonfiction.  A warm and loving memoir I highly recommend and an excellent introduction to a fine new writer.
Melanie has an MFA in creative writing from Hamline University, and her work has appeared in several literary journals. She received the 2005 Creative Nonfiction Award from the Baltimore Review and the 2010 Creative Nonfiction Award from New Millennium Writings. Since 2008 she has worked for Teach For America as managing director of TFANet, the online social-networking hub for their corps members and alumni.
Author website here.
"Sometimes at dusk, when the world is purple, I go searching for elements of a small town in the city. I usually walk down alleys, where yellow light spills from the back of houses onto piles of dusty red bricks and onto old lumber; where forgotten white Christmas lights crawl like vines over many of the fences; where junk cars sit as if in a museum; and recycling bins display the ingredients of meals consumed weeks ago. In alleys people do not have a need to present a manicured life and I feel closer to the neighbors I will never know. In these alleys, where the roads are narrow and life is presented as it is lived—messy and whimsical—I see glimpses of what I left behind."