In this series of interviews, called Publishing Talks, I talk to book industry professionals and other smart people about the future of publishing, books, and culture.  This is a period of disruption and change for all media businesses.  How will publishing evolve as our culture is affected by technology, climate change, population density, and the ebb and flow of civilization and  economics?
I hope these Publishing Talks conversations will help us better understand the outlines of what is happening in publishing, books and reading culture, and how we can ourselves both understand and influence the future of books and reading.
Zola Books is a new and exciting online book selling venture, co-founded by Joe Regal and Michael Strong, both formerly with Regal's previous venture, literary agency Regal Literary.  It's exciting for many of us in the book business, and hopefully for readers as well, because Zola attempts to solve a wide range of problems that have beset writers and publishers (and often readers as well) in the online book ecosystem.  Despite its manifold advantages over the "real world," there are many things that work well in person don't work well or at all online.
As Regal says about Zola on the newly launched site:
"There are sites where you can buy books, sites where you can talk about books, and sites where you can read what professional reviewers or bloggers have to say about books. You can hunt down your favorite author's blog or Twitter feed. But there is no single site where readers, writers, booksellers, reviewers, bloggers and publishers can gather in one place to connect naturally around the books they love. These social connections form in the real world at bookstores, book clubs, and more. Why can't they happen online?"
Some have called Zola the "anti-Amazon" and so it may be, but it's as much simply a different idea altogether, as an opposition to Amazon or other online retailers.  Zola is simple because it is a book-centric online community, and complex because there are so many elements involved in making a community around ebooks, including the necessity for Zola to build and deploy its own proprietary HTML5-based e-reader.
And there are many ways that Zola can operate in relation to existing entities in the online book environment.  There is a strong commitment to independent booksellers and publishers baked into the company's DNA. Curation and transparency are at the heart of the Zola model.  And because Zola is essentially a portable e-bookstore, it can be used as an add-on by existing bricks and mortar bookstores as well as authors and publishers themselves, but Zola also allows them to have their own page on the Zola site, so mutuality is built into the structure from the beginning.
I talked to Joe Regal (at his office in New York City, so you will occasionally hear the sounds of the city in the background) in August, about a month before Zola's mid-September soft-launch.  Now live, we can expect the site to grow and change as users and participants begin to understand how to work within its structure, and provide feedback to the founders and staff to make it work better for them.  During a season when major players like Apple, Amazon, Google, and Barnes & Noble are focusing on new devices and display features, Zola aims to create and sustain relationships between readers and writers through the mediation of a powerful and supportive ecosystem that focuses on the book over devices.  Here's hoping for a giant success for a venture that looks and feels right for the publishing community.
While pursuing a career as the lead singer of the rock band RAMA, Joseph Regal got his first job in publishing at the Russell & Volkening Literary Agency in 1991. There he worked with Pulitzer Prize-winning bestselling authors Anne Tyler, Eudora Welty, Annie Dillard, Howell Raines, and Peter Taylor, as well as Tony Award-winner Ntozake Shange, Nobel Prize-winner Nadine Gordimer, and TV anchorman and novelist Jim Lehrer.  After leaving music for publishing, he founded Regal Literary Inc. in 2002, and now ten years later, Zola Books (take a look at the About Zola page here.)
I am very interested in seeing how Zola develops and am looking forward to participating as a publisher, writer and reader.  Alert to listeners, this interview is 40 minutes long, slightly longer than our usual podcast.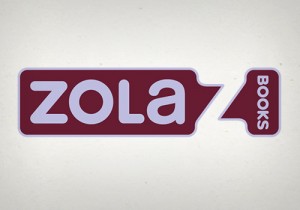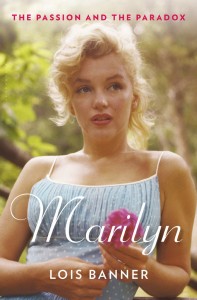 978-1608195312 – Bloomsbury USA – Hardcover – $30.00 (ebook editions available, prices vary)
Marilyn Monroe was one of the great icons of mid-century America.  I grew up while she was in her prime in the late fifties and the early sixties, and the power of her image and beauty was available even to me as a pre-pubescent youth.  Her cultural appeal was remarkable.  But the complexity of her persona was equally powerful, and certainly enabled her incredible charisma and appeal.
Her marriages to the equally iconic Joe DiMaggio and the brilliant playwright Arthur Miller, and rumors of her romantic liaisons to many other well known public figures added to the mythological elements of her story.  And her undeniable skill as a comic actress and amazing on screen sexuality were unmatched by any other actor of her time.  That she died relatively young, and in mysterious and controversial circumstances only added to the ongoing fascination with her life that continues a half century later.
Marilyn biographies (and exploitive tell-alls) abound.  But no biographer has done what feminist scholar Lois Banner has done in Marilyn: The Passion and the Paradox.  This is a complex and in-depth examination of a complex and challenging subject.  Through exhaustive research and access to previously unavailable sources, Banner tells the story of Marilyn's life in incredible (and never boring) detail, begins=ning at the outset of Marilyn's difficult life and through to her sad and tragic death at age 36.  We learn a tremendous amount about Marilyn, as a person, an actress, a thoughtful and well read intellectual, a star with a created narrative, a lover of men and of women, and in many ways a proto-feminist figure.
Reading this book, I found myself thinking about the distinctions in human nature that enables some of us to use personal challenges to grow and to create ourselves into powerful beings, while others simply suffer.  But most of all, the sheer loneliness and pain of being that beset Marilyn are overwhelming to contemplate.  Reading Banner's recounting of her final weeks and days is an incredibly painful experience.  And it was eye-opening for me to understand that the circumstances of her death are likely not as most of us have believed, a suicide.
This is really a powerful story, and one that I recommend to readers who may not have felt themselves interested in the details of Marilyn Monroe's life.  This is a serious biography about a serious and important life, and one that is well deserving of the powerful telling Banner has given to Marilyn.  You can learn more at the author's website.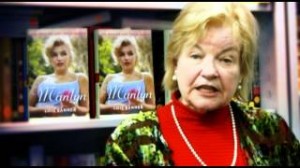 I really enjoyed talking to Ms. Banner and wished we had more time available to talk together about this book.