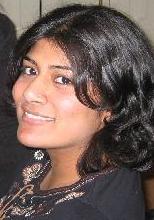 In this series of interviews, called Publishing Talks, I talk to book industry professionals and other smart people about the future of publishing, books, and culture.  This is a period of disruption and change for all media businesses.  How will publishing evolve as our culture is affected by technology, climate change, population density, and the ebb and flow of civilization and  economics?
I hope these Publishing Talks conversations will help us better understand the outlines of what is happening in publishing, books and reading culture, and how we can ourselves both understand and influence the future of books and reading.
Miral Sattar is a young serial entrepreneur with roots in the publishing business.  She is the Founder of Divanee.com and Weddings.Divanee.com and has worked in the media industry for 10 years.   Ms. Sattar is a contributor for Time, teaches entrepreneurial journalism sessions at CUNY, and has contributed to Metro and Jane Magazine. She graduated from Columbia University's School of Engineering and Applied Science, and recently earned an M.S. in Digital + Print Media.
In many ways Miral represents the future of the book business.  She's had innovative and smart ideas for new products and new uses of digital technology to create new ways for readers and writers to interact.  Failing to gain any traction for her ideas within traditional publishing institutions, she set out on her own to build what she believes writers and readers want and need, a new and different publishing/reading platform called BiblioCrunch.   There's alot to be interested in here if you are looking for ways that online publishing can be made simple.
From the BiblioCrunch.com website:

What is BiblioCrunch.com?
BiblioCrunch.com is a platform that empowers writers and publishers to create and market their own manuscripts, completed works, digital books and bookazines. Through our platform anyone – bloggers, authors, aspiring writers, students, writers, journalists, publishers – can share their stories.
•    You can create all your great books online through our easy interface in any format any eReader!
•    Once you've written all the chapters for your book you can either post it for FREE or start SELLING.
•    You can start SHARING your book via social media so others can download your book.
•    VOTE your book to the top by sharing it with all your friends.
•    Need to hire an EDITOR or DESIGNER? Why not connect with someone in the MEMBERS community to help edit your book and design an awesome cover.
Why use BiblioCrunch.com?
•    BiblioCrunch is the place for you to write, read, and distribute your favorite books in just a few steps.
•    Create virtual bookshelves, discover new books, connect with friends and learn more about your favorite books – all for free.
•    On BiblioCrunch.com you can connect with writers, publishers, readers, editors, copyeditors, and designers to create the best books.
•    We're also cheaper than other services that take 30% of each book sold.
•
How can I share my books?
•    Each book has it's own public download page that you can share on Twitter and Facebook.
Building tools that make it easy for people to publish their work and for readers to read it is really a publishing function.  As with many other sites, the idea here is that readers can decide for themselves what they want to read.  It will be interesting to see if, as some traditionally minded digerati have suggested, that the editorial or curatorial role will be needed, perhaps more than ever, but if so, my guess is that it will develop in different ways, based on the different understanding of the editorial function that today's writers and readers have developed.
I wanted to talk to Miral about BiblioCrunch because I am always interested in new ideas and constructs, and also because I think the story she tells about the genesis and plans for this site will be instructive and valuable to others in the book universe.  And hopefully, her ideas might generate some additional thinking about how platforms, innovation and audiences for reading will develop in the near future.

Creating a new publishing platform is no small feat, but the real challenge will be to attract readers and writers in significant numbers.  I'm hoping this site will succeed through innovation and creativity, as a healthy publishing ecosystem requires a wide variety of niches, large and small.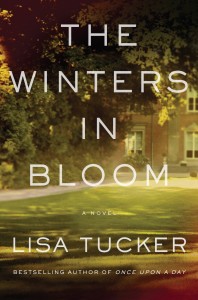 978-1416575405 – Atria – Hardcover – $24.00 (ebook editions available)
From the author's website describing The Winters in Bloom:
Together for over a decade, Kyra and David Winter are happier than they ever thought they could be.  They have a comfortable home, stable careers, and a young son, Michael, whom they adore.  Yet because of their complicated histories, Kyra and David have always feared that this domestic bliss couldn't last – that the life they created was destined to be disrupted.  And on one perfectly ordinary summer day, it is: Michael disappears from his own backyard.  The only question is whose past has finally caught up with them. David feels sure that Michael was taken by his troubled ex-wife, while Kyra believes the kidnapper must be someone from her estranged family, someone she betrayed years ago.
As the Winters embark on a journey of time and memory to find Michael, they will be forced to admit these suspicions, revealing secrets about themselves they've always kept hidden.  But they will also have a chance to discover that it's not too late to have the family they've dreamed of; that even if the world is full of risks, as long as they have hope, the future can bloom.
The Winters in Bloom is the first book I have read by Lisa Tucker, whose books are about families and relationships.  I wasn't sure when I started it whether I was going to finish, I was worried that it was going to be formulaic and predictable, and especially at the outset of the novel, where the two parent characters are introduced, I was very nervous about where this book might go and whether I could stay with it.
It turned out that I could not put it down.  It is full of surprises, deeply felt, complicated in ways that are better left for the reader to discover for her or himself.  I ended up of course, loving the book, and looking forward to talking with Lisa about her characters and her writing.  And did I say, she is a terrific writer?
As with the title itself, which has a subtle ambiguity, this novel will offer readers depth and a kind of thoughtfulness about what a family can and should be, that runs counter to our initial expectations for it.  I really liked being surprised by this book.  Lisa also gives a great interview and I think you will enjoy hearing our conversation about her book.
I really liked this quote about the book too:
"Brilliant, tender, and  riveting. . . Reading The Winters in Bloom is like falling into some beguiling dream,  one you don't want to wake from. There is a fascinating strangeness at work here, an off-kilter logic that keeps you enrapt and breathless. This is what can happen to people like us when the past comes calling. Lisa Tucker has not  described a world; she has created one unlike any you've never seen. She has breathed life into her characters, and they will breathe life into you."
— John Dufresne, author of Requiem, Mass
Lisa Tucker's website is worth a visit also.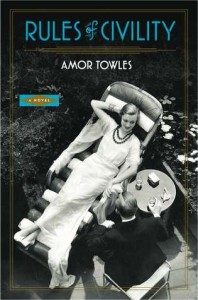 978-0670022694 – Viking – Hardcover – $26.95 (ebook and audiobook versions also available)
Amor Towles' Rules of Civility has become my favorite books.  This WritersCast interview series has allowed me to read some incredibly good books this year; Amor Towles' story of New York City in 1938 has risen to the top of my list of novels I fell in love with.
Rules of Civility opens with the book's heroine, older, successful, married, with her husband viewing the famous mid-sixties Museum of Modern Art showing of Walker Evans' 1938 New York City subway photographs. She and her husband see and talk about two particular photographs – a man she knew in 1938 and who mattered hugely to her life and helped shape the arc of her entire life.  Then the real story begins, as flashback to that high intensity period of her life, when by accident, she began the process of becoming the person we meet at the opening of the book.
It's a great way to start a book.  Reminding us of just how much a role chance and happenstance – and what we make of it – means to our lives.  Author Towles loves the way opportunity winds around us, especially it seems at the fraught time in our lives when we are setting out in the world to define ourselves, when we make the choices that define our lives, sometimes purely accidental, sometimes with just an inkling that these choices will have monumental effects.
There is a wonderful story here.  Our heroine, Katey (who grew up as Katya, an immigrant's daughter), is living in Manhattan.  It's 1938, still Depression era America, but just on the cusp of its ending.  New York is both gritty and glitzy at the same time.  Katey is working as a legal assistant, going out at night with her limited funds and her few friends.
One night, she and her best friend meet a man who will thrust Katey into a new life, where she meets the smart set of society, and gains the confidence to become a modern, successful woman, in many ways mirroring the American story arc of the same period.
Towles is a terrific writer, and I found myself reading some passages aloud to revel in the beauty of his sentences.  He brings New York in 1938 to life, reminding us how close we actually are to what is now almost a forgotten period of our history.  The book made me want to see again some of the great movies of this era, all of which shared the ironic understanding of modern culture this book displays.  I'm quite certain Towles has seen them all and internalized their values.
You need to read this story for yourself – it's complicated and has an utterly rewarding denouement.  Suffice to say, Katey learns a great deal about the people she meets, loves some, despises others, and absorbs what she learns on the way to becoming herself.  This one year is the pivot point for her entire life, and the sense we get from the story is that New York has engendered the same for millions who came there for a very long time, though probably for many less self-aware than Katey and her author, Amor Towles.    Here's one of the great lines from the book that in some ways encapsulates the story it tells: "from this vantage point Manhattan was simply so improbable, so wonderful, so obviously full of promise — that you wanted to approach it for the rest of your life without ever quite arriving."  Perfect.
This is Amor Towles' first published novel.  In our discussion, we talked about how he was able to write it, despite having a full time job and a family.  And we talked about the story of the novel, and its characters, and about New York in the 1930s, a great and somewhat neglected period for fiction.  It's a great book and I hope an equally rewarding conversation for listeners.
Amor Towles website is worth a visit.  And you also might enjoy George Washington's Rules of Civility (& Decent Behaviour In Company and Conversation) which plays a critical role in this novel.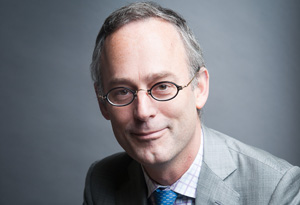 And a nonfiction piece he wrote called What I learned from Cole Porter on Oprah.com.