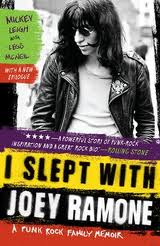 978-1439159750 – paperback – Simon & Schuster – $15.99 (ebook versions available $12.99)
Mickey Leigh grew up in Queens in the 1950s and 1960s as Mitchel Hyman.  His brother was Jeffrey Hyman, more famously known as Joey Ramone, lead singer of the great American punk rock band, The Ramones.  I Slept with Joey Ramone (subtitle: a punk rock family memoir) tells their story from the beginning to the end of Joey's relatively short life and just a bit farther into the almost present day.  Mickey had some writing help from rock journalist Legs McNeil, and throughout the book, the story is told compellingly in Mickey's voice and from his perspective.
We start in Queens where the boys grow up somewhat rockily.  Their family situation was never easy, and Mitchel and Jeff were bullied misfits.  Joey had both physical and psychological issues that manifested early in his life. Music became their savior very early, but at the beginning it was Mitchel (Mickey) who was the musician, and it took some time before the very complicated Jeff got together with the band that became the Ramones and found not only his voice, but his new identity.
The Ramones story as told by Mickey Leigh, is pretty incredible, even for fans who know something about the band and were there during the glory days.  The relationships between the various band members were legendarily terrible.  How this band stayed together and made such incredible music is still a mystery.  Mickey was there at the beginning; John Cummings, aka Johnny Ramone, was initially his best friend.  Mickey ended up being the band's first roadie, while Joey, the quintessential misfit outsider, became the front man singer of what eventually became one of the greatest rock bands of all time. Later Mickey had his own career with a number of bands, as well as being a songwriter too.
The many stories and incidents recounted in this book are never boring, even when the sometime strange and complicated elements of Joey Ramone's personality begin to repeat themselves over years.  There is a tremendous amount of love here, and some not so nice things as well.  Mickey's own story is complicated and he has alot to say about alot of the people he worked with, for and sometimes against throughout the years.  Nothing here is ever boring.  It's sometimes sad and frustrating to know how things were for Joey Ramone and his family, friends and associates, as it was often difficult, confusing and painful for all of them.  Even years later, when they were inducted into the Rock and Roll Hall of Fame, the Ramones created an emotionally complicated scene.
Ultimately, Mickey (and doubtless Legs too) has captured beautifully a unique and special part of modern musical history, that is also the story of redemption, which is after all, the real story of rock and roll.  And at the end Joey and Mickey always did make up.  As Mickey tells it, the last time really counted the most. "He pulled me down to him, and he just didn't let go. I can still feel that hug."  This is a book well worth reading for anyone interested in New York punk rock.  I had a great time talking to him about the book and his experiences in rock and roll.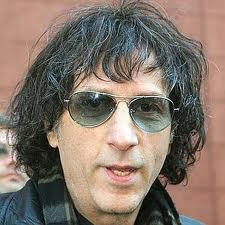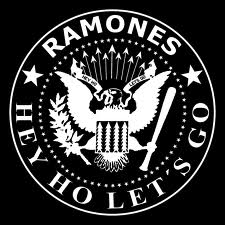 Well not really. I've been posting author and book industry interviews at Writerscast now for just about two years, and while I like to feel that the work speaks for itself, I've often felt the need to share information and news with my (growing) audience. Aside from Twitter, which is lovely but oh-so-brief, there really has been no way for me to talk about matters related to the site and its content here.
By introducing this little section of Writerscast dubbed "Pipeline," I can let you know when I come across interesting publishing related news, talk about books that may not be among those whose authors I interview, or just tell you when I am going on vacation and won't be posting new interviews for a few days. I'll spare you any thought pieces or pontifications about publishing here (saving that for www.booktrix.com.)
In Pipeline I can also tell you about some of the upcoming posts on Writerscast, or other sites I have discovered I think you should know about, information I hope will be helpful to everyone who visits this site.
For example, my next author interview is with Mickey Leigh about his memoir, I Slept with Joey Ramone. My next Publishing Talks interview is with the always interesting Rick Richter, who has founded a new digital publishing company called Ruckus Media. I think you will enjoy both of these talks.
Please feel free to email me, David Wilk, at david@booktrix.com. Your suggestions, comments, complaints, etc. are always welcome. Praise too, if you hear something you really like at Writerscast. I'm always looking for interesting people to interview, so let me know who is out there I should be talking to and how to reach them.
And for those of you, like me, buried in snow, just remember that spring is less than 60 days away!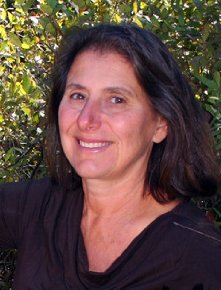 978-1401341145 – Hardcover – Hyperion – $23.99 (e-book edition available $11.99)
Writerscast is proud to present the fourth in a series of authors reading from their work, called AuthorsVoices.   I hope you will agree that hearing these works read aloud by the original authors adds to your experience of the writing.
I definitely enjoyed reading this novel quite a bit.  Corinne Demas is a very fine writer.  I think the word that comes to mind for me is "deft."  There are a number of characters here, all of whom are important, and the way the story is told reminded me of an ever tightening spiral, as we start from the seeming mundane outside and move ever closer into the lives of these people around a series of events that provides the structure of the book.  This is a very well put together novel.
Corinne Demas is a talented and accomplished writer – she's written adult novels, short stories, children's picture books and chapter books, a play and she writes poetry as well.  In addition, she teaches full time at Mt. Holyoke.
This selection from The Writing Circle should give listeners a good sense of the writing of a book I've been enthusiastic about recommending to readers.  My recent interview with Corinne is here at Writerscast.  And Corinne's own website will tell you much more about her and her excellent body of work.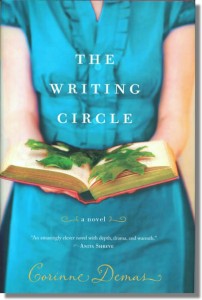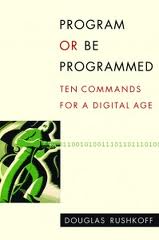 978-1935928157 – Paperback – OR Books – $16.00 (ebook edition $10.00)
with terrific original illustrations by Leland Purvis.
I think this book, Program or be Programmed: Ten Commands for a Digital Age by digital critic and thinker Douglas Rushkoff, should be required reading for anyone interested in modern culture, politics or economics.  It's a short book, densely argued, that requires careful reading and attention to its ideas.  Which probably makes it daunting to many in this era of fragmented ideas and short subjects.  But it's divided into ten clear sections (note "commands" as in programming inputs, rather than "commandments" as in biblical instructions) and is well worth the effort a reader must put into reading it.
I spent more time with this short book than with many much longer books I have read recently.  And I am very happy I did.  As Howard Rheingold says "Thinking twice about our use of digital media, what our practices are doing to us, and what we are doing to each other, is one of the most important priorities people have today."  It's impossible not to agree.  And Rushkoff understands the complexity of behavior and thinking that the always-on, always-connected internet has brought to modern culture.
It's not about whether the internet is good or bad, or whether online culture somehow supplants a more preferable offline one.  As the publisher says about this book, "the real question is, do we direct technology, or do we let ourselves be directed by it and those who have mastered it? "Choose the former," writes Rushkoff, "and you gain access to the control panel of civilization. Choose the latter, and it could be the last real choice you get to make."
Having the opportunity to talk about these ideas with Rushkoff was tremendously exciting and invigorating.  He's a really smart guy whose clarity of thought I admire alot.  I've spent alot of time participating in, reading about and analyzing new media and modern culture myself, and I know I have learned alot from Douglas Rushkoff's books and ideas.  I think Program or be Programmed is one of the most important books I have read in a long time.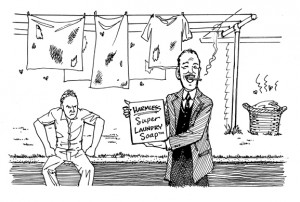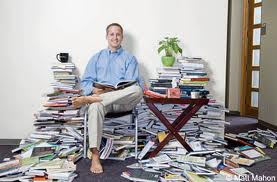 In this series of interviews, called Publishing Talks, I have been talking to book industry professionals and other smart people about the future of publishing, books, and culture.  This is a period of disruption and change for all media businesses.  We must wonder now, how will publishing evolve as our culture is affected by technology, climate change, population density, and the ebb and flow of civilization and  economics?
I believe these Publishing Talks conversations can help us understand the outlines of what is happening in the publishing industry, and how we might ourselves interact with and influence the future of publishing as it unfolds.
These interviews give people in and around the book business a chance to talk openly about ideas and concerns that are often only talked about "around the water cooler," at industry conventions and events, and in emails between friends and they give people inside and outside the book industry a chance to hear first hand some of the most interesting and challenging thoughts, ideas and concepts being discussed by people in the book business.
Clint Greenleaf began the Greenleaf Book Group after writing and publishing two books, selling foreign publication rights, and securing a multibook contract with Adams Media. Since then, he has built the company into one of the industry's leading book distributors. Greenleaf Book Group has represented more than five hundred titles and is one of the fastest-growing companies in America. Clint speaks at conferences and seminars across the country and has been featured in the Wall Street Journal, Inc. magazine, and Entrepreneur, and he is also a contributor to Inc.com.  Greenleaf has had a number of publishing and distribution successes and has become a viable alternative for many authors and independent publishers that prefer an entrepreneurial approach to publishing that provides them with more control over the publishing process than the traditional publishing model.
Greenleaf Book Group describes itself: "Our publishing model was designed to support the independent author and to make it possible for writers to retain the rights to their work and still compete with the major publishing houses. In addition to the books we publish, we distribute select titles from small and independent publishers to major trade outlets, including bookstores, libraries, and airport retailers."  Clint Greenleaf is a dynamic and intelligent business leader who brings a powerful entrepreneurial spirit and positive outlook to the publishing process.  He recognizes that companies must constantly innovate in order to succeed, remain committed to doing quality work and provide significant value throughout their efforts.  Greenleaf's success is evidence that there is growing demand for alternative publishing and distribution models as the bookselling landscape continues to change.
In our discussion, we covered a wide range of topics relating to the ways that publishing and distribution are changing and Greenleaf's past, present and future work.  I think it will be a fascinating conversation for anyone interested in how publishing is evolving today.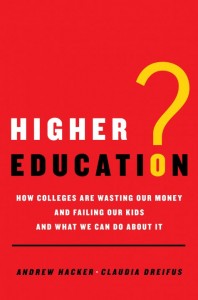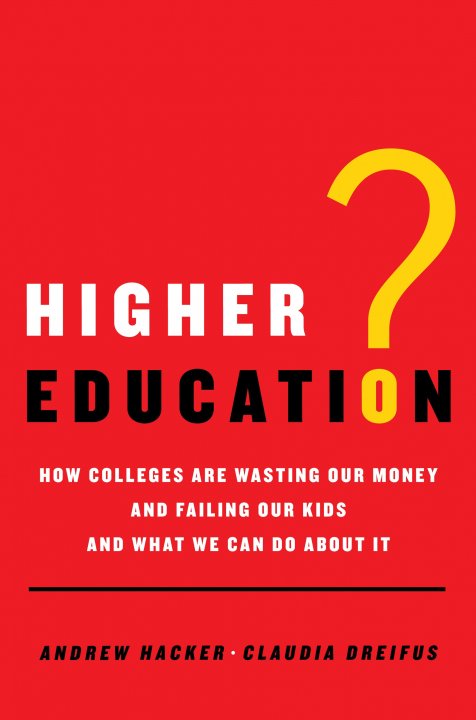 978-0805087345 – Times Books/Holt – Hardcover – $26.00 (ebook edition available at $12.99)
I well remember reading the work of sociologist Andrew Hacker many years ago (and was particularly impressed by his now out of print The End of the American Era).  When I learned that he and New York Times writer Claudia Dreifus had collaborated on a new book about the modern college and university system, I knew I would want to read it.  The complete title and subtitle of the book is important as it tells what the book is about pretty clearly: Higher Education?: How Colleges Are Wasting Our Money and Failing Our Kids—and What We Can Do About It. While this book takes a far different approach than Anya Kamenetz's DIY U, the two books really should be read together by anyone interested in the future of higher education. (My interview with Anya can be found here in the Writerscast archives.)
Here is how Hacker and Dreifus describe this book on their excellent and highly recommended website:
"Higher Education? asks what students and families receive for the approximately quarter of a million dollars four years at a top-tier American university cost. With many prestigious universities hinting of continued tuition hikes, with the rate of student debt increasing to crisis levels, we ask, "How did a college degree become the second most expensive purchase families will make in their lifetimes?"
Plus: "Are young people getting good value for their enormous investments?"
We hope that our book can trigger a national discussion. With a system this large and complex, we certainly don't have all the answers. But we hope to toss a few pertinent—and impertinent–questions into the public square."
I think their questions, their many criticisms, and their suggestions for positive change mostly ring true.  As almost everyone knows, the cost of a four year college education has become astonishingly expensive, and there seems to be no way to slow down the out-of-control machine.  Hacker and Dreifus question some basic assumptions that so many parents, high school educators and kids themselves take for granted – that the more prestigious schools are "worth" their costs, that the expense of a four year college education is justified by the later benefits of coveted high income employment, etc.  But they also ask, what should a college education be for, and how do colleges measure up to what we expect from them.
If going to college is only about students later getting the best jobs, are colleges providing education or some sort of high end vocational system?  What is the justification for college sports?  Do highly paid tenured professors really contribute to the education of students in ways commesurate with their salaries, and how do we justify all the many layers of bureaucracy in colleges and universities throughout America that do not provide significant educational value to the students who bear the majority of the costs they incur?  And what about the low-paid, overworked adjunct professors who bear the brunt of the teaching burden in so many institutions of higher learning?
One could expect quite a bit of controversy about this book and certainly quite a bit of resentment by many of the established academic interests they attack.  Interestingly, Vartan Gregorian, the former president of Brown University and current president of the Carnegie Corporation of New York loves the book: "With facts, figures and probing analysis, authors Andrew Hacker and Claudia Dreifus clearly lay out why so many colleges and universities are helping to support a de facto American class system while failing their primary mission of preparing not only skilled labor but also producing educated, knowledgeable citizens who can play a role advancing our national life and strengthening our democracy."
Reading this powerfully argued book can make one almost uncomfortable, as they question so many of the benefits of higher education we tend to take for granted.  But in the end, it is difficult not to agree that there is much that needs to change in the way our colleges and universities function in society.  The future of American higher education looks grim if we do not address these issues in the very immediate future.
I had originally hoped to interview both the authors together, but while that was not possible, my discussion with Claudia Dreifus was both lively and interesting.  Since Claudia's background is in interviewing, she handles being the interviewee with aplomb and grace.  I'd recommend listening to this interview and then reading the book as soon as possible.  You will want to learn more, I think then, about how you can work toward making actual change in the American educational system.  Visiting the Hacker/Dreifus website might be a good start but I do think it will require organized, meaningful action especially by parents and their children as they are the ones most able to cause change to occur.  Is there anyone who can lead such a movement?  Or will the current system simply continue on its present arc until the cost of education is so high that consumers finally just say "no more?"