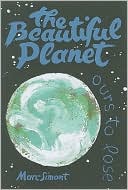 978-1935212-09-6 – Easton Studio Press – Paperback – $15.00
The Beautiful Planet: Ours To Lose is an impassioned anti-war cartoon book by one of America's foremost illustrators. Marc Simont's drawings, taken from five decades of editorial cartooning, capture the essence of a brooding Nixon, a smiling Reagan, a bland Bush One, and a dumbfounded Bush Two as they prosecute their wars. Simont's fierce portrayals of the Military-Industrial Complex are intimately linked to his passionate indignity on behalf of all civilians, soldiers, and prisoners who have suffered.
Continually struck by the majesty of the planet as it floats in space like a jewel, Simont asks, will it survive?

 Born in Paris in 1915 to Catalonian parents (his father was himself a world renowned illustrator), Marc Simont spent his childhood in France, Spain and finally the United States, where he settled in 1934. After serving time in the U.S. Army during World War II, Simont went on to illustrate over a hundred books working with a wide range of authors, including Margaret Wise Brown, Red Smith, and James Thurber.  Simont received the Caldecott Medal in 1957 for his illustrations to A Tree is Nice by Janice May Udry and a Caldecott Honor in 1950 for The Happy Day by Ruth Krauss.

 He is the author/illustrator of seven books, most recently The Stray Dog (2001), which won yet another Caldecott Honor, was chosen by The New York Times as one of the ten best illustrated books of the year, became an ALA Notable Children's Book and received the Boston Globe-Horn Book Honor Book Award.
Internationally acclaimed for its grace, humor and beauty, Marc Simont's art is in collections as far afield as the Kijo Picture Book Museum in Japan.  He was chosen as the 1997 Illustrator of the Year in his native Catalonia and received the Hunter College James Aronson Award for Social Justice Journalism in 2008.
Interviewing Marc about this terrific book was a special occasion for me.  I love the illustrations he has done for so many exceptional children's books, many of which I know well, having read them to my own children.   I was lucky to have the opportunity to work with him in producing The Beautiful Planet, which collects the pithy, humane and piercing political cartoons he has been making and publishing in The Lakeville Journal since the 1940's.  In this conversation, we talked about his early life, coming to America, his early work as an illustrator, his many well known collaborators, and of course his political cartoons that are collected here in this, his newest book.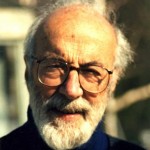 Marc's approach is never to attack, but always to expose fallibility.  He is a wonderful man whose work is marked by a love for humanity and an appreciation for actual human beings; he is a true humanist and a brilliant artist.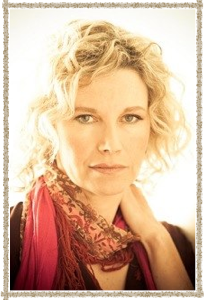 978-0312611576 – St. Martin's Press – Hardcover – $24.99 (also available as an e-book)
Writerscast is proud to present the third in a series of authors reading from their work, called AuthorsVoices.   I hope you will agree that hearing these works read aloud by the original authors adds to your experience of the writing.
I love getting a sense of the author's distinct sense of her or his own words. With writers touring in support of their books less frequently now, these podcasts should provide readers with an opportunity to hear some of our best contemporary authors reading from, and sometimes performing their own works.
Tatjana Soli's The Lotus Eaters is one of my favorite out of a pretty long list of some really great books I have read recently.  Her book tells the story of Helen, a photographer who goes to Vietnam early in the war to try to understand how her brother died.  She ends up staying for many reasons.  There are a couple of different love stories entwined around her, and Soli captures brilliantly the intensity of Southeast Asia at war, the various cultures involved, and some incredibly powerful and vivid characters.  Tom O'Brien, who wrote another great Vietnam novel, The Things They Carried, praised Tatjana's "spare, lucid prose" that "helps us to see and hear and feel the terrible human costs of that conflagration."  He's right about the book.  But there is also incredible beauty, and much love in this book.
Soli reads from the opening chapter of The Lotus Eaters in this terrific reading.  It's captivating.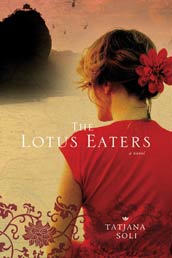 In this series of interviews, called Publishing Talks, I have been talking to book industry professionals about the future of publishing, books, and culture.  This is a period of disruption and change for all media businesses. How will publishing evolve as our culture is affected by technology, climate change, population density, and the ebb and flow of civilization and its economics? Publishing Talks interviews help us understand the outlines of what is happening, and how we might ourselves interact with and influence the future of publishing as it unfolds.
These interviews give people in the book business a chance to talk openly about ideas and concerns that are often only talked about "around the water cooler," at industry conventions and events, and in emails between friends and they give people inside and outside the book industry a chance to hear first hand some of the most interesting and challenging thoughts, ideas and concepts being discussed by people in the book business.
In May, 2010, Dan Halpern was honored by the Poetry Society of America along with the Academy of American Poets and NYU's Creative Writing Program on the occasion of the fortieth anniversary of the Ecco Press (the publishing imprint of which he is the founder).  Aside from being well-known as a successful publisher of quality literature, Dan is himself a poet, writer and editor of a number of important anthologies.  Along with his mentor, Paul Bowles, he founded the literary magazine Antaeus (out of which Ecco originally was born).   He is currently the editorial director of Ecco Press, which is now an imprint of HarperCollins. He has received many grants and awards, including fellowships from the Guggenheim Foundation and the National Endowment for the Arts.
While I do not know Dan well, we have some friends in common and shared experiences as editors of literary magazines and a deep interest in poetry.  I wanted to talk to him for the Publishing Talks series, as he has been able to maintain his deep commitment to publishing important literary work, continuing to write and edit himself, within a commercial context during a period of massive change in the publishing business.  I think his perspective on books and writing, past, present, and future, is a valuable one, and instructive for many of us in the book business whose expectations are being severely challenged by the state of the current book marketplace.  Dan's commitment and dedication to writing, ideas, art and culture inform his outlook on the past, present and future of publishing and books.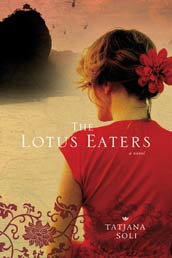 978-0312611576 – St. Martin's Press – Hardcover – $24.99 (also available as an e-book)
I know I am not alone having read both Tatjana Soli's The Lotus Eaters and Karl Marlantes' Matterhorn – they are unavoidably linked as both are set in Vietnam during the American war.  Of course they are incredibly different in outlook, approach and story, but reading them together is a wonderful experience.  As Writerscast listeners know, I loved Matterhorn – I do think it is the great novel of the Vietnam War that we have been waiting to experience for several decades.
At the same time, Tatjana's novel is simply remarkable.  She writes beautifully, inhabits her characters, their place and time, their suffering, challenges and transcendent moments.  As she told me in her interview, she fell in love with the Vietnam of that era from afar, and learned everything she could about it in order to be able to write this story.  Her main character is a young photographer, Helen, who comes to Vietnam early in the war, mainly because her brother died there, and she is drawn to the place where he lost his life, to figuratively solve the mystery of his death.  But that is just the beginning of her journey.  The war, the soldiers and other journalists, and the people of Vietnam overtake her.  She becomes deeply connected to this place and time.  Soli brilliantly portrays the landscape and the people of Vietnam, the suffering and horror of a seemingly endless war, and the way that war overtakes every element of human and natural life.
Helen falls in love with another photographer, Sam Darrow, a grizzled veteran who teaches her how to cope with war, survive, thrive, document, participate, suffer and love the danger and energy of men at war.  But the truest, and deepest story is her love for Linh, an exceptionally complicated Vietnamese former soldier, who has gone to work for the American news agency Helen works for.  At the end of the book, which thankfully avoids the cliched approach of much modern fiction, Helen and Linh journey out of Vietnam through Cambodia, an even more horrendous landscape of death and together find their way to safety, a harrowing journey that mirrors where they have traveled emotionally through the course of the novel.
A woman among men sees war more clearly than most, I think; in this book, that vision focuses and transforms the reader as well.  Tatjana Soli's story about writing this book and what it means to her is great to hear.  I think she is a terrific writer, worth reading, and well worth listening to as well.