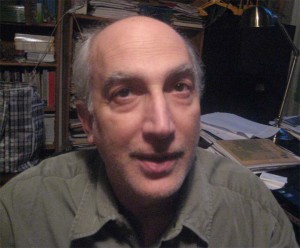 Publishing Talks began as a series of conversations with book industry professionals and others involved in media and technology about the future of publishing, books, and culture. As we continue to experience disruption and change in all media businesses, I've been talking with some of the people involved in our industry about how publishing might evolve as our culture is affected by technology and the larger context of civilization and economics.
I've now expanded the series to include conversations that go beyond the future of publishing. I've talked with editors and publishers who have been innovators and leaders in independent publishing in the past and into the present, and will continue to explore the ebb and flow of writing, books, and publishing in all sorts of forms and formats, as change continues to be the one constant we can count on.
It's my hope that these conversations can help us understand the outlines of what is happening in publishing and writing, and how we might ourselves interact with and influence the future of publishing as it unfolds.
The latest in this series of interviews with important independent publishers and editors is my talk with yet another old friend, James Sherry, founder of both Roof Books and the Segue Foundation, in New York City. I have followed and admired his writing and publishing for more than three decades now.
Sherry is the author of 14 books of poetry and prose, most recently Oops! Environmental Poetics (2014). He is the publisher of Roof Books, a press he founded in 1979, and the Segue Foundation, a nonprofit chartered in 1977. He lives in New York City.
With Roof Books and Segue, James has been a significant force in the promotion of experimental and innovative writing, both as a publisher, with more than 150 titles now in print, and as a venue for live events and poetry readings. At one point, Segue was the distributor for some of the most significant literary journals and small presses, including, notably, L=A=N=G=U=A=G=E, edited by Charles Bernstein and Bruce Andrews.
For this interview, I had the opportunity to speak with James Sherry in New York City, where he and Segue are going strong – the Segue calendar of events demonstrates some of the best of contemporary innovative writing, and Roof Books also continues to produce significant publications that anyone interested in modern poetry should be following.