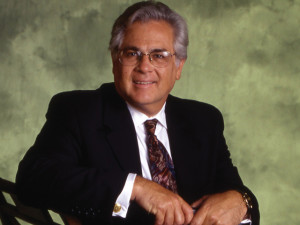 Publishing Talks began as a series of conversations with book industry professionals and others involved in media and technology about the future of publishing, books, and culture. As we continue to experience disruption and change in all media businesses, I've been talking with some of the people involved in our industry about how publishing might evolve as our culture is affected by technology and the larger context of civilization and economics.
I've now expanded the series to include conversations that go beyond the future of publishing. I've talked with editors and publishers who have been innovators and leaders in independent publishing in the past and into the present, and will continue to explore the ebb and flow of writing, books, and publishing in all sorts of forms and formats, as change continues to be the one constant we can count on.
It's my hope that these conversations can help us understand the outlines of what is happening in publishing and writing, and how we might ourselves interact with and influence the future of publishing as it unfolds.
Over the past several years, I have had a number of conversations with the literary editors and publishers whose work in independent publishing has been influential during the past four, or sometimes even five decades. Independent literary publishing, both magazines and books, has been and continues to be at the forefront of cultural change, enabling independent and outsider writing to be available to readers. One of the most important of these presses is Arte Publico Press, founded by writer and scholar Nicolás Kanellos, housed at the University of Houston for many years now.
As Nicolás says about his founding of the press: "In the early 1970s, it became obvious that Hispanic writers were not being published by mainstream presses. Because there was no outlet for the creative efforts of these Latino writers, their work was condemned to be forgotten, lost or just delivered orally through performance."
Starting, as so many publishers have done, with a literary magazine, Kanellos founded the Revista Chicana-Riqueña in Gary, Indiana, in 1972. Revisita was a quarterly magazine for Latino literature and cultural arts that subsequently evolved into the well respected Americas Review, which published its final issue, Volume 25, Numbers 1-4, in 1999.
Kanellos then founded Arte Público Press in 1979 to further expand the work of providing a n important forum for Hispanic literature. In 1980, Kanellos was offered a teaching position at the University of Houston, and brought Arte Publico with him, where it has now thrived for 35 years.
Arte Publico has published an incredible range of important Hispanic writers of many different backgrounds since its beginnings nearly four decades ago. And Kanellos and the press have expanded into a range of other important programs, including collecting and archiving lost Latino writings from the colonial era to today through the Recovering the U.S. Hispanic Literary Heritage project, and more recently a Latino children's publishing program. The list of authors that Arte Publico has published is truly astonishing, and its impact on writers and readers alike is immeasurable.
It is my great pleasure to speak with my old friend Nicolás Kanellos for Writerscast about his work as editor, publisher and literary impressario. Publisher website here. NBC Latino profile of Kanellos and the press here.
Note to listeners, as with most of the Publishing Talks interviews, this is longer than most podcasts at 49 minutes, but hopefully well worth your time to listen and enjoy.