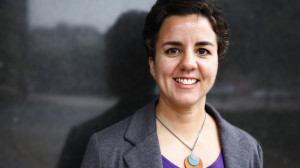 Publishing Talks began as a series of conversations with book industry professionals and others involved in media and technology about the future of publishing, books, and culture. As we continue to experience disruption and change in all media businesses, I've been talking with some of the people involved in our industry about how publishing might evolve as our culture is affected by technology and the larger context of civilization and economics.
I've now expanded the series to include conversations that go beyond the future of publishing. I've talked with editors and publishers who have been innovators and leaders in independent publishing in the past and into the present, and will continue to explore the ebb and flow of writing, books, and publishing in all sorts of forms and formats, as change continues to be the one constant we can count on.
It's my hope that these conversations can help us understand the outlines of what is happening in publishing and writing, and how we might ourselves interact with and influence the future of publishing as it unfolds.
I recently had the honor of interviewing editor, writer and teacher Carmen Giménez Smith at the renowned Woodland Pattern Book Center in Milwaukee, Wisconsin. Carmen is the current editor of the now 50 year old literary magazine, Puerto del Sol, sponsored by New Mexico State University in Las Cruces. She is also the co-publisher and co-founder of the very fine literary publisher, Noemi Press.
Our conversation took place in on Friday, October 16, 2015 at Woodland Pattern in front of an active and interested audience. This live recording will enable listeners to learn a great deal about two dynamic literary organizations. Happy 50th birthday to Puerto del Sol, and congratulations to Carmen and her colleagues at Noemi for building a long lasting press that has been purposely constructed so that it will continue as a dynamic, living organization long into the future.
More about Carmen Giménez Smith here; she is an extraordinary poet, writer and teacher in addition to her work as editor and publisher. Her newest book is called Milk and Filth from the University of Arizona Press. She is a brilliant writer whose writing I have been grateful to discover. She is tough and politically engaged, her heart and soul showing through the words at every moment. I am sure she is a terrific teacher as well.
Length alert: this conversation is about 53 minutes. I hope you can find the time to hear it through to the end.
And special thanks to Chuck, Mike, Karl and Anne at Woodland Pattern for the opportunity to conduct this conversation in their space. It was really fun and I hope to be able to do this kind of thing again.
More about WP in this Writerscast interview with founders Anne Kingsbury and Karl Gartung from earlier this year.