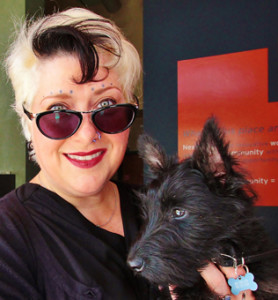 Publishing Talks began as a series of conversations with book industry professionals and others involved in media and technology about the future of publishing, books, and culture. As we continue to experience disruption and change in all media businesses, I've been talking with some of the people involved in our industry about how publishing might evolve as our culture is affected by technology and the larger context of civilization and economics.
I've now expanded the series to include conversations that go beyond the future of publishing. I've talked with editors and publishers who have been innovators and leaders in independent publishing in the past and into the present, and will continue to explore the ebb and flow of writing, books, and publishing in all sorts of forms and formats, as change continues to be the one constant we can count on.
It's my hope that these conversations can help us understand the outlines of what is happening in publishing and writing, and how we might ourselves interact with and influence the future of publishing as it unfolds.
As many listeners here know, I have an ongoing interest in experiments in technology that expand the writing experience for creators and of course then the reading experience as well. Honestly, while we have seen many attempts, thus far, not very many have captured the greater imagination of writers or readers.
The latest undertaking I have run across is Lithomobilus, founded by writer Lise Quintana, whose "online writing software gives authors the power to expand upon their existing works, create new works with built-in expansion opportunities, and craft amazing nonlinear works….Readers can then download the reader software and enjoy the first e-book reading experience that values words without slavishly following the format of a printed book."
I'm ready to see what happens and I thought it would be fun to talk to Lise to find out more.
Creating compelling "interactive" fiction and new forms of storytelling is a hugely challenging undertaking. I found a comprehensive review of Lithomobilus by Emily Short, who knows a lot about new narrative forms, her blog is well worth reading. "There's a core problem of interactive fiction design here: if you design a narrative where the intention is that the reader will read as much as she's curious about and then stop, but you don't communicate that she's allowed to do that, she'll continue exploring the story space past the point where she's started to feel bored and then blame the author for that boredom. This is genuinely not easy to resolve, and it's at the heart of what Lithomobilus appears to be trying to do: to offer stories that aren't consumed completely, but yield more and more content in response to a reader's desire, inexhaustibly, never saying that your experience is complete."
I like Lise Quintana's own piece of writing in the Lithomobilus app, it's called The Strangely-Browne Episode, and even though it's likely meant as a demonstration of the app's capabilities, it is an engaging story. I know there are many who doubt that there is a "need" for new technology to create interactive reading experiences. It seems possible that even if it's "better" storytelling, it may not be a mainstream sort of thing – recumbent bicycles come to mind here. They are demonstrably better riding devices than traditional bikes, but they will never be popular with more than a minority of riders, they take time to learn to ride, they look weird and they cost more. I think similar factors are at play with writing that tries to harness new technologies to tell stories differently. Too hard for most readers to learn, interactivity changes the reading experience from what is expected, and "costs" more time and effort than readers are willing to give. But for those who do want "something more", apps like Lithomobilus do provide an opportunity that may be worth the effort to engage.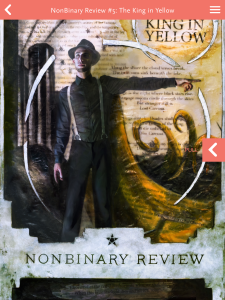 Lise's publishing effort is called Zoetic Press, which publishes using the Lithomobilus app platform. She is Lise the CEO and founder of Narrative Technologies, which uses interactive and hypertext narrative tools to publish new kinds of literature.  Quintana was formerly the editor-in-chief of Lunch Ticket, a literary journal of Antioch University Los Angeles. Previously she worked as a writer and project manager at various hardware and software companies in Silicon Valley. Quintana is on the Board of Trustees for Antioch University Los Angeles and formerly on the Board of Directors for Friends of the Santa Cruz Public Library.