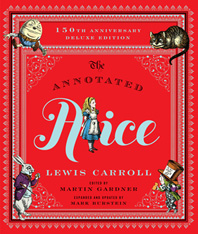 978-0393245431 – W.W. Norton – Hardcover – 432 pages – $39.95 – by Lewis Carroll (Author), Martin Gardner (Editor), Mark Burstein (Editor)
I suspect many of us take Alice's Adventures in Wonderland and Lewis Carroll for granted, assume we know all about the book and its eccentric author from what we read when young and subsequently have picked up over the years. This beautiful and wonderfully produced book is the corrective – for most of us, everything we could possibly want to know about the author and his work will be found here – and more. Charles Dodgson – Lewis Carroll's real name – was a thoroughly interesting man, mathematician, scholar, an odd Victorian whose fascination (obsession?) with the young Alice Liddell prompted him to invent a strange and compelling world that has fascinated so many of us. And that, of course, included Martin Gardner, himself a brilliant thinker, writer, and mathematician whose own oeuvre is incredibly rich and diverse.
Annotated Alice was first published in 1959, and since then it has sold over half a million copies worldwide. Gardner worked diligently through the text for many years, and decoded many of the mathematical riddles and wordplay that lay ingeniously embedded in Carroll's two classic stories, Alice's Adventures in Wonderland and Through the Looking Glass.
The Definitive Edition of The Annotated Alice, published in 1999, combined the notes of Gardner's 1959 edition with his 1990 volume, More Annotated Alice, as well as additional discoveries drawn from Gardner's broad knowledge of the Carroll works. It was illustrated with John Tenniel's classic art—along with many recently discovered Tenniel pencil sketches.
This newly released 150th anniversary edition includes a great deal more – especially wonderful are the brilliant Alice illustrations by a wide range of artists and illustrators, including Ralph Steadman, Salvatore Dali and Beatrix Potter, among others. Also included are more than 100 new or updated annotations collected since the publication of the Definitive Edition of The Annotated Alice, a preface by Mark Burstein, president emeritus of the Lewis Carroll Society of North America, and all of Gardner's introductions to other editions plus a really interesting filmography of Alice-related films compiled by Carroll scholar David Schaefer.
This is an eye opening collection for those of us who have not studied Carroll's work closely before, and a rich trove for those who have.
I had the pleasure of interviewing the entertaining and knowledgeable Mark Burstein about this book. Mark is the president emeritus of the Lewis Carroll Society of North America and the editor of or contributor to fourteen books about Carroll. Burstein owns some 2,000 editions of Alice in Wonderland in sixty languages, and around 1,500 books by or about Lewis Carroll.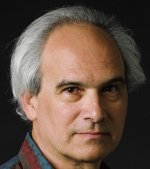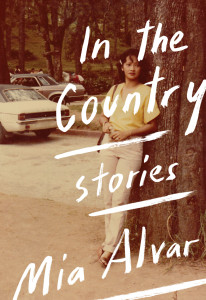 978-0-385-35281-9 – Alfred A. Knopf – Hardcover – $26.95 – 356 pages. Ebook versions available at lower prices.
Mia Alvar is a young writer who was born in Manila. She grew up first in Bahrein and then her parents came to America, so from her pre-teen years onward, she was raised and now lives in New York City. She went to Harvard and got an MFA at Columbia.
These bare facts don't tell you much, but the stories collected in her first book, In the Country, most of which are well written and compelling, dig deeply into the Philippine diaspora experience. There are many different characters, different settings from Manila to Bahrein to America. Narrative voice changes depending on who Alvar wants you best to understand. There are a couple of interconnected stories, but otherwise, each piece stands alone, and as all good short stories, they are worlds unto themselves.
I liked each of the nine stories, and was struck by Alvar's love for her characters and sympathetic to their predicaments and foibles. Each of the stories is fine, but I do have a favorite and will wonder if listeners who take the time to read this book will agree that the strongest story here is The Virgin of Monte Ramon.
It seems that every writer who publishes a collection of short stories, no matter how brilliant and powerful the stories may be, will be expected to be working on a novel. I can't understand why being a great short story writer is not more respected in literary culture. So I feel the need to encourage writers to be comfortable continuing to work in short form if that is what they want to do. Nonetheless, Mia is indeed working on a novel and I expect it will be as good as her stories are. I just hope she will not leave behind the short form in which she excels.
Mia is smart and self possessed, and has alot of good things to say about writing and other things; our talk together was rewarding for me and I hope as well for you.
I think this author is going to be an important writer, so recommend you find this book and buy it.
I have to mention that this is a beautifully produced book, props to Knopf for continuing to make books you want to hold in your hands and read. And I also must mention that the book's cover, which completely captures the ethos of the book, it is terrific work that both captures and equals the writing inside the book.
Author website here.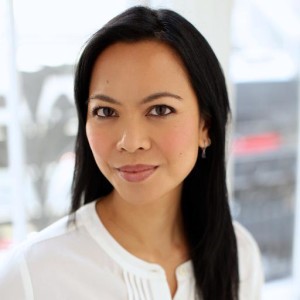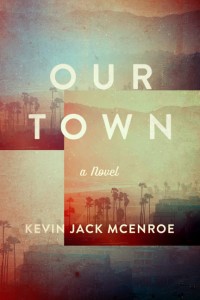 978-1-61902-528-8-1 – Hardcover – $25.00 – Counterpoint – 229 pages
ebook versions available at lower prices
I happened across this young, tattooed writer sitting in a publisher's exhibit space at Book Expo earlier this year, and since it was Counterpoint, a publisher whose work I deeply respect, I shook his hand and took a copy of the book.
It took me a couple weeks before I started reading this novel, and then I was immediately captivated. Our Town is a great story, interestingly constructed, and really well written. The author plays with voice and perspective throughout, there are shifts in narrative viewpoints, and as it is telling a story through time about a number of different characters, all that prismatic dancing really worked for me.
This is McEnroe's first novel, and there are inevitably some rough patches, and maybe even some missing pieces (I would have liked a bit more writing about the main characters' children, for example). The novel traces the life of a minor Hollywood actress, Dorothy White, her husband Dale, and their children, Dylan and Clover. It's a feat of imagination on the part of author McEnroe, to inhabit place, time and people whose lives he could never possibly have experienced in any direct way. I thought he captured that hazy, sometimes glowing world of Hollywood in the fifties and sixties quite brilliantly.
There is an incredible amount of sadness and pathos in this novel, unavoidably, as the lives that are traced here are broken in so many ways. These are people who are trying to be real but who are trapped in the imagery of pop culture, not strong enough themselves to find themselves in the trappings of fame and celebrity, unable to be self aware enough to become whole, or even close to whole. Their tragedies are inevitable by products of impossible aspirations.
McEnroe captures the desire, and the striving and the power of hope throughout. From what I can tell, he has his own demons to wrestle with, but as they motivate him to go deeper into his own understanding, his sure handed talent will serve him well. Our Town is a terrific novel – I resisted the hackneyed impulse to say "first novel" by the way – demonstrating that the author has a terrific set of writing skills and the promise of much more to come. Definitely a book to read and ruminate on.
Kevin Jack McEnroe lives and writes in Brooklyn, New York. He received his MFA from Columbia University.
"From Lou Reed to Joan Didion, the tale of the young and the not-so-young Hollywood starlet has been treated with a gimlet-eyed intelligence. What makes Kevin Jack McEnroe's Our Town so striking is not just his fierce intelligence —although there is certainly that— but his masterful flexibility of tone. Written with both razor-keen irony and surprising, startling depth of sympathy, Our Town is magnificent." —Matthew Specktor, author of American Dream Machine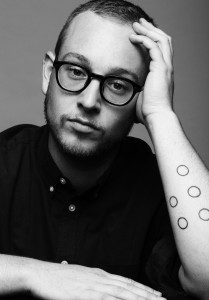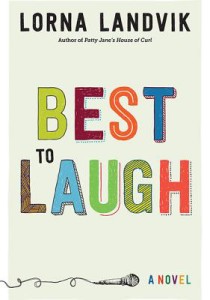 978-0-816698-97-4 – University of Minnesota Press – Paperback- 312 pages  – $16.95 (ebook editions available at lower prices)
I have been reading and enjoying Lorna Landvik's wonderfully funny books for a long time. I can't remember how I discovered her writing but am guessing it might be the fact that she is from Minnesota that got me to try out one of her early books. And then since her books so perfectly capture the Minnesota social landscape and ethos, I kept going and read most of her novels. I come by my Minnesota interest because part of my family is from Minnesota, and I lived in St. Paul for a few years in the seventies, and I maintain a strong interest in the North Country and especially its literary life (oh and their baseball team too — see my recent interview with former Minnesota Twin Jim Kaat).
I suspect Landvik gets typecast by many readers as a "women's" writer – her books are rich with female characters and speak to and for women's social ethos. And in a book business that lives and dies by book categorization, maybe she is typecast also because her books are funny, and have titles that sound like they come from a female centric universe (Angry Housewives Eating Bon Bons, Your Oasis on Flame Lake, Patty Jane's House of Curl). But it's a mistake for any reader to overlook Landvik as there is a lot going on in these books. Landvik is certainly entertaining – her background as a stand up comedian and actor informs her writing and her stories. But comedians and comedic novelists are usually mining something deeper, and Landvik's humor leverages a clear understanding of human nature and both our fallibility and the strength that allows us to live through pain and grief and the difficulties of daily life.
Best to Laugh is Landvik's most recent novel, published last year by the adventurous University of Minnesota Press. It's her most autobiographical novel, for sure. Her main character in this book, Candy Pekkala is half Korean and half Norwegian (unlike Landvik). She goes to Hollywood to follow her dream to be a stand up comedian (as Landvik did). The book follows her adventures in La-La land as she falls in with her neighbors in Peyton Hall, a class LA building that houses a cast of interesting and compelling characters, who all become Candy's family as she becomes the success she has aimed to become. The combination of "old Hollywood" and less romantic 70's era Los Angeles makes for a terrific backdrop. And the characters are picture perfect. Candy, her friends and family are impossible to resist.
In real life, Landvik did work as a stand up comedian in Los Angeles, temping at places like Atlantic Records and the Playboy Mansion (writing film reviews for Hugh Hefner's private VHS tape collection) while pursuing her showbiz dream. Despite her success as a comedian, Landvik eventually turned to writing, which she turned out to be pretty good at doing. She still likes to perform – her 'Party in the Rec Room' is performed once a year at the wonderful Bryant Lake Bowl theater in Minneapolis (yes, theater in a bowling alley!) This is an all-improvised show based on audience suggestion. Landvik describes it this way "While I enjoy a meaty, dramatic role, to me there's nothing more satisfying than making a roomful of people snort beer up their noses as they laugh."
You might find yourself doing the same while reading Best to Laugh.
Author website here. Author page, on Goodreads, worth a visit.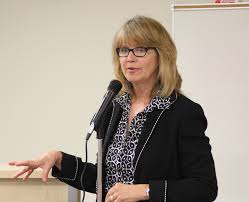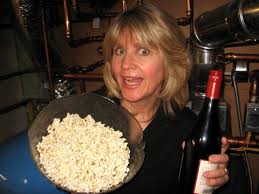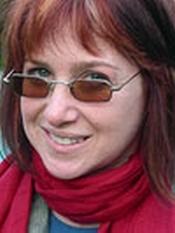 Publishing Talks began as a series of conversations with book industry professionals and others involved in media and technology about the future of publishing, books, and culture. As we continue to experience disruption and change in all media businesses, I've been talking with some of the people involved in our industry about how publishing might evolve as our culture is affected by technology and the larger context of civilization and economics.
I've now expanded the series to include conversations that go beyond the future of publishing. I've talked with editors and publishers who have been innovators and leaders in independent publishing in the past and into the present, and will continue to explore the ebb and flow of writing, books, and publishing in all sorts of forms and formats, as change continues to be the one constant we can count on.
It's my hope that these conversations can help us understand the outlines of what is happening in publishing and writing, and how we might ourselves interact with and influence the future of publishing as it unfolds.
My friend, and sometimes colleague, Liz Dubelman is the founder and CEO of VidLit Productions, LLC, a renowned and well regarded book marketing and content-creating company. I've been a big fan of her work for a long time, since first coming across her wonderful and hilarious video promotion for the really fun book, Yiddish With Dick and Jane by Ellis Weiner and Barbara Davilman. In fact that video was one of the very earliest book trailers, and was certainly one of the best and most successful of the many that have followed it. As soon as I saw it, I quickly sought out Liz, and discovered how smart she is about online content and communities, and over the years we have collaborated on a number of projects.
From 2011 – 2013 Liz was VP, Production for JibJab Media, the pioneering digital entertainment company that specializes in personalized social expression and has provided laughs to 100 million users worldwide.
Liz co-edited and contributed to What Was I Thinking? 58 Bad Boyfriend Stories, which was based on the VidLit series of the same name. She is also a magazine writer of both fiction and nonfiction. Well over a million people have viewed her short story Craziest on the Web.
Prior to her digital career, she worked for ten years in film production. Her television work won her two Emmys – one as a producer and one as a director. She was the first woman member of the labor negotiating committee of I.A.T.S.E., New York local 644 (cinematographers), and is an establishing member of Women in New Technology.
Liz is now taking Vidlit into new areas of online book marketing and publishing. Vidlit is providing authors with a platform to help them with the challenging and complicated task of self promotion. The supposition, which seems correct to me, is that authors are often best at writing, and while in today's publishing environment, they need to think about and act like marketers, that is not their core competency, and they will almost always need creative, intelligent and friendly helpers to do this kind of work for them. Vidlit comes from a writer's imagination and mindset. Liz wants to make writers successful, bring their stories to audiences and she has a good track record of understanding how online media can work. What she has to say about writers and readers interacting in the new media environment is an ideal topic for a Writerscast interview.
I like the simplicity of Vidlit's mission statement:
"…to make fiction and creative non-fiction indispensable. It's our belief that stories help our lives to make sense."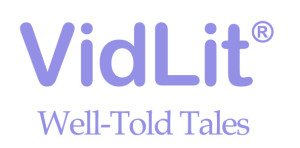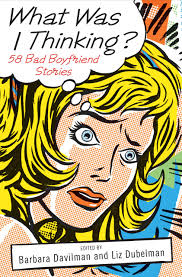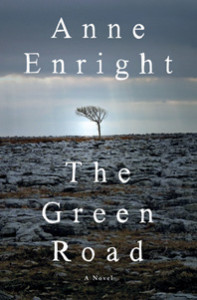 978-0-393-24821-0 – Hardcover – W.W. Norton – 2015 – 314 pages – $26.95 (ebook versions available at lower prices)
Anne Enright is an Irish fiction writer who has been widely praised for the lyrical quality of her prose and for eccentric characters and heartfelt renderings of modern family life, received the 2007 Man Booker Prize, the British Commonwealth's most prestigious literary award, for her novel, The Gathering (2007). In that year's competition, her book was considered a longshot for the prize, but nonetheless was was selected unanimously by the panel of judges. The Gathering was also named "Irish Novel of the Year" at the 2008 Irish Book Awards.
Subsequently, Enright wrote and published more novels, including The Forgotten Waltz (2012) which won the Andrew Carnegie Medal for Excellence in Fiction, about which Francine Prose said in her NY Times review, "a nervy enterprise, an audacious bait-and-switch. Cloaked in a novel about a love affair is a ferocious indictment of the self-involved material girls our era has produced."
Enright went to college at Trinity College, Dublin, and took an MFA in writing at University of East Anglia in England, but soon after ended up working in television production in Ireland, which she did successfully for several years. She then turned to writing, first short stories, and then novels, at which she clearly excels. Since the Man Booker prize raised her profile exponentially, she has won numerous awards and traveled widely in support of her novels.
Enright's newest book, The Green Road, is about a very modern Irish family, splintered and scattered, but always focused on the mother, the unhappy and complicated Doraleen. The family lives in County Clare, the farthest eastern shore of Ireland, as Enright says, the last stop before America, a place of immense beauty and also loneliness and struggle for those who continue to live there. And there is a real green road there, the old path along the water.
For the first half of the book, Enright alternates voices and scenes, from County Clare to New York to Africa to Dublin as she introduces us to the children in the Madigan family. And then the scene shifts back to the home turf of the family, as the children return for their mother's birthday, together for the first time in many years. And this is where the heart of the novel lives.
It's a beautiful book, one that has stayed with me after I read it, and even after I had the opportunity to talk about the book, the characters and the writing process with author Enright. She is an incredibly accomplished writer, able to convey immense depth about characters, a places, or events, with an economy of language and a piercing eye. We had a lively and interesting conversation while she was in New York on her book tour. And I am really pleased that she was willing to read two sections of the book, as hearing the author's voice in this particular instance is terrifically important as her tone and intonation helps us feel the book more deeply.
I also had the pleasure to welcome her to the United States as she is now the first official Irish Fiction Laureate. This recording is of a wonderful conversation with one of our best living novelists, about a novel I am happy to recommend to all readers. And here is a terrific piece she wrote about the writing of the book for The Guardian (which we did talk about in our conversation). While I could not find a website for Ms. Enright but here is a pretty nicely done fansite for her work. And for those of you who have become fans of Enright's work, this interview in the Paris Review about The Forgotten Waltz will be of interest as well.  Publisher WW Norton has a page for the author here.
Photo of Anne Enright credit Domnick Walsh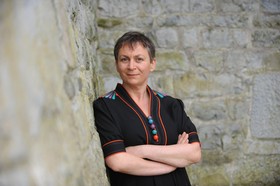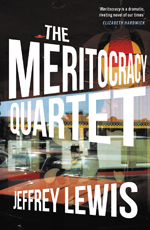 978-1-908323-45-3 – trade paperback – Haus Publishing – March 2015 – 742 pages –  $19.99 (ebook versions available at lower prices)
Jeffrey Lewis has had a really interesting life and career path. He went to Yale, where he was the Class Poet, graduating in the mid-sixties, and went to law school at Harvard. His first career was in law enforcement – he was an Assistant District Attorney in Manhattan. Then he left New York to work on the now famed television show, Hill Street Blues, embarking on what became a terrifically successful career in television and film writing. And then he more or less left television to write serious literary fiction.
In the past few years, Lewis has published a total of six novels. The four that make up the "Meritocracy Quartet" were originally published between 2004 and 2008 – Meritocracy: A Love Story in 2004, The Conference of the Birds in 2005, Theme Song for an Old Show in 2007 and Adam the King in 2008.
Before writing fiction, Lewis won a number of awards including two Emmys, the Writers Guild Award, the Humanitas Prize, the People's Choice Award, and the Image Award of the NAACP, as a writer and producer of Hill Street Blues. His work for television and film includes projects for HBO, Showtime, the BBC, TNT, and many of the major film studios. His last screenplay, before turning full-time to writing fiction, was Paint, set in the New York art world, and is the last unfinished project of the great director Robert Altman.
He lives in Los Angeles, California and Castine, Maine.
The four books in the "Meritocracy Quartet" take place in successive decades and are meant to document and explore what these periods meant to the post war baby boomers. Each novel in the series stands alone, but together, they are a powerful and really striking portrait of the inner and outer lives of the cultural elite of this generation.
Lewis is a wonderful writer. His work is clear, never over wrought and expressive of the emotional lives of his characters. The books all take place in environments Lewis lived in, periods he lived through. It would be all too easy to try to read these novels as romans a clef, but I think they are much more than that. As a true novelist, transforming the lived experience to find its meanings, both for himself and for his readers, Lewis becomes an alchemist of the soul, his words then, taking us to places far beyond. These books are really an impressive accomplishment, and well worth the effort to read all four together, at once, for a deeply rewarding experience.
"Lives are not seamlessly sewn together, but rather forged by coincidence, necessity, and expectation, a fact that Lewis brilliantly conveys. . . . Lewis' memories portray a modern, American life." (San Francisco Book Review)
I really enjoyed talking to Jeff about these books and his work as a writer.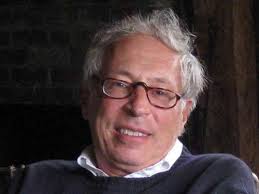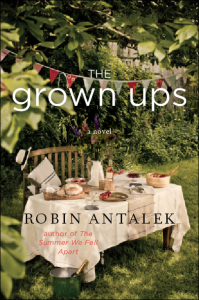 978-0-06-230247-2 – William Morrow – 384 pages –  trade paperback- $14.99 (ebook editions available at lower prices)
I genuinely enjoyed this evocative coming-of-age novel.  I thought it captured the current generation of almost-thirty somethings really beautifully.  It's well written and well structured and very sympathetic on a number of levels for a wide range of readers.
The book starts with the central character in this faceted story, Sam Turner, in the summer he is fifteen, the crucial and in some ways defining moment in his life. Just as he connects with Suzie Epstein, the gorgeous girl next door, his mother abandons his family without warning or explanation. While his older, hard working brother Michael, who is a freshman in college and their attorney father both appear to accept her absence as a matter of course, Sam cannot. He is confused, and more deeply hurt by his mother's departure and struggles to understand how she could simply disappear and leave her family behind.  And at the same time, Suzie's family suddenly moves away as well. This sense of loss is something he will carry with him throughout the rest of the story.
From this opening, the rest of the book covers the years as Sam and his friends (and brother) grow into adulthood. As one might expect, life is complicated, shit happens, good and bad, and life goes on. Author Antalek navigates this territory brilliantly, telling the stories of the key characters in alternating voices.
Suzie has her own family issues, and remains separated from her old friends for many years. Then a chance meeting with Michael reunites her with Sam and her former best friend Bella, whose first love was Sam. The Grown Ups explores the complicated process of growing up in the modern world. And through it all, we come to understand and appreciate the way her characters handle what it means for them to take on the mantle of adulthood. For most of us, it seems this is how growing up really works, accidents mixed with intentions to create being, meaning, and love. This book is a rewarding read, and one I thoroughly enjoyed. And I felt the same way talking to author Antalek about her book. We had a very fun time talking together about the writing of this book, her characters and life in general.
Robin Antalek is also the author of The Summer We Fell Apart (HarperCollins 2010) which was chosen as a Target Breakout Book. Her non-fiction work has been published at The Weeklings, The Nervous Breakdown and was been featured in several collections, including The Beautiful Anthology, Writing off Script: Writers on the Influence of Cinema, and The Weeklings: Revolution #1 Selected Essays 2012-2013. Her short fiction has appeared in 52 Stories, Five Chapters, Sun Dog, The Southeast Review and Literary Mama among others. Robin has received three honorable mentions in Glimmer Train's Family Matters and New Fiction Writer's contests as well as an honorable mention for the Tobias Wolf Fiction Award.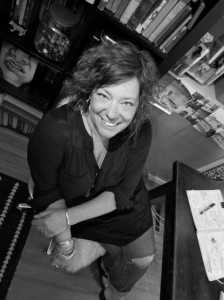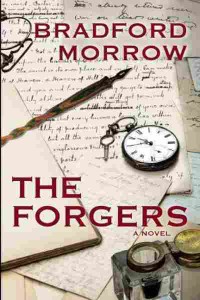 978-0802123213 – Mysterious Press – 258 pages – Hardcover – $24.00 (ebook editions available at lower prices)
Brad Morrow is really an excellent writer, mainly of literary fiction, and as listeners of Writerscast will likely know, I have interviewed him twice before, once for the fine novel, The Diviner's Tale (2011) and again for Publishing Talks about his now 25 year old literary magazine, Conjunctions.
The Forgers is a complex and finely crafted mystery novel. It is pretty clearly Brad's homage to the form, one which I assume he loves, and the writing style demonstrates just how much in command of his craft he is.
I myself am not generally a reader of mysteries and detective novels, though I appreciate a good one. So I am not as familiar with the intricacies of the form as are those who read deeply in this genre. One reviewer I read observed that The Forgers follows the form of one of Agatha Christie's most famous novels. Well it might. As I read the book, the writing style reminded me of early twentieth century English writers. Because its main character is a both a literary forger and a dedicated bibliophile, and much of the book's action takes place in Ireland, it has a decidedly British feel to it.
But it is an American story, and as such a grisly murder that opens the book is at its center. The setting for much of the novel is the farthest reach of Long Island, an isolated area that is perfect for this sort of crime.
The main character is one of those quirky characters that inhabit mysteries and suspense novels. He's very compelling, but he keeps his distance, to say the least. Morrow knows the world of books and collectors, as he is one himself, but I don't think anyone would mistake his main character for an authorial stand in. At least I hope not. The narrator takes us through a tangled web of a story, and while we get to know him, much is left to mystery.
Readers will enjoy the slow, building pace of the novel, and the payoff that comes at the end. It's a fun book to read, and as I said earlier, beautifully written by a masterful writer.
Brad Morrow has written a number of fine novels, teaches at Bard College, founded and still edits the literary journal, Conjunctions, and has won many awards for his work. If you have not read his work before now, you should! And The Forgers would be a good book to start with. Author website here.
It's always a great pleasure to speak with Brad about his work. He's a great conversationalist and very easy to talk to, and I think our discussion about The Forgers will be much enjoyed by listeners.
The Forgers is remarkable. Bradford Morrow is remarkable. The Real Thing, which is rare on this earthly plane.
—Michael Cunningham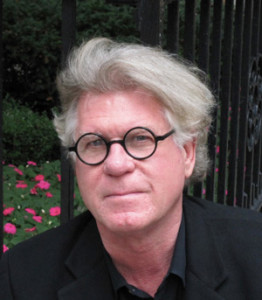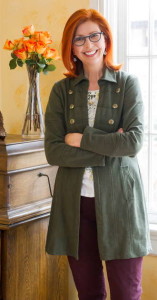 I interviewed Mary Kay about her wonderful novel, Man Alive! in May 2014. This is what I said about it then:
I loved reading this book. It has a great sense of humor, it's complex without being too serious about itself, and a story that grabs you from the beginning and won't let go. Mary Kay Zuravleff is a terrific writer, original and entertaining. And there's a lot going on to keep you thinking throughout. Man Alive! tells a great story. There is a perfect summary of the book on her very active website in case you want to know the story without any risk of spoilers:
All it takes is a quarter to change Owen Lerner's life. When lightning strikes the coin he's feeding into the parking meter, the pediatric psychiatrist survives, except that now he only wants to barbecue. The bolt of lightning that lifts Dr. Lerner into the air sends the entire Lerner clan into free fall, and Man Alive! follows along at that speed, capturing family-on-family pain with devastating humor and a rare generosity. This novel explores how much we are each allowed to change within a family—and without.
This book is a fun read and I recommend it no matter what kind of fiction you like. It's a funny book with a solid heart and great characters. And I am very happy that I recorded Mary Kay reading an excerpt from the book to add to the Authors Voices series. Since last year the book is out in paperback from Picador – 978-1250056054 – $16 (and ebook versions are still available at lower prices). I like the new cover too.
Please listen and enjoy.