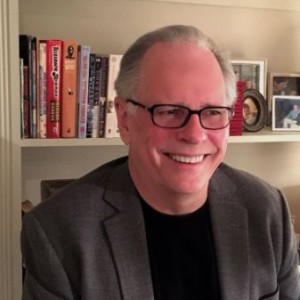 Publishing Talks began as a series of conversations with book industry professionals and others involved in media and technology about the future of publishing, books, and culture. As we continue to experience disruption and change in all media businesses, I've been talking with some of the people involved in our industry about how publishing might evolve as our culture is affected by technology and the larger context of civilization and economics.
I've now expanded the series to include conversations that go beyond the future of publishing. I've talked with editors and publishers who have been innovators and leaders in independent publishing in the past and into the present, and continue to explore the ebb and flow of writing, books, and publishing in all sorts of forms and formats, as change continues to be the one constant we can count on.
Jess Brallier is one of those interesting, experienced innovators in publishing with whom I enjoy talking about all sorts of book related subjects. He's worked in adult trade publishing, but has also had significant success with children's and YA books, has long been involved in digital technologies, and notably was instrumental in the creation of the wildly best selling Diary of a Wimpy Kid by Jeff Kinney. And he is a prolific book writer himself, as well. His vast experience has provided him with a unique perspective about books and publishing, and he is just the kind of person who makes this interview series interesting and fun for me to do.
Here's the more or less "official" biography Jess sent me: Jess M. Brallier currently serves the publishing industry as a media and revenue agnostic consultant to small, mid, and large publishing houses, and a developer of original IP, both print and animated. His career spans th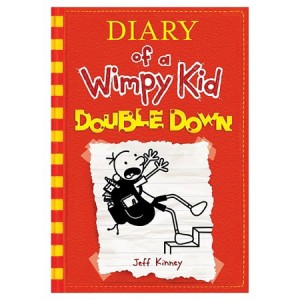 e publishing of books and digital storytelling from brick-and-mortar and the web, to virtual worlds and social media. He had his own children's imprint, Planet Dexter (Penguin) and used the web to establish and launch newly $800M in original IP (Diary of a Wimpy Kid, Big Nate, Poptropica, Galactic Hot Dogs, etc.)
He also worked closely with, and was essential to causing bestsellers for, Norman Mailer, William Manchester, William Least Heat Moon, Herman Wouk, William Shirer, Bailey White, Anne Morrow Lindbergh, and many others. Brallier is a frequent speaker at both digital and book industry conferences, has served on the faculty of university-based publishing programs, and is the author or co-author of over 30 adult and children's books.
I hope you enjoy listening to Jess as much as I did.
And not too long at 41 minutes, in case you were wondering.