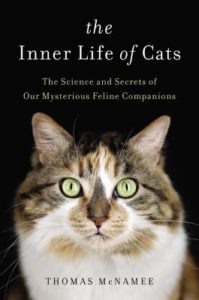 The Inner Life of Cats: The Science and Secrets of Our Mysterious Feline Companions – Thomas McNamee – Hachette Books – Hardcover – 9780316262873 – 288 pages – $27.00 – ebook versions available at lower prices – March 28, 2017
What a fun read! Thomas McNamee's story begins with the story of finding his own cat, Augusta, and that story becomes the framework for a comprehensive understanding of how cats develop both physiologically and psychologically, and of course how their owners do as well.
McNamee recounts the evolution of cats and much more as he tells the story of his own cat's adventures. He talks to all kinds of experts, animals behaviorists, activists and researchers to help his readers understand these strange and different animals who have lived with and among humans for so long. His book is well grounded in every way.
The author has strong opinions about these animals. He is clearly someone who loves cats and wants to improve the way other cat lovers live with and treat their pets. He aims for them to have happier and better relationships with them, and I suspect that reading this book will in fact help make that happen for them.
While I am decidedly not a cat person, Tom McNamee is such a fine writer and storyteller, I found this book impossible to put down. I am guessing true cat loving humans will as well.
McNamee is the author of several successful books, including The Grizzly Bear; Nature First: Keeping Our Wild Places and Wild Creatures Wild; a novel, A Story of Deep Delight; The Return of the Wolf to Yellowstone; Alice Waters and Chez Panisse: The Romantic, Impractical, Often Eccentric, Ultimately Brilliant Making of a Food Revolution; The Man Who Changed the Way We Eat: Craig Claiborne and the American Food Renaissance; and most recently, The Killing of the Wolf Number Ten.
McNamee also  wrote the PBS documentary Alexander Calder, which won a Peabody Award and an Emmy. In 2016, he was awarded a Guggenheim Fellowship to work on The Inner Life of Cats.
​He was a board member and chairman of the Greater Yellowstone Coalition. He has also served as a board member of Rare Conservation and the Center for Urban Education about Sustainable Agriculture. After two decades in New York City, he then lived on a cattle ranch in Montana for eight years. He now lives and writes in San Francisco.
Thomas McNamee's website is here.
"The Inner Life of Cats is filled with shining prose, moments of sheer cat joy–and intimate, careful scientific observation. Thomas McNamee's naturalist's eye, combined with his humor and heart, bring the always wild, yet domesticated cat into delightful, insightful focus."
―Cat Warren, New York Times bestselling author of What the Dog Knows
Talking with Tom about this book was a true pleasure. Full disclosure: I published his excellent book, The Killing of Wolf Number Ten (a great book – it is the story of the return of wolves to Yellowstone National Park).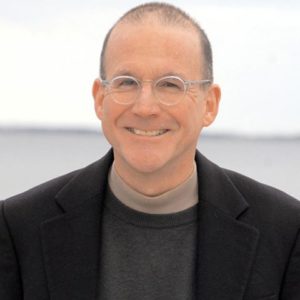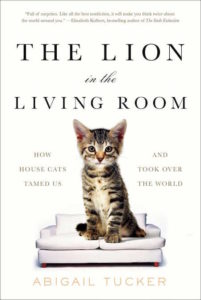 The Lion in the Living Room: How House Cats Tamed Us and Took Over the World – Simon & Schuster – 256 pages – ISBN 9781476738239 – October 2016 – $26.00 (ebook versions available at lower prices)
Let me start off by stating forthrightly that I am not a cat person. I much prefer dogs. But I am intrigued by the fact that so many otherwise rational people are completely irrational about cats. And while I don't love them, I certainly do not hate cats, and am interested in understanding their role in human culture. It's always seemed that the cat's relationship to humans is more complicated than that of the dog, and this thoroughly compelling – and entertaining – book by science writer, Abigail Tucker, certainly makes that clear.
Tucker covers alot of ground with this book, and it will be a fun read not just for those who are besmirched with cat fancy. As the fine science writer she is, Abigail Tucker has taken years of research into animal biology, as well as human and animal behavior, and made a great story out of it all.
If you love cats, this book will help you understand why, and may even teach you how to be a better (and more effective) cat owner. If you are more of a cat tourist, or even if you don't like them at all, you still will want to know more about what makes them tick. After all, these are semi-untamed apex predators living in our homes. That's a pretty interesting notion to consider just by itself.
Tucker shows great humor and personality throughout this book, as she demonstrates that these animals, whose powers we have probably underestimated, have managed (us) to become one of the most dominant species on our planet. That may help all of us understand who these beasts are that live among us.
As Tucker says about the book herself:
It wasn't until recently that I felt ready to cover an animal whose habitat is also my own house. But as soft and fuzzy as domestic cats may initially seem, The Lion in the Living Room presented a major journalistic challenge, since I hoped to simultaneously draw from the two schools of animal-writing: using the strange story of house cats' rise to global dominance as a means to understand humanity's vast environmental influence and — more importantly — as a narrative end unto itself. Rather than snuggling my subjects close, I tried to keep house cats at arm's length, like termites or red-painted rattlers, to be handled with snake hooks and trembling hands — the better to see them for the exquisite conquerors they really are.
Abigail Tucker is a correspondent for Smithsonian magazine, where she has covered a wide range of topics from vampire anthropology to bioluminescent marine life to the archaeology of ancient beer. The Lion in the Living Room is her first book. She now lives in Ridgefield, Connecticut, where she grew up (as I did as well).
Abigail and I had a wide-ranging chat about this book that I hope you will enjoy as much as I did. You can read or listen to an excerpt of the book here at the (very good) Simon & Simon site.