David Wilk interviews Peter Costanzo of Associated Press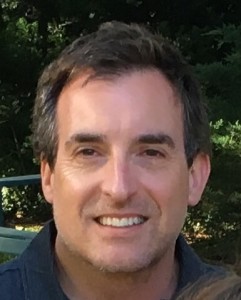 Publishing Talks began as a series of conversations with book industry professionals and others involved in media and technology about the future of publishing, books, and culture. As we continue to experience disruption and change in all media businesses, I've wanted to talk with people involved in our industry about how publishing might evolve as our culture is so influenced by technology, within the larger context of a change across human civilization.
This series has expanded to include conversations that go beyond the future of publishing. I've talked with editors and publishers who have been innovators and leaders in independent publishing in the past and into the present, and will continue to explore the ebb and flow of writing, books, and publishing in all sorts of forms and formats, as change continues to be the one constant we can count on.
Back in 2011 I spoke with my friend Peter Costanzo, who even then was one of the most experienced and knowledgeable digital thinkers in the book industry. Five years later, as digital publishing has evolved and to some extent stabilized, I thought it would be useful to speak to him again to benefit from his perspective as an active participant in this aspect of our industry.
Peter is now the Digital & Archival Publishing Manager for The Associated Press. He is an award-winning book producer who also teaches the "New Media Technology: Formats and Devices" course at NYU.
Peter is also now known for being the person who taught Donald J. Trump (yes that guy) how to use Twitter! This story was widely reported earlier this year, gaining Peter considerable attention and perhaps, notoriety. Here is what the AP said in its story:
Costanzo crossed paths with Trump in 2009 when he was working as online marketing director for the publisher putting out the businessman's book, "Think Like a Champion." Twitter was still in its infancy at the time. But Costanzo saw the 140-character-per-message platform as a new tool that the real estate mogul could use to boost sales and reach a broader audience.

He was given seven minutes to make his pitch to Trump — "Not five minutes, not 10," Constanzo said — in a boardroom at Trump Tower in Manhattan that appeared to be the same one used on Trump's reality television show.

Trump liked what he heard.

"I said, 'Let's call you @RealDonaldTrump — you're the real Donald Trump,'" Costanzo said. "He thought about it for a minute and said, 'I like it. Let's do it.'"
Our talk for this occasion focused on much more serious and meaningful matters, however.
You can follow Peter on Twitter @PeterCostanzo and Writerscast @writerscast.