David Wilk interviews Joanna Penn of The Creative Penn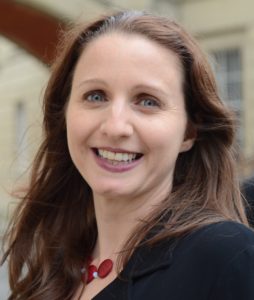 Publishing Talks began as a series of conversations with book industry professionals and others involved in media and technology, mostly talking about the future of publishing, books, and culture. As every media business continues to experience disruption and change, I've been talking with some of the people involved in our industry about how publishing might evolve as it is affected by technology and the larger context of culture and economics.
I've now expanded this interview series to include conversations that go beyond the future of publishing. I've talked with editors and publishers who have been innovators and leaders in independent publishing in the past and into the present, and will continue to explore the ebb and flow of writing, books, and publishing in all sorts of forms and formats, as change continues to be the one constant we can count on.
The rise of self publishing authors is one of the most significant elements of change in the modern publishing landscape. Technology is one element – ebooks and digital short run printing (aka print on demand) give authors access to low cost production and distribution capabilities. The internet as a disseminator of information has helped to democratize publishing skills and knowledge, and generally to drive down the costs of production for books of all kinds. Disruption among traditional publishers has also helped by creating a large pool of experienced freelancers that can provide high level publishing services at reasonable cost.
And crucially, a large group of successful do-it-yourself publishing authors and publishing professionals have become teachers and guides, assisting writers at every level of experience, of every kind of writing,  to themselves learn the ropes of what was once a somewhat esoteric set of skills and knowledge. And because change is such a prominent feature in the modern publishing environment, no author can afford to not be in a continual state of learning. The advisors, consultants and teachers who both know "how to do it" and how to keep learning have become tremendously important resources for a wide range of authors.
One of the best of the brightest of these is UK-based writer Joanna Penn. Her fantastic website, The Creative Penn, has become one of the largest of its kind in the literary world. Joanna is an award-winning, best-selling thriller writer and she writes really good nonfiction books for authors. She is now a publisher too (Curl Up Press), a speaker, and of course, an entrepreneur. She's endlessly energetic, smart, perceptive, and gives consistently great advice. I am a regular reader of her work, and refer to it frequently on the self publishing blog I operate myself.
I could not pass up the opportunity to speak with Joanna about her work as a writer and self publishing guide. It was great fun for me, and I am sure will be for my listeners as well. Even if you never self-publish your work, it is well worth hearing what she has to say. At least for me, the time flew by, and we could easily have talked much longer. Thank you Joanna!