David Wilk interviews Brooke Warner of She Writes Press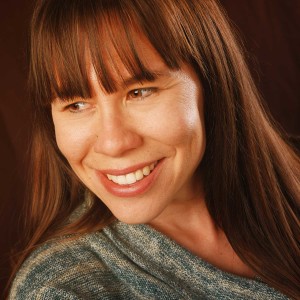 Publishing Talks began as a series of conversations with book industry professionals and others involved in media and technology about the future of publishing, books, and culture. As we continue to experience disruption and change in all media businesses, I've been talking with some of the people involved in our industry about how publishing might evolve as our culture is affected by technology and the larger context of civilization and economics.
I've now expanded the series to include conversations that go beyond the future of publishing. I've talked with editors and publishers who have been innovators and leaders in independent publishing in the past and into the present, and will continue to explore the ebb and flow of writing, books, and publishing in all sorts of forms and formats, as change continues to be the one constant we can count on.
I really enjoy talking to the innovators in our industry who are creating new modes of publishing and opportunities for writers. Brooke Warner and Kamy Wicoff founded She Writes Press in 2012 to provide writers with new publishing opportunities. Kamy operated the online community, She Writes, which was created to connect and serve women writers, both established and aspiring, and Brooke came from independent publishing.
Brooke's first job in publishing was with the renowned North Atlantic Books in Berkeley (founded by Richard Grossinger and Lindy Hough). Subsequently, she was Executive Editor at Seal Press, working there for eight years. Toward the end of her time there, she felt she was witnessing firsthand the contracting publishing environment, where as editor, she was frequently rejecting well-written books, simply because the authors she was working with did not have the kinds of "author platforms" that commercial publishers now virtually require.
Kamy and Brooke envisioned a new kind of publishing company that would enable authors to be invited to publish based on the merit of their writing alone. They wanted to establish a publishing business for women writers that would itself enable the kind of a platform that could launch – and grow – the writing careers of their client authors. In 2014, She Writes Press became part of SparkPoint Studio, LLC., whose CEO is Crystal Patriarche.
She Writes is now a solid publishing partner for authors who might otherwise struggle with self publishing. With a strong editorial effort, traditional book distribution (through Ingram Publisher Services) and an in-house marketing and publicity team (through Patriarche's publicity company, BookSparks) available to SWP authors, She Writes Press has become successful in the emerging category of "hybrid" publishers.
In this interview, where Brooke explains how She Writes works and the problems it is solving for now more than a hundred writers, and talks about the current and future of trade book publishing.
In addition to being publisher of She Writes Press, Brooke is president of Warner Coaching Inc., and author of Green-light Your Book, What's Your Book?, How to Sell Your Memoir, and the co-author of Breaking Ground on Your Memoir. She currently sits on the boards of the Independent Book Publishers Association, the Bay Area Book Festival, and the National Association of Memoir Writers. She blogs actively on Huffington Post Books and SheWrites.com. She lives and works in Berkeley, California.
Length alert – we had a good time talking so this interview runs just over 45 minutes.