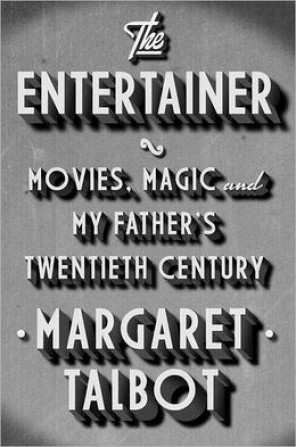 The Entertainer: Movies, Magic and My Father's Twentieth Century – 978-1594631887 – Riverhead Books – Paperback – $18.00 (ebook versions available at lower prices) – published November 5, 2013
Margaret Talbot was the youngest child in the last marriage of actor Lyle Talbot, so when she was growing up in 1950s and 1960s Los Angeles, her father, as a much older man, was a direct link to a much earlier period of American show business.  Lyle was born in Nebraska in 1902, and left his small home town as soon as he could – in 1916 he joined a traveling carnival.  From there he went on to an almost emblematic life, acting in traveling theater groups and  getting to Hollywood just in time for the talkies.  Handsome and debonair, he was a solid actor in some major Warner Brothers pictures with stars like Humphrey Bogart and Carole Lombard.  Later he appeared steadily in B-pictures and has some renown for being the lead in the now famous (but infinitely terrible) Ed Wood made Plan 9 from Outer Space, and as many other former film actors did, he ultimately became a fixture on television, including the recurring role of Joe Randolph on the long-running Adventures of Ozzie and Harriet.
A respected writer for the New Yorker, Margaret Talbot does much more than just telling the story of her father's life.  The Entertainer is a loving biography of Lyle, but it is also a cultural history of modern American show business told from the inside.  And because Talbot is a sharp observer and an experienced journalist – as well as a loving daughter -  she is able to see both her father and the world he lived in and through with both clarity and appreciation.  And she is a really good writer too.
Some relatively few individuals have had the great good fortune to find their way into this part of the culture; whatever their roles, actors, stagehands, directors, camera operators, it was and still is a business, a lifestyle, and a world that was both magical and mundane, real and made up.  For all who were and have been in the film and television industry in whatever roles, the magic is real, and many of them, if not all, could be imagined as the "lucky ones" who get to be a part of the cultural zeitgeist that so many aspire to but never directly experience.  While Lyle Talbot never achieved stardom, he was a deservedly working actor in Hollywood for almost sixty years. Now his daughter has placed him at the center of a story both brilliantly and beautifully told, allowing us to understand the era in which he lived and worked.
I enjoyed this book as a work of cultural history well told, and it was also special for me because my own grandfather, like Lyle Talbot in love with theater and the movies, worked for Warner Brothers from the late 1920s into the early 1950s, and then my father worked in television and film for almost sixty years, so Margaret's experiences as a child of show business were especially resonant for me, and having the opportunity to speak with her was great fun.
The Entertainer amplifies the story of 20th century Hollywood for any of us who still believe in its magic.  Visit the author's website where there is more about the book and her work.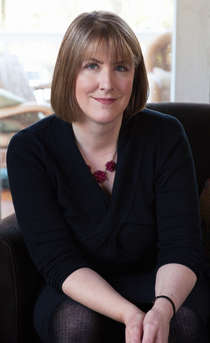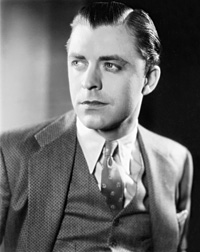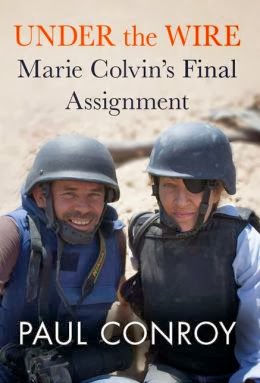 978-1602862364 – Weinstein Books – hardcover – October 8, 2013 – $26.00 (ebook versions available, prices vary depending on retailer)
Marie Colvin was an award-winning journalist who wrote principally for the London Sunday Times for almost thirty years until she was killed covering the siege of Homs in Syria in February, 2012.  She was raised in Oyster Bay (Long Island), NY, graduated from Yale in 1978 who worked for the British newspaper The Sunday Times from 1985 until her death.
Marie was an activist journalist in the best sense of the word, committed to reporting the lives and conditions of the oppressed and especially civilians suffering in wars, armed conflicts and governmental actions.  Her writing was vivid and clear, gripping and very muscular.
Colvin specialized in the Middle East, but also worked in East Timor, Sri Lanka, Chechniya and the Balkans. She was recognized by the British Press awards for her reporting in Chechniya (and an amazing escape from that war zone, also grippingly reported). In East Timor in 1999, she helped save the lives of 1,500 refugees stranded in a United Nations compound that was surrounded by the Indonesian Army after the Timorese chose independence from Indonesia in a referendum.  Colvin and two other journalists refused to leave and forced the UN to stay as well, and eventually the refugees were extracted and taken in by Australia.
In 2001 she became the first Western journalist in years to enter Tamil Tiger rebel territory in northern Sri Lanka. When she returned to the government-controlled area, her group was fired on by Sri Lankan military, and she was wounded by shrapnel, losing the use of an eye.  She famously wrote a 3,500 word dispatch about her adventure while in the hospital in NY for surgery. From that time onward, her black pirate-style eye-patch became  the emblem that represented her irrepressible spirit to all.
John Burns, the veteran New York Times foreign correspondent, called her "one of the most respected and celebrated reporters on Fleet Street…She was, of course, absolutely fearless, though she knew the dangers well."
Alan Philps, a former Telegraph foreign correspondent said: "What she brought to journalism was being a great eyewitness and being incredibly brave. It was a role she settled into and she never saw another form of journalism she wanted to do, but that meant she sacrificed everything for the job."
In 2010 at a London newspaper industry service for fallen British journalists, she gave a moving speech about the work and risks of foreign correspondents: "We always have to ask ourselves whether the level of risk is worth the story. What is bravery, and what is bravado?
"Journalists covering combat shoulder great responsibilities and face difficult choices. Sometimes they pay the ultimate price."
Marie Colvin reported from Libya in the middle of many battle zones during the revolution against Qadaffi, where she worked with photographer Paul Conroy, who became a close friend of Colvin's.  In 2012, the two of them, working for the Sunday Times, made their way into Homs in Syria, where the government was bombarding the local population into submission.
Under the Wire is Conroy's story about his friendship and work with Marie Colvin in Libya and Syria.  Most of the book is a blow by blow account of their time in Homs, where Marie was killed while trying to leave Homs after many days in terrible danger, along with French photographer Remi Ochlik and Conroy was grievously wounded as well.
The book is a vivid and powerful account, not only of the work of the foreign correspondents who went to Syria to document what was going on there, but of the people in the country on the rebel side, who wanted Marie, Paul and other western journalists there to report what was happening.  Acts of bravery, selflessness and heroism abound.
Paul Conroy's story is a gripping and painful celebration of the human spirit, full of bravery and hope and a wonderful memorial to the work and life of Marie Colvin.  It's also a reminder, as the civil war in Syria continues, of how much we need people like Marie to serve as a public conscience in the face of oppression and state sponsored violence.
Marie Colvin's work has been published as On the Front Line: The Collected Journalism of Marie Colvin.   Visit her website to learn more about her life and work, and the Marie Colvin Memorial Fund.  The Colvin family has established a memorial fund in honor of Marie. The fund will direct donations to charitable and educational organizations that reflect Marie's lifelong dedication to humanitarian aid, human rights, journalism and education.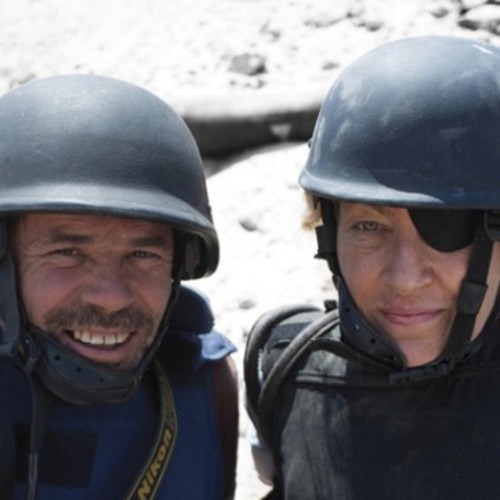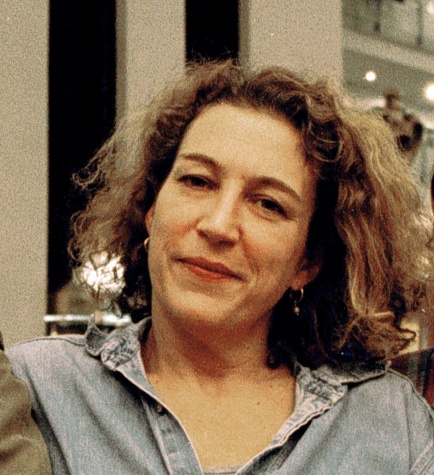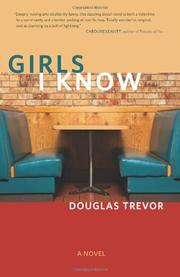 978-0983150534 – Sixoneseven Books – paperback -  May 1, 2013 – $15.95 (ebook versions available at lower prices)
A debut novel set in Boston, Girls I Know has an unusual narrative structure that sometimes feels like a love song to the city of Boston as much as a novel about the protagonist, tortured failed graduate student, Walt Steadman.  Walt is a classic nebbish – dropped out of graduate school writing a thesis on an obscure poetic subject, making his living now as a sperm donor and doing odd jobs.
Walt is painfully obsessive – as a way to channel his feelings of failure and indirection.  He goes to the same small coffee shop for breakfast almost every day, where he befriends the owners and their daughter, Mercedes.  He loves Boston in an obsessive way too.  The real story of the novel begins when Walt is survives a terrible shooting at his favorite restaurant which leaves four people dead, including his friends.
Now he is forced to confront himself and in his recovery, try to find the self he has buried in his self indulgent lifestyle.  The girls he knows are both complicated – the effervescent Ginger Newton, Harvard undergraduate – another obsessive, but a much more active one, she is writing a book called Girls I Know about women and their jobs and the heartbroken and speechless Mercedes, whose parents are now dead.  How he interacts with these two "girls" on his path to self discovery and redemption are what this book is really about.
I liked this book much more than I initially thought I would (coming of age stories are not usually my forte as a reader).  Trevor is a very good storyteller, and his characters are all interesting and well drawn. And his Boston comes to life throughout the book.  Trevor knows his way around characters and places and his writing is strong.  His collection of short fiction, The Thin Tear In The Fabric Of Space, won the Iowa Short Fiction award in 2005.  Author website here.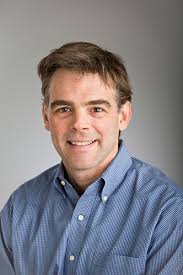 Kudos to this independent publisher, Sixoneseven, for doing an excellent production job and a serious effort to market and promote a very good book.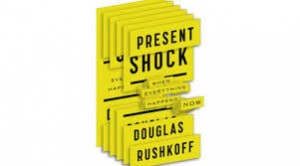 978-1591844761 – Current – Hardcover – $26.95 (ebook versions available at lower prices, and paperback edition due February 2014)
"If the end of the twentieth century can be characterized by futurism, the twenty-first can be defined by presentism."
As it happens, I started this Writerscast project as an antidote to my own sense of what Douglas Rushkoff calls Present Shock, which is about how time, technology, attention, human intelligence, culture, meaning, advertising, commerce and belief systems that mark 21st century modern life have changed the way we experience our lives.  This is an important book that having read and thought about, I can highly recommend.
What is ironic is that all of the things about our time that Rushkoff talks about in Present Shock, our feeling of being too busy and overwhelmed with input, our inability to filter out what does not matter to us and to focus on what does matter most are all the reasons why so many people I know will end up not reading this book at all.  In fact the author felt those same issues during the writing of the book, and had to devise a plan and method that allowed him to concentrate on getting the work done.
You are not alone if you are feeling the need to make some space for yourself.  It took me much longer to read this book than it would have some years ago.  And it took me much longer to find the space in my life to write this short piece and post it than I am comfortable with.  Technology in communication has enabled tremendous gains for many of us, while at the same time enslaving us to our devices.
Rushkoff brilliantly describes what has happened to us – the end of narrative, changes in the way we perceive and operate in time, what he calls digiphrenia – mental chaos provoked by digital experience – our need to escape the present, and our inability to filter information and sensory input.  We instinctively know what he is talking about because we experience it ourselves every day.
But most of the time, most of us believe all of these concerns are personal and individual – how do I learn how to cope with the modern world?  I think Rushkoff's point in this book is that these are not individual problems, they are structural, and we need to start thinking about ways we can alter the course of our culture, to take control of technology, to act rather than be acted upon.  In that way, this is an inspiring book, which I hope will lead to change in thinking and behavior.
I interviewed Doug about one of his earlier books, Program or Be Programmed.  He is a terrific talker as well as writer and I am sure you will enjoy listening to our conversation.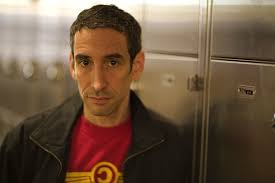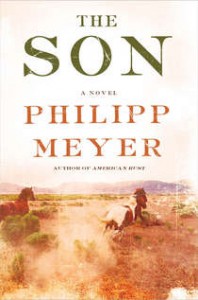 978-0062120397 – Ecco Press – Hardcover – $27.99 (ebook editions available at lower prices)
It is wonderful these days to come across a novel with big ambitions.  It is even better to come across one that succeeds so brilliantly as The Son, which is only the second novel by Philipp Meyer.  His first book, American Rust, was published in 2009.
The Son is rooted in Texas, which gives Meyer the chance to be epic, as the place itself, so large and so much a part of the romantic history of the American West, enables story telling on a grand scale.  There are three generations of stories in the novel, told in three separate voices, all of members of the same family, living out the story of European America.  It's a terrific story, complicated and sometimes challenging to keep straight whose voice you are hearing, which period you are in, but I was hooked from the outset of the book and could not put it down.  Admittedly, I am a sucker for stories that show American Indians as real people, not as stick figures, and which admit (and celebrate) the complexity of human beings rather than trying to judge them from the perspective of the present.
Meyer is a terrific writer throughout. To be this good so early in his career may put alot of pressure on him going forward.  It is difficult for any writer to continually come up with great stories and tell them well.  Talking to Meyer here about his work, and about how he came to write The Son, I gained a good deal of respect for this writer and his literary vision.  The next book I am reading this summer is American Rust and I am going to be looking forward to Meyer's next book, which I hope to be reading in the not too distant future.  Philipp Meyer is the real deal, a great writer telling stories of America that help is define who we are in this late era of the American Empire.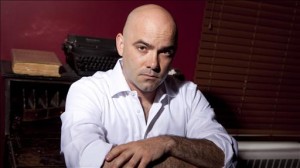 *Note to listeners – Meyer and I had an unusually long conversation, this interview runs a bit more than 42 minutes, I hope well worth your while to hear all the way through.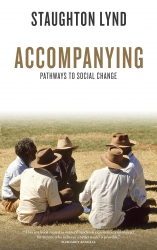 978-1-60486-666-7 – PM Press – Paperback – $14.95 (ebook versions available at lower prices)
For me and for many others who came of age politically in the mid-to-late sixties, Staughton Lynd was an early and important figure.  He had been a Quaker and war resister, Civil Rights Movement participant, was cogent and critical about social structures and an early leader in the anti-Vietnam War movement.  He taught at Yale, but left academia, earned a law degree, and with his similarly activist partner and wife Alice Lynd, moved to Youngstown, Ohio and became active in the effort to save the steel mills there.  While that effort did not succeed, the Lynds have remained in Ohio for over 30 years working at a grass roots level in the labor movement, as well as with imates of Ohio prisons and with others across the country.
Accompanying is a short book, but extremely focused and coherent.  Lynd contrasts the hierarchical "organizing" efforts of the sixties civil rights and antiwar movements with the concept of "accompaniment" first articulated by Archbishop Oscar Romero of El Salvador, wherein organizers listen to their colleagues rather than instructing them.  Lynd then applies this distinction between organizing and accompaniment to the social movements in which he has been a participant for the past fifty years, which include the labor movement, civil rights, antiwar organizing, prisoner insurgencies, and the Occupy movement of the past few years. Alice Lynd, who has been his partner in all these efforts, adds her experience as a draft counselor during the Vietnam War era and now as an advocate for prisoners in maximum-security facilities.
The Lynds together bring an incredible range of experience, dedication and commitment to the human spirit and to the kind of social change that so many have wished for and demanded for so long.  I was struck by how their description of accompaniment resonates so well with the principles of cooperation and listening espoused by so many who have grown up in the Internet era.  It's crucial to connect these ideas to political and economic analysis and to questioning the organizing principles of our society.  Anyone interested in social change in the modern world should read this book and attend to its simple and powerful precepts.  Here's a great piece by Lynd speaking at the IWW Centenary in 2005, a website with more information about his work, and the publisher page for Lynd and his books (recommend buying directly from the publisher, PM Press, to support its work).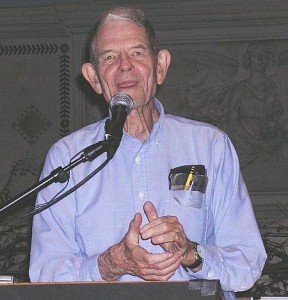 I am honored to have been able to have this conversation with this ever intelligent, dedicated, and coherent activist and writer.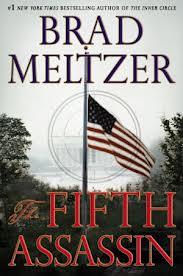 978-0446553971 – Grand Central Publishing – Hardcover – $27.99 (ebook versions available at lower prices, paperback edition due out in August 2013).
Brad Meltzer is an incredibly active writer, author of myriad best sellers in both fiction and nonfiction, creator of television shows, host of History Channel's excellent show Decoded – which is fun, compelling and full of amazing historical detail.  He's also a comics fan and author of many critically-acclaimed comic books, including a nice run of Green Arrow stories, Identity Crisis and Justice League of America, for which he won the important Eisner Award.  Sometimes one wonders if he ever sleeps.
Brad quite evidently has a voracious appetite for history, and especially for the kind of stories in history that fascinate so many of us.  And as an unstoppable researcher, he gets into places that most of us simply never have the time or the chutzpah to find.  What makes his fiction so compelling is that Meltzer is able to combine his passion for history with great storytelling and a clean, brisk writing style that propels his stories forward.  And he does write characters we can relate to and enjoy as well, so there's another reason to find and read his books.
The Fifth Assassin is a sequel to the earlier, and very successful The Inner Circle,a book I am sorry to say I have not read.  That book introduced the Culper Ring, an informal organization founded by George Washington to defend the presidency of the United States.  Each of these two books (and the next book, which will complete the trilogy these books have begun) can be read on its own.  Being new to the story did not pose any problems for me in reading and enjoying The Fifth Assassin, though I am  sure I would have enjoyed it more if I had read the first book first.  Many of the characters in the new book were introduced in the first – and of course some of them are killed off in the second book, as there are other secret organizations out there, dedicated to much darker aims the Culper Ring must fight.
It does help that I am familiar with and enjoy the Decoded series (disclosure – I work with History Channel on book projects, one of which is a book based on Decoded that will be published by Workman in Fall 2013).  The Fifth Assassin is linked to a number of historical mysteries covered in the Decoded's two seasons on History.  This novel has a pretty complicated plot, the details of which I will leave for readers to discover for themselves.  There have been four presidential assassinations before now – Abraham Lincoln, James A. Garfield, William McKinley, and John F. Kennedy.  What if there was a secret organization whose members were responsible for all of these murders?  And what if there was a present day plot to add another president to the list of the dead?  And what if the plot is being acted out by mysterious players whose aims are difficult to fathom and therefore difficult to stop?
Beecher White is Meltzer's hero, and an unlikely one at that.  I think he enjoyed creating a sympathetic hero who does not have any special powers other than his knowledge of history and ability to think – and act when needed, which of course any hero must do.
This is a wonderfully fun book which I enjoyed a great deal.  Meltzer is incredibly skilled at plot creation and keeping his story moving organically, so we don't feel manipulated or ever question the motivations or actions of his characters, i.e., we do not feel the hand of the plot maker at work, which is a terrific skill I greatly appreciate in a time when so many storytellers struggle to give their stories the kind of credibility and natural narrative movement that Meltzer seems to find so effortless to accomplish.
I'd recommend reading The Fifth Assassin, and then listening to this discussion about the book.  I think it will add to the experience for readers.  Brad Meltzer's website is here and it's worth a visit.  If you get a chance to hear him read from or talk about his work in person, it's worth the effort to see him.  And Decoded, the television show, is in reruns on History's H2 – if you have not seen them, take a look, there are some fun, thoughtful and compelling episodes.  Brad Meltzer is a terrific writer, and great fun to to speak with, it's a pleasure to have had the opportunity to talk to him about this book.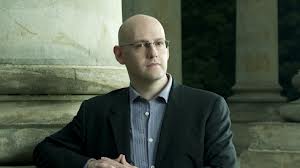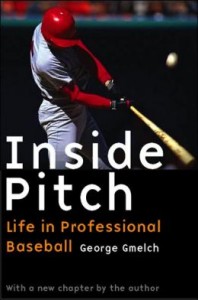 978-0803271289 – University of Nebraska Press Bison Books – paperback – $16 (no ebook edition available!)
Given my longstanding interest in baseball and an early background in anthropology, it's kind of surprising to me that I missed knowing about the work of George Gmelch until very recently.
I ran across George's books in some random searching having to do with baseball, and happily was able to get an introduction to him through my anthropologist brother.  When he was young, George was a baseball player, and a pretty good one.  Like so many others, he played for several years in the lower minor leagues, but never made it to the Major Leagues.  It's possible he quit too early, but it's also likely that he made the right choice to quit baseball and go back to school (and got his Ph.D. at UC Santa Barbara) and then became an accomplished cultural anthropologist, studying tourism, sport cultures, and migration. He has worked among and written about Irish Travellers, English Gypsies, return migrants in Ireland and Newfoundland, commercial fishermen, Alaska natives, and Caribbean villagers and tourism workers, and has taught at several universities.
Given his training as an anthropologist and his unusual background as a minor league baseball player, it made sense that he could study baseball players, perhaps in ways that non-players could never manage.  So some 30 years after his playing days ended, George arranged with friends still in the game to spend time with major and minor league players as an observer.  Over the course of five years, he interviewed more than 100 players, coaches and managers, and got to experience and document the inner workings and social milieu of modern day baseball as it is lived by its participants.
Inside Pitch: Life in Professional Baseball is nothing like a typical anthropological ethnography.  There's a great deal of George's personal story throughout, and it's neither dry nor academic.  But the observational techniques and abilities of the trained anthropologist are brought to bear, as George ruminates on the differences between modern players and those of his own era.
It's unusual for us to get an insider's view of the game that gets past the public relations walls that the institution and all its participants have build around it to protect the image of the game.  Minor league players, though rarely interested in George's own experience as a player, were always willing to tell him about their experiences, and even normally wary major leaguers were willing to talk to him once he explained that he was a former player doing anthropology, not a reporter looking for an angle.
So if you love baseball, Inside Pitch is a terrific read, and will enrich your understanding of what it is really like to play professional baseball.  I was especially taken with the writing about and the interviews with players that illustrated the psychological struggles that players go through.  I recently read the excellent RA Dickey memoir, Wherever I Wind Up: My Quest for Truth, Authenticity, and the Perfect Knuckleball, which is a terrific complement to Inside Pitch, as so much of Dickey's story is about how he managed to conquer his personal demons and harness his inner being to finally become a successful pitcher after years of struggle.  Gmelch both give us many quotes of players talking about their mental struggles and writes about these issues perceptively.
Baseball is generally considered a cerebral game because of its complexity and pace.  That, and the fact that there are so many games in a very long season, create a very challenging emotional and psychological environment for players.   We rarely, if ever, get to see close up what that can mean for them.  And because the vast majority of players who play in the minor leagues never make it to the majors or only get there for a brief time, reading about their struggles can change the way you think about the players who do get to the majors and stay there for any length of time.  They really do have to be special, lucky and to have developed a solid psyche in order to be able to survive and thrive in such a difficult and fraught environment.
George Gmelch has written eleven books and now teaches at the University of San Francisco, where he co-directs the anthropology program. I've now got an earlier book of his, In the Ballpark: The Working Lives of Baseball People on my reading list as well.  Talking to him about his experiences as a player, anthropologist and writer was a terrific pleasure for me.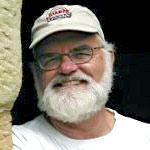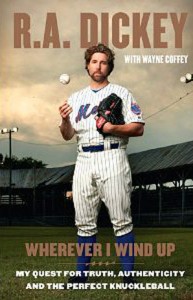 Alert to listeners: we had such a good conversation that I lost track of time, and this is a longer than average podcast at 54 minutes.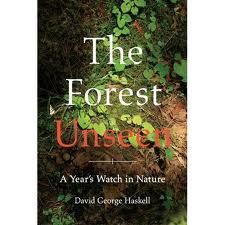 9780143122944 – Penguin – paperback – $16.00 (ebook versions available, hardcover also)
Most of us are not very good at seeing the details in the world that surrounds us.  We're in a hurry, we're overloaded with information, and we don't really have the patience for the kind of looking that it takes to absorb and think about that kind of information.
The brilliant geographer, Carl Ortwin Sauer observed this about naturalists:
"Much of what [they] identify and compare lies outside of quantitative analysis. Species are not recognized by measurements but by the judgment of those well experienced in their significant differences. An innate aptitude to register on differences and similarities is joined to a ready curiosity and reflection on the meaning of likeness and unlikeness. There is, I am confident, such a thing as the "morphologic eye," a spontaneous and critical attention to form and pattern. Every good naturalist has it…"
This is a fairly apt description of the work that naturalist David George Haskell undertook before writing The Forest Unseen: A Year's Watch in Nature.  And what a beautiful book it is!
Haskell is a biologist at the University of the South in Sewanee, Tennessee.  He located a small piece of old growth forest nearby (old growth forest typically still exists in relatively tiny pockets in places where the terrain was too difficult for loggers to get into).  With a certain nod to Buddhism, Haskell found a one meter by one meter square piece of forest he termed his mandala, and committed to spending a full year in close observation of this tiny sampling of an original and relatively undisturbed ecosystem.
Over the course of that year, he intrepidly sat and watched, and sometimes closely examined with a magnifying glass, what happened in his square meter of land.  Each time he visited what ultimately became his meditation place, he recorded what he saw, and then researched and wrote about what had happened during that day.  Of course this sounds mundane and almost plodding.  And in lesser hands, this would just be a perhaps valiant exercise in close observation,.  But it's in the writing and the meditative exploration that Haskell was able to transform his seen experience into magical prose explorations of nature and what it means to us.
Finding a tick on him leads to a discourse on the life cycle of the tick that is worth re-reading several times.  Hearing a chickadee in winter leads him to write about the amazing ways that these little birds survive the winter.  Finding a golf ball in his sacred space (this may be a piece of wilderness but it's boundaries by a nearby golf course) provides Haskell with the opportunity to explore the meaning of what is the definition of "natural" and the relationship of humans to nature.
David Haskell writes beautifully about nature, but as well, writes brilliantly about the ideas that closely examining the natural world inspire in an intelligent and perceptive human being.  You can read this beautiful book simply to learn a great deal about a wide range of creatures and plants that we often take for granted, how an ecosystem works across time and changing seasons, and how in fact any of us could learn more by close observation.  You can also read this book simply for the sheer beauty of the writing, and the brilliance of its descriptive passages.  Haskell has extended beyond scientific or nature writing with a poetic and spiritual grace and the power of contemplative thought to create something very special and uniquely his own.
This is a book I have been buying frequently to give to friends and family (I am related to two active biologists), and recommend to everyone as one of my favorites.  It was a great pleasure to talk to David Haskell about his work.  I've been enjoying reading his blog, called Ramble, now on a regular basis, it's a wonderful journey for anyone interested in the natural world and how to see it clearly.
Haskell holds degrees from the University of Oxford  (B.A. in Zoology) and from Cornell University (Ph.D. in Ecology and Evolutionary Biology). He is Professor of Biology at the University of the South, where he has served both as Chair of Biology and as an Environmental Fellow with the Associated Colleges of the South. He is a Fellow of the American Council of Learned Societies and was granted Elective Membership in the American Ornithologists' Union in recognition of "significant contributions to ornithology." He served on the board of the South Cumberland Regional Land Trust, where he initiated and led the campaign to purchase and protect a portion of Shakerag Hollow, where the The Forest Unseen is set, a forest that E. O. Wilson has called a "cathedral of nature."  David Haskell lives in Sewanee, Tennessee, where he and his wife, Sarah Vance, run a micro-farm (with goat milk soaps available for purchase at Cudzoo Farm's pretty cool website).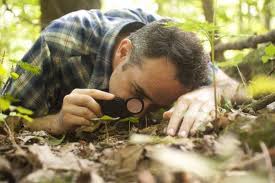 Note to listeners – I read this book in its lovely Viking hardcover edition, this interview is being posted in February, 2012; as of the end of March 2012, the paperback edition will be available.  The cover here is of the hardcover edition.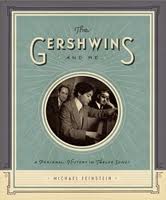 978-1451645309 – Simon & Schuster – Hardcover -  $45 (ebook editions available at lower prices)
Michael Feinstein is doubtless the most active supporter and proponent of the Great American Songbook we have.  Aside from his own inspiring performances, he is an incredible impresario of the music he loves and that he loves to share.  His "Michael Feinstein's American Songbook" show is on PBS (and past seasons are available on DVD).  He performs more than 200 times a year, and records regularly.
Michael has been nominated for five Grammys, most recently in 2009 for The Sinatra Project and his TV special, Michael Feinstein – The Sinatra Legacy, is currently airing on PBS.
He is also the founder of the Feinstein Initiative, that preserves and promotes the Great American Songbook, and serves as Artistic Director of the Palladium Center for the Performing Arts, a $170 million, three-theatre venue in Carmel, Indiana, which opened in January 2011. The theater is home to an annual international Great American Arts festival, diverse live programming and a museum for his rare memorabilia and manuscripts. Starting in 2010, he became the director of the Jazz and Popular Song Series at New York's Jazz at Lincoln Center. In 2013, he will replace the late Marvin Hamlisch as the lead conductor of the Pasadena Pops.
His many other credits include scoring the original music for the film Get Bruce and performing on the hits television series "Better With You," "Caroline in the City," "Melrose Place," "Coach," "Cybill" and "7th Heaven."
Feinstein was born in Columbus, Ohio, where he started playing piano by ear as a 5-year-old. After graduating from high school, he worked in local piano bars for two years, and then moved to Los Angeles when he was 20. The widow of legendary concert pianist-actor Oscar Levant introduced him to Ira Gershwin in July 1977. Feinstein became Gershwin's assistant for six years, deeply influencing his life and setting him on the path that has become his life as a singer, songwriter and promoter of music.
In The Gershwins and Me, Feinstein tells a personal story in which each of the twelve chapters highlights one of the Gershwin classic songs, using them to tell the story of the Gershwin brothers and their family, illuminating their music and incredible creativity, and telling memorable personal stories throughout. In this unusual narrative, Feinstein tells a moving chronicle of his own life with the Gershwins and his vision of how their music inculcates so much of modern American life.  It's a wonderful, personal and special book that I very much enjoyed discussing with author Michael Feinstein, whose amazing website demonstrates the incredible breadth of his work in music.