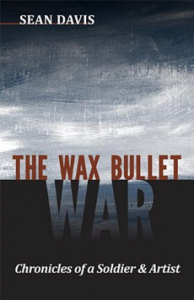 The Wax Bullet War: Chronicles of a Soldier & Artist – 978-1932010701 – paperback – Ooligan Press – $16.95 (ebook version available at lower prices)
Sean Davis grew up in Oregon, joined the Army after high school, went to art school for awhile, had an unsuccessful relationship with an attractive woman, and was working at an unsatisfactory job as a highway worker on September 11, 2001. The next day he walked into the Oregon National Guard recruiting office and re-enlisted, on the working assumption that he would be contributing to the greater good and giving himself a sense of direction and meaning. He had no idea he would soon end up on active duty in Iraq on the front lines of the war trying to figure out how to be a sensitive warrior in a strange country.
Davis is a talented writer and exceptional memoirist with a keen eye for details and a wry sense of humor. In Iraq he lost his best friend in an ambush and was himself critically wounded. He returns home after a lengthy period of recovery to deal with the aftermath of his experiences and suffers through what we now know is so common for the veterans of our seemingly endless recent wars, alcohol and drug dependency and a minimally helpful support system. Somehow, Davis managed to rediscover the interior place where his art comes from and was able to rebuild his life. He now has a family, an advanced degree, is actively an artist and a writer, and has created a nonprofit organization (A Rock or Something Productions: "veterans getting veterans into the arts") to connect other veterans to the healing power of the arts.
Davis recounts the seeming insanity of daily life in the war zone with humor and clarity, and clearly cares deeply about the civilians he encountered in Iraq as well as the men and women with whom he served.  As an example, the wax bullets in the title were what was used in training exercises in Kuwait prior to active deployment – to save money. Evidently it escaped the thinking of military planners that in the plus 100 degree temperature there, the bullets would melt, fouling the soldiers' guns, wasting time and endangering their lives. This is not the only example of how things go wrong for US soldiers and the Iraqi people in the midst of the war, which Davis describes with a soldier's sense of black humor.
His description of what happened to him after he returned home is terrifying and powerful. When he does rediscover himself, we are right there with him, joined with his indomitable spirit to become someone better, someone who can be alive and present and fully engaged in the beingness of humanity.
The Wax Bullet War is a beautiful book, incredibly moving and compelling. I'd recommend adding it to the short list of great books about war and specifically about the real experiences of soldiers who fight and then must live their lives in time of peace.  Put aside some quiet time to read it and let it sink in.  Sean Davis website. Publisher Ooligan Press website.
Sean Davis bio: Sean Davis is an artist, writer, and returning veteran of the Iraq War. He earned a bachelor's degree in English from Portland State University and an MFA in Writing from Pacific University. His previous work includes the novel Motivation and Toleration, published under the name Ian Avi, as well as contributions to the Portland Mercury, Nailed Magazine, and Split Infinitive. He has appeared on 60 Minutes and is one of the cofounders of Hubris Press in Portland, where he lives with his wife and daughters.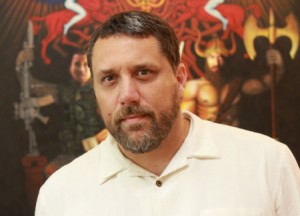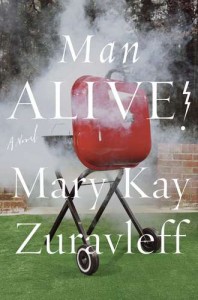 Man Alive! (a novel) – 978-0374202316 – Hardcover – Farrar, Straus & Giroux -  $25.00 – eBook versions available (and paperback to be published October, 2014)
I loved reading this book. It has a great sense of humor, it's complex without being too serious about itself, and a story that grabs you from the beginning and won't let go. Mary Kay Zuravleff is a terrific writer, original and entertaining. And there's a lot going on to keep you thinking throughout. Man Alive! tells a great story. Rather then me bending myself into a pretzel to tell you about it without giving away too much, here's the author's own short summary (from her terrific website – just like her writing, a busy and interesting place to visit):
The one-paragraph version, no spoilers:
All it takes is a quarter to change Owen Lerner's life. When lightning strikes the coin he's feeding into the parking meter, the pediatric psychiatrist survives, except that now he only wants to barbecue. The bolt of lightning that lifts Dr. Lerner into the air sends the entire Lerner clan into free fall, and Man Alive! follows along at that speed, capturing family-on-family pain with devastating humor and a rare generosity. This novel explores how much we are each allowed to change within a family—and without.
I'm late getting this interview posted. I talked to Mary Kay shortly after Man Alive! was published in late 2013. I wish I had known about her work before, but at least now I know I have two more books of hers to read.  And I am looking forward to her next book.  It's not often you can have this much fun with a novel. Talking with her about this novel, as well as how she works as writer, was a distinct pleasure, and very entertaining. She is as fun to talk to as it is to read her work. Alice McDermott called her writing "exuberant." I can't think of a better word myself.
Mary Kay's previous novels were The Bowl Is Already Broken and The Frequency of Souls. She received the American Academy's Rosenthal Award and the James Jones First Novel Award, and was nominated for the Women's Prize for Fiction. She lives in Washington, D.C., with her husband and two children. Mary Kay serves on the board of the PEN/Faulkner Foundation and is a cofounder of the D.C. Women Writers Group.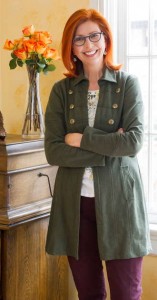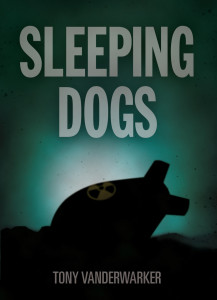 Sleeping Dogs: A Novel – 978-1940857039 – Paperback – AuthorPress Publishing – $16.95 (ebook versions available at lower prices)
Tony Vanderwarker had a successful career in advertising before he decided to write fiction. I think advertising is an interesting training ground for a novelist, since in so many ways, advertising is about telling stories that are powerful and compelling and of course get across their emotional content very efficiently. Everyone seems to want to be a writer these days, and I think there are a lot of really good books being written and published by late blooming authors, who had successful careers in one field or another, but who always really wanted to write. And doubtless there are more than a few that are not so great.
Tony Vanderwarker has a great story to tell – not just in his novel, Sleeping Dogs, but in how this book came to be written. And he's written another book about the writing of Sleeping Dogs called Writing with the Master (Lyons Press). Tony was lucky enough to have met John Grisham, who was a neighbor, when their sons played youth football together. They struck up a friendship, though Tony never talked about his own writing with his world famous author friend, until one day he did, and Grisham offered him the incredible gift of his mentorship and working assistance with the writing of Tony's novel. Vanderwarker gives full credit to Grisham for teaching him how to be a real novelist, no small feat for anyone.
In Sleeping Dogs, Vanderwarker tells a terrific story based on the fact that there are at least eleven known Cold War era nuclear warheads scattered around the U.S. from various accidents and crashes from the period when America kept a fleet of B-52s constantly aloft to defend against a Soviet attack. In a non-stop action packed story, Howie Collyer, who has been obsessed with danger posed by the lost nuclear weapons, comes across an old B-52 pilot who can verify the location of one of the bombs.
Unbeknownst to Collyer, he is being tracked by a sophisticated terrorist cell whose aim is the locate the bomb and use it for their own gruesome purposes. And he is also being pursued by a secret unit of the Pentagon whose job is to quash any information about the lost nuclear weapons. Collyer gets help along the way from a nursing home nurse and a buddy in the CIA, but his family is at risk and so is he at every turn, after he kidnaps the old pilot to try to uncover the location of the bomb he thinks is closest to and therefore most dangerous to the safety of the U.S. east coast.
It's one of those books you don't want to put down, not just because the story is gripping and the twists and turns exciting, but the characters in this book are believable and sympathetic, and it's easy to root for them to win against all the different bad guys they are faced with.
With a book like this, I prefer to not give away too much of the story when talking to the author, so readers can enjoy the discovery of the story and characters for themselves, and in this case, because Vanderwarker's backstory is so interesting, it was easy to spend most of our time talking about the writing of the book and how it was for him to work with the well known Grisham. This should be a good conversation for anyone interested in the writing process and what it takes to tell a great story. Tony Vanderwarker is a fine storyteller and writer, Sleeping Dogs a novel I can heartily recommend.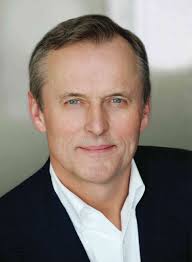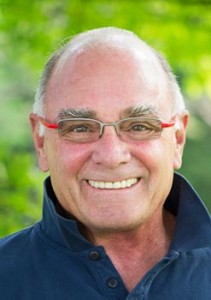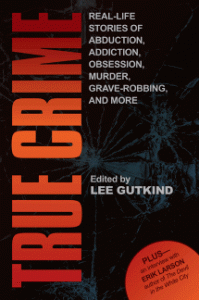 True Crime: Real-Life Stories of Abduction, Addiction, Obsession, Murder, Grave-Robbing and More – 978-1-937163-14-3 – paperback – InFACT Books – $15.95 (ebook versions available at lower prices)
Lee Gutkind is a long time writer and teacher of writing. He is the author or editor of more than 25 books and is also the founder and editor of Creative Nonfiction, a literary magazine that publishes narrative nonfiction exclusively. In many ways, he is a central figure in the growing category of creative nonfiction, a category of writing that has become significant only in the past thirty years.
True Crime is a collection, mostly but not all first person narratives of some very scary stuff. I think true crime writing can be much more disturbing than even the scariest fiction stories, mainly because we know these stories are true, and that the suffering we are reading about was experienced by real people. At the same time, what makes these experiences meaningful to us is the writers' ability to transform direct experience into compelling narrative. They've still got to tell a great story or else the experiences they write about, regardless of their factual existence, will not have truly deep or meaningful impact on readers.
While this sometimes painful to read book is not what I usually am drawn to read, since my goal with Writerscast has always been to broaden my reading, with Lee Gutkind's True Crime, I have certainly succeeded in going beyond my regular literary consumption. This is a powerful collection of narratives, almost all of which really do achieve the status of literary works, by virtue of their success in the transformation of direct experience into story telling. There is some excellent writing here, and stories well worth reading.
If I had to pick a favorite, it would be Girl Fighting, by Laurie Lynn Drummond, a former Louisiana police officer who is now (a very good) writer. Perhaps the most powerful and emotionally wrenching piece for me is Gabrielle Giffords Shooting: A Fatal Chain of Events Unfolds, a retelling that made me cry; perhaps the most painful and thought provoking is Spectacle: The Lynching of Claude Neal, but there are many others that moved me, and there were no stories I did not find interesting to read.
I can recommend this book to anyone interested in contemporary American writing.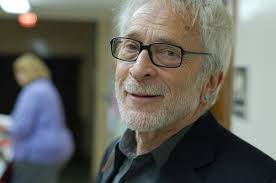 Don't mistake this book for journalism, recounting of violent crimes to entertain. This book is about the nature of violence and the varieties of human behavior we experience but sometimes do not understand.
Received a few days after I posted this interview: Open Road Media is pleased to announce the ebook publication of six classic works by Lee Gutkind, hailed by Vanity Fair as "the godfather behind creative nonfiction," available on March 11, 2014.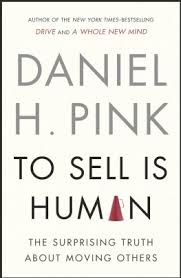 To Sell Is Human: The Surprising Truth About Moving Others – 978-1594631900 – Riverhead Books – paperback – $16 – ebook versions available at lower prices.
Daniel Pink is a terrific writer and in addition, he is extremely cogent in his thinking and presentation of ideas. The result is that his writing is very persuasive. I have long thought that selling is something that most of us do in one form or another on many occasions. Selling in that day to day sense, is about persuasion. Some of us are better at it than others, but it's part of the fabric of human relationships. So I was very excited to discover this book and having read it, am now a big fan of Daniel Pink's thinking on this subject.
Pink spent a lot of time and energy studying how the new American labor force works. In To Sell is Human he shows clearly that in today's connected world, with selling defined as *moving* or *persuading* others – customers or colleagues, those you work for and those who work for you – all of us are ultimately involved in a form of selling.
As Pink himself puts it: "Whether we're employees pitching colleagues on a new idea, entrepreneurs enticing funders to invest, or parents and teachers cajoling children to study, we spend our days trying to move others."
Pink brings this home by drawing on social science but his insights are what makes this book special. The old rules of selling don't apply anymore, and he tells us what we need to do in order to be successful in the modern world of collaboration and constant change.
Pink presents six successors to the elevator pitch, three rules for understanding others, five frames that can help us be more persuasive then ever, and more. This books is both visionary and practical, and really may change the way you think and therefore how you act in both work and personal social situations.
Dan Pink is a prolific author and motivational speaker. Dan's first book, Free Agent Nation: The Future of Working for Yourself, was a Washington Post bestseller. He also wrote The Adventures of Johnny Bunko: The Last Career Guide You'll Ever Need (the first American business book done in manga form). A Whole New Mind: Why Right-Brainers Will Rule the Future and another excellent book, Drive: The Surprising Truth About What Motivates Us. In total, this is a very impressive body of work. And as you can readily imagine, he is a great conversationalist and therefore we had a terrifically interesting conversation.  A visit to his website is highly recommended.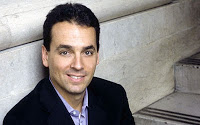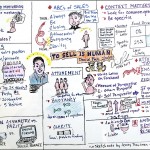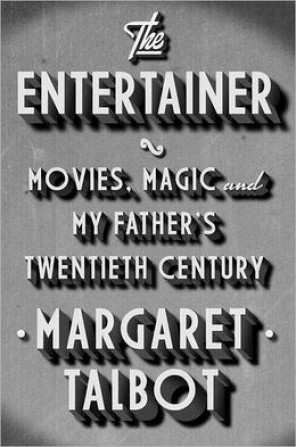 The Entertainer: Movies, Magic and My Father's Twentieth Century – 978-1594631887 – Riverhead Books – Paperback – $18.00 (ebook versions available at lower prices) – published November 5, 2013
Margaret Talbot was the youngest child in the last marriage of actor Lyle Talbot, so when she was growing up in 1950s and 1960s Los Angeles, her father, as a much older man, was a direct link to a much earlier period of American show business.  Lyle was born in Nebraska in 1902, and left his small home town as soon as he could – in 1916 he joined a traveling carnival.  From there he went on to an almost emblematic life, acting in traveling theater groups and  getting to Hollywood just in time for the talkies.  Handsome and debonair, he was a solid actor in some major Warner Brothers pictures with stars like Humphrey Bogart and Carole Lombard.  Later he appeared steadily in B-pictures and has some renown for being the lead in the now famous (but infinitely terrible) Ed Wood made Plan 9 from Outer Space, and as many other former film actors did, he ultimately became a fixture on television, including the recurring role of Joe Randolph on the long-running Adventures of Ozzie and Harriet.
A respected writer for the New Yorker, Margaret Talbot does much more than just telling the story of her father's life.  The Entertainer is a loving biography of Lyle, but it is also a cultural history of modern American show business told from the inside.  And because Talbot is a sharp observer and an experienced journalist – as well as a loving daughter -  she is able to see both her father and the world he lived in and through with both clarity and appreciation.  And she is a really good writer too.
Some relatively few individuals have had the great good fortune to find their way into this part of the culture; whatever their roles, actors, stagehands, directors, camera operators, it was and still is a business, a lifestyle, and a world that was both magical and mundane, real and made up.  For all who were and have been in the film and television industry in whatever roles, the magic is real, and many of them, if not all, could be imagined as the "lucky ones" who get to be a part of the cultural zeitgeist that so many aspire to but never directly experience.  While Lyle Talbot never achieved stardom, he was a deservedly working actor in Hollywood for almost sixty years. Now his daughter has placed him at the center of a story both brilliantly and beautifully told, allowing us to understand the era in which he lived and worked.
I enjoyed this book as a work of cultural history well told, and it was also special for me because my own grandfather, like Lyle Talbot in love with theater and the movies, worked for Warner Brothers from the late 1920s into the early 1950s, and then my father worked in television and film for almost sixty years, so Margaret's experiences as a child of show business were especially resonant for me, and having the opportunity to speak with her was great fun.
The Entertainer amplifies the story of 20th century Hollywood for any of us who still believe in its magic.  Visit the author's website where there is more about the book and her work.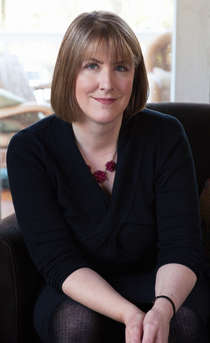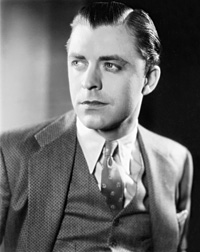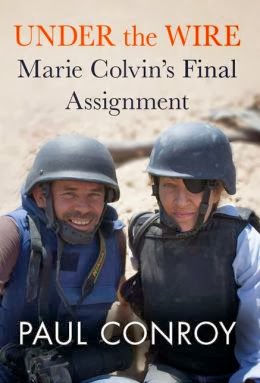 978-1602862364 – Weinstein Books – hardcover – October 8, 2013 – $26.00 (ebook versions available, prices vary depending on retailer)
Marie Colvin was an award-winning journalist who wrote principally for the London Sunday Times for almost thirty years until she was killed covering the siege of Homs in Syria in February, 2012.  She was raised in Oyster Bay (Long Island), NY, graduated from Yale in 1978 who worked for the British newspaper The Sunday Times from 1985 until her death.
Marie was an activist journalist in the best sense of the word, committed to reporting the lives and conditions of the oppressed and especially civilians suffering in wars, armed conflicts and governmental actions.  Her writing was vivid and clear, gripping and very muscular.
Colvin specialized in the Middle East, but also worked in East Timor, Sri Lanka, Chechniya and the Balkans. She was recognized by the British Press awards for her reporting in Chechniya (and an amazing escape from that war zone, also grippingly reported). In East Timor in 1999, she helped save the lives of 1,500 refugees stranded in a United Nations compound that was surrounded by the Indonesian Army after the Timorese chose independence from Indonesia in a referendum.  Colvin and two other journalists refused to leave and forced the UN to stay as well, and eventually the refugees were extracted and taken in by Australia.
In 2001 she became the first Western journalist in years to enter Tamil Tiger rebel territory in northern Sri Lanka. When she returned to the government-controlled area, her group was fired on by Sri Lankan military, and she was wounded by shrapnel, losing the use of an eye.  She famously wrote a 3,500 word dispatch about her adventure while in the hospital in NY for surgery. From that time onward, her black pirate-style eye-patch became  the emblem that represented her irrepressible spirit to all.
John Burns, the veteran New York Times foreign correspondent, called her "one of the most respected and celebrated reporters on Fleet Street…She was, of course, absolutely fearless, though she knew the dangers well."
Alan Philps, a former Telegraph foreign correspondent said: "What she brought to journalism was being a great eyewitness and being incredibly brave. It was a role she settled into and she never saw another form of journalism she wanted to do, but that meant she sacrificed everything for the job."
In 2010 at a London newspaper industry service for fallen British journalists, she gave a moving speech about the work and risks of foreign correspondents: "We always have to ask ourselves whether the level of risk is worth the story. What is bravery, and what is bravado?
"Journalists covering combat shoulder great responsibilities and face difficult choices. Sometimes they pay the ultimate price."
Marie Colvin reported from Libya in the middle of many battle zones during the revolution against Qadaffi, where she worked with photographer Paul Conroy, who became a close friend of Colvin's.  In 2012, the two of them, working for the Sunday Times, made their way into Homs in Syria, where the government was bombarding the local population into submission.
Under the Wire is Conroy's story about his friendship and work with Marie Colvin in Libya and Syria.  Most of the book is a blow by blow account of their time in Homs, where Marie was killed while trying to leave Homs after many days in terrible danger, along with French photographer Remi Ochlik and Conroy was grievously wounded as well.
The book is a vivid and powerful account, not only of the work of the foreign correspondents who went to Syria to document what was going on there, but of the people in the country on the rebel side, who wanted Marie, Paul and other western journalists there to report what was happening.  Acts of bravery, selflessness and heroism abound.
Paul Conroy's story is a gripping and painful celebration of the human spirit, full of bravery and hope and a wonderful memorial to the work and life of Marie Colvin.  It's also a reminder, as the civil war in Syria continues, of how much we need people like Marie to serve as a public conscience in the face of oppression and state sponsored violence.
Marie Colvin's work has been published as On the Front Line: The Collected Journalism of Marie Colvin.   Visit her website to learn more about her life and work, and the Marie Colvin Memorial Fund.  The Colvin family has established a memorial fund in honor of Marie. The fund will direct donations to charitable and educational organizations that reflect Marie's lifelong dedication to humanitarian aid, human rights, journalism and education.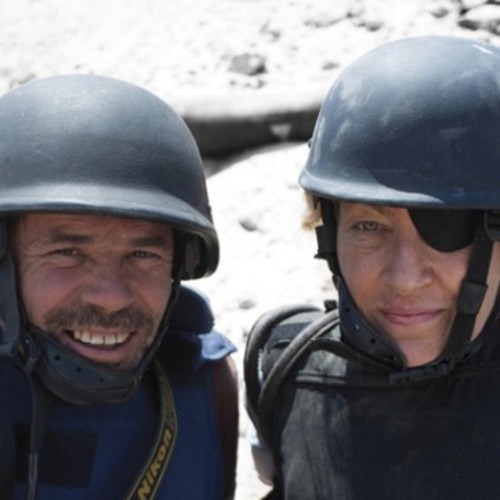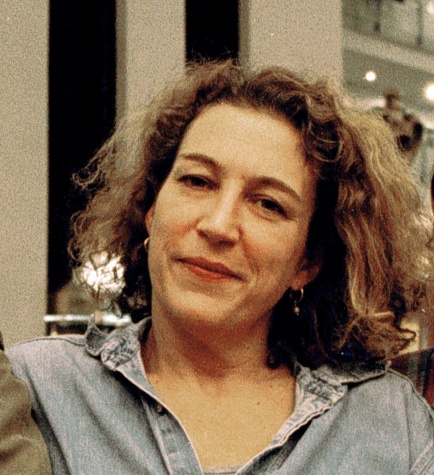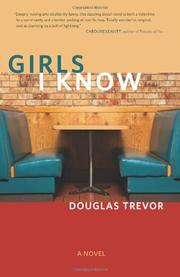 978-0983150534 – Sixoneseven Books – paperback -  May 1, 2013 – $15.95 (ebook versions available at lower prices)
A debut novel set in Boston, Girls I Know has an unusual narrative structure that sometimes feels like a love song to the city of Boston as much as a novel about the protagonist, tortured failed graduate student, Walt Steadman.  Walt is a classic nebbish – dropped out of graduate school writing a thesis on an obscure poetic subject, making his living now as a sperm donor and doing odd jobs.
Walt is painfully obsessive – as a way to channel his feelings of failure and indirection.  He goes to the same small coffee shop for breakfast almost every day, where he befriends the owners and their daughter, Mercedes.  He loves Boston in an obsessive way too.  The real story of the novel begins when Walt is survives a terrible shooting at his favorite restaurant which leaves four people dead, including his friends.
Now he is forced to confront himself and in his recovery, try to find the self he has buried in his self indulgent lifestyle.  The girls he knows are both complicated – the effervescent Ginger Newton, Harvard undergraduate – another obsessive, but a much more active one, she is writing a book called Girls I Know about women and their jobs and the heartbroken and speechless Mercedes, whose parents are now dead.  How he interacts with these two "girls" on his path to self discovery and redemption are what this book is really about.
I liked this book much more than I initially thought I would (coming of age stories are not usually my forte as a reader).  Trevor is a very good storyteller, and his characters are all interesting and well drawn. And his Boston comes to life throughout the book.  Trevor knows his way around characters and places and his writing is strong.  His collection of short fiction, The Thin Tear In The Fabric Of Space, won the Iowa Short Fiction award in 2005.  Author website here.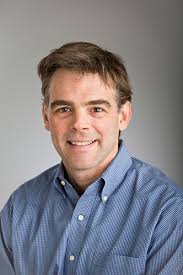 Kudos to this independent publisher, Sixoneseven, for doing an excellent production job and a serious effort to market and promote a very good book.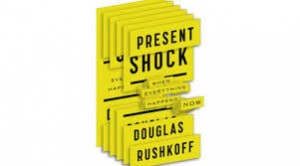 978-1591844761 – Current – Hardcover – $26.95 (ebook versions available at lower prices, and paperback edition due February 2014)
"If the end of the twentieth century can be characterized by futurism, the twenty-first can be defined by presentism."
As it happens, I started this Writerscast project as an antidote to my own sense of what Douglas Rushkoff calls Present Shock, which is about how time, technology, attention, human intelligence, culture, meaning, advertising, commerce and belief systems that mark 21st century modern life have changed the way we experience our lives.  This is an important book that having read and thought about, I can highly recommend.
What is ironic is that all of the things about our time that Rushkoff talks about in Present Shock, our feeling of being too busy and overwhelmed with input, our inability to filter out what does not matter to us and to focus on what does matter most are all the reasons why so many people I know will end up not reading this book at all.  In fact the author felt those same issues during the writing of the book, and had to devise a plan and method that allowed him to concentrate on getting the work done.
You are not alone if you are feeling the need to make some space for yourself.  It took me much longer to read this book than it would have some years ago.  And it took me much longer to find the space in my life to write this short piece and post it than I am comfortable with.  Technology in communication has enabled tremendous gains for many of us, while at the same time enslaving us to our devices.
Rushkoff brilliantly describes what has happened to us – the end of narrative, changes in the way we perceive and operate in time, what he calls digiphrenia – mental chaos provoked by digital experience – our need to escape the present, and our inability to filter information and sensory input.  We instinctively know what he is talking about because we experience it ourselves every day.
But most of the time, most of us believe all of these concerns are personal and individual – how do I learn how to cope with the modern world?  I think Rushkoff's point in this book is that these are not individual problems, they are structural, and we need to start thinking about ways we can alter the course of our culture, to take control of technology, to act rather than be acted upon.  In that way, this is an inspiring book, which I hope will lead to change in thinking and behavior.
I interviewed Doug about one of his earlier books, Program or Be Programmed.  He is a terrific talker as well as writer and I am sure you will enjoy listening to our conversation.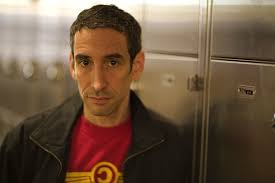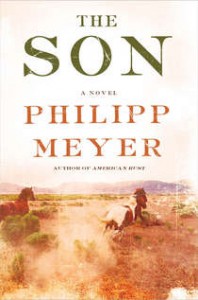 978-0062120397 – Ecco Press – Hardcover – $27.99 (ebook editions available at lower prices)
It is wonderful these days to come across a novel with big ambitions.  It is even better to come across one that succeeds so brilliantly as The Son, which is only the second novel by Philipp Meyer.  His first book, American Rust, was published in 2009.
The Son is rooted in Texas, which gives Meyer the chance to be epic, as the place itself, so large and so much a part of the romantic history of the American West, enables story telling on a grand scale.  There are three generations of stories in the novel, told in three separate voices, all of members of the same family, living out the story of European America.  It's a terrific story, complicated and sometimes challenging to keep straight whose voice you are hearing, which period you are in, but I was hooked from the outset of the book and could not put it down.  Admittedly, I am a sucker for stories that show American Indians as real people, not as stick figures, and which admit (and celebrate) the complexity of human beings rather than trying to judge them from the perspective of the present.
Meyer is a terrific writer throughout. To be this good so early in his career may put alot of pressure on him going forward.  It is difficult for any writer to continually come up with great stories and tell them well.  Talking to Meyer here about his work, and about how he came to write The Son, I gained a good deal of respect for this writer and his literary vision.  The next book I am reading this summer is American Rust and I am going to be looking forward to Meyer's next book, which I hope to be reading in the not too distant future.  Philipp Meyer is the real deal, a great writer telling stories of America that help is define who we are in this late era of the American Empire.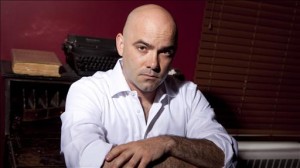 *Note to listeners – Meyer and I had an unusually long conversation, this interview runs a bit more than 42 minutes, I hope well worth your while to hear all the way through.