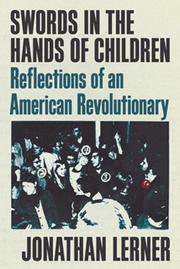 Swords in the Hands of Children: Reflections of an American Revolutionary – Jonathan Lerner – OR Books – Hardcover – 9781944869472 – $22 – 224 pages – December 5, 2017. Ebook versions available at a lower price. Order direct from the publisher, OR Books.
As Writerscast listeners doubtless know, I am interested in books about the sixties, a period in our history that shaped so much of what is now our current worldview and world situation, for better and for worse. This was a period in American history marked by social and political conflict, sparked principally by the Vietnam War. For many young people, it was the time in their lives when political and social idealism flourished, yet for some, directions taken and decisions made, acts committed, that would later appear misguided and wrong.
In the early sixties, Jonathan Lerner was a student at Antioch College, who almost accidentally became a full-time staff member of Students for a Democratic Society, the most powerful organization of the New Left (among its founders, the recently deceased Tom Hayden). In this book, Jonathan recounts the story of his life during the most fraught years of the political upheavals of this era.
Jonathan Lerner was at the center of many of the most important political events of that time. He became a founding member of the Weatherman faction of SDS, which ended up taking over the organization in 1969, and was the editor of its newspaper Fire! and an "above ground" representative of the Weather Underground organization, that was responsible for much of the far left spawned violence of the era.
The Weather Underground ultimately carried out a campaign of bombings across America. Some of its members died, many stayed underground for years, and some went to jail. Lerner tells some compelling stories about this time in particular and the people he worked and lived with. Overall, he seems to have been almost an accidental radical, who like many in the sixties, "went with the flow" of events and people around him, trying to find his place in a complicated environment.
Jonathan tells his story with brutal honesty, questioning much of what he once took for granted, as an insecure gay man existing in an environment that was not supportive in any way. This memoir has much to offer to those of us still seeking to understand the politics and culture of our youth, as well as for those too young to have experienced the sixties directly.
Lerner is the author of the novels Caught in a Still Place and Alex Underground, and is today a journalist focusing on architectural, urbanist and environmental issues. He lives in the Hudson Valley of New York state with his husband.
We had a great conversation in our wide ranging conversation. Visit Jonathan's website here.
"Imagine if your favorite uncle, a brutally honest, worldly, self-reflective gay raconteur, had been, as a twenty year-old, a lieutenant in an underground guerrilla army dedicated to the violent overthrow of the government of the United States. Jonathan Lerner is that favorite uncle you never had, telling unbelievable true stories―no bullshit―from the 'revolution' fifty years ago. This is the closest you'll ever get to being there." ―Mark Rudd, national secretary of SDS, founding member of the Weather Underground and author of Underground: My Life with SDS and the Weathermen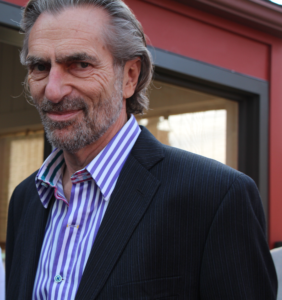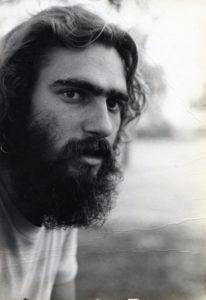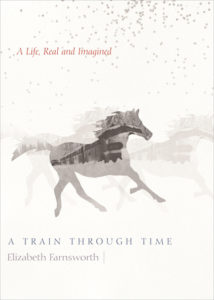 A Train through Time: A Life, Real and Imagined – Elizabeth Farnsworth – Counterpoint – Hardcover – $25.00 – 160 pages – February 14, 2017 – ebook versions available at lower prices
"I began this book with a sense of discovery and finished it in a state of exaltation. Along the way it broke my heart. It has been a long time since I read a book so moving, plain spoken and beautiful. The instant I finished it, I went back to the beginning and started in again." ―Michael Chabon
This slim – and gorgeously produced – memoir is one of the most striking and memorable books I have read recently. I have to simply echo what Chabon said about it – Elizabeth Farnsworth has written something very special, a book that does not fit easily into our conception of book categories – and that is a good thing. Her book is an exploration of childhood memories of loss and of family life that woven together with more recent stories of her work as a journalist and documentary film maker, are built into a fictional structure. The book forms an almost dream state to carry the author (and the reader) through her story.
Farnsworth interrogates her own understanding of events, real and imagined, to understand the arc of her life. It is a truly magical journey of self and psyche.
A Train through Time is illustrated with the remarkable photo art of Mark Serr, whose works contribute to the ethos and sensibility of the book, as well as providing us with a beautiful and dreamy cover image.
Of course it helps that Farnsworth is a fine writer and a terrific storyteller. I was deeply moved by this book, and really enjoyed having the opportunity to speak with the Ms. Farnsworth about her story, about trains, journeys, and life in general. As an experienced television personality, she is very comfortable in recorded conversation and we had a great talk together, which I hope you will enjoy.
Elizabeth Farnsworth is a filmmaker and a foreign correspondent. For many years, she was the chief correspondent on the PBS NewsHour hosted by Jim Lehrer. During her career, she traveled widely to report on stories in Cambodia, Vietnam, Chile, Haiti, Iraq, and Iran and many other places. Farnsworth grew up in Topeka, Kansas, has a B.A. from Middlebury College, an M.A. in history from Stanford University and now lives in Berkeley, California.
Her documentaries include The Judge and the General (2008) and The Gospel and Guatemala (1983).
You can learn more about the author and A Train Through Time at the Counterpoint website here.