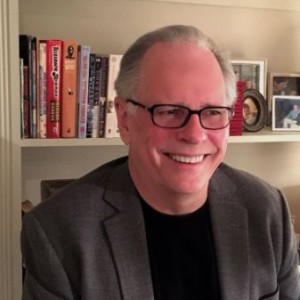 Publishing Talks began as a series of conversations with book industry professionals and others involved in media and technology about the future of publishing, books, and culture. As we continue to experience disruption and change in all media businesses, I've been talking with some of the people involved in our industry about how publishing might evolve as our culture is affected by technology and the larger context of civilization and economics.
I've now expanded the series to include conversations that go beyond the future of publishing. I've talked with editors and publishers who have been innovators and leaders in independent publishing in the past and into the present, and continue to explore the ebb and flow of writing, books, and publishing in all sorts of forms and formats, as change continues to be the one constant we can count on.
Jess Brallier is one of those interesting, experienced innovators in publishing with whom I enjoy talking about all sorts of book related subjects. He's worked in adult trade publishing, but has also had significant success with children's and YA books, has long been involved in digital technologies, and notably was instrumental in the creation of the wildly best selling Diary of a Wimpy Kid by Jeff Kinney. And he is a prolific book writer himself, as well. His vast experience has provided him with a unique perspective about books and publishing, and he is just the kind of person who makes this interview series interesting and fun for me to do.
Here's the more or less "official" biography Jess sent me: Jess M. Brallier currently serves the publishing industry as a media and revenue agnostic consultant to small, mid, and large publishing houses, and a developer of original IP, both print and animated. His career spans th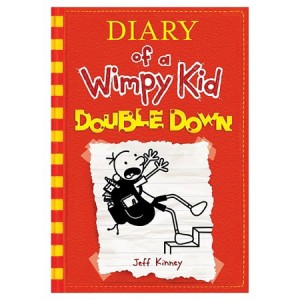 e publishing of books and digital storytelling from brick-and-mortar and the web, to virtual worlds and social media. He had his own children's imprint, Planet Dexter (Penguin) and used the web to establish and launch newly $800M in original IP (Diary of a Wimpy Kid, Big Nate, Poptropica, Galactic Hot Dogs, etc.)
He also worked closely with, and was essential to causing bestsellers for, Norman Mailer, William Manchester, William Least Heat Moon, Herman Wouk, William Shirer, Bailey White, Anne Morrow Lindbergh, and many others. Brallier is a frequent speaker at both digital and book industry conferences, has served on the faculty of university-based publishing programs, and is the author or co-author of over 30 adult and children's books.
I hope you enjoy listening to Jess as much as I did.
And not too long at 41 minutes, in case you were wondering.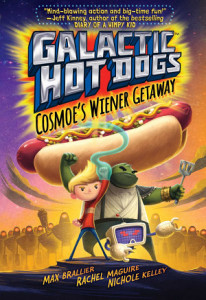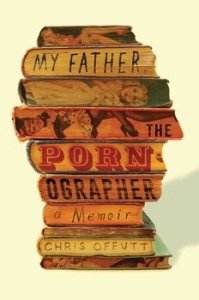 9781501112461 – Atria Books – 272 pages – Hardcover – $26.00 – ebook versions available at lower prices
Chris Offutt's father, Andrew Offutt, left behind an unusual legacy – a massive quantity of pornography he wrote over a long swatch of his life. Besides being at one time a respected insurance agent, and subsequently a successful but still minor science fiction writer, Andrew Offutt spent years writing pornography, and made himself the "king of twentieth-century smut."
During the 1970s, after Grove Press and other publishers had helped break down the barriers to legal publishing of pornographic and erotic literature, the floodgates of erotic writing opened up to meet a formerly unreachable demand. Several specialized, but relatively small commercial publishers created a mini-industry to satisfy an emerging market for written pornography and erotica of all kinds. During the height of the popularity of these books, some writers were able to make reasonable livings by turning out massive quantities of what was essentially pornographic pulp fiction.
Andrew Offutt was one of these writers, but unlike so many other high volume writers,  he was singular in his commitment to good writing and real plot lines, among other features of traditional fiction. As one might imagine, Andrew Offutt was an unusual man, and a strange and awkward parent keeping secrets about his work and the toll it took on his psyche.
Chris Offutt therefore grew up in a highly unusual world. His mother was the typist for all his father's books. The family lived in the Kentucky hills, where most kids grew up hunting and fishing, and learning the pleasures of traditional country woodcraft.
Andrew Offutt was more than a little eccentric, and was a fiery and unpredictable father. When he closed the door to his home office, he demanded silence and to be left alone to concentrate on his writing, terrifying and controlling his family. And Offutt took the entire family with him when he went off to science fiction conventions, where he was a sought after figure, playing the role of the exotic sci fi novelist. In the seventies, Chris' parents were evidently active swingers at these conventions.
During this time, Andrew Offutt wrote an incredible number of books – in total, more than four hundred novels, including pirate porn, ghost porn, zombie porn, and secret agent porn.
In 2013, after his father died, Chris Offutt returned to help his mother move out of his childhood home. In order to make sense of his father and his own childhood, Chris took on the herculean task of reading and organizing his father's manuscripts and the vast trove of memorabilia, journals, and letters that accompanied them. It was only through the lens of his father's writing that he was finally able to bring some closure to his understanding of this difficult and sometimes brilliant man. And at the same time he was able to gain a better understanding of himself as a person, father and of course, his own life as a writer.
This book is a remarkable literary and personal effort of psychic and literary exploration, truly one of the best memoirs I have read. Perhaps because my own father was similarly a writer who made his living through his work with words, this book meant a lot to me.
It was a great pleasure to have the opportunity to speak with Chris Offutt about his courageous and beautifully written memoir, and his own creative work as a writer.
Chris Offutt was born in 1958 in Lexington, Kentucky and grew up in the small town of Haldeman in the same state. He went to Morehead State University, and then to the University of Iowa, where he earned an MFA from the famed Iowa Writers Workshop. His first short story collection was Kentucky Straight, published in 1992. Along with fiction and memoirs, Chris has also written comics and journalism for several magazines and newspapers. In recent years, he has written for television as well (Weeds and True Blood).
Chris has received awards from the Lannan Foundation, the Guggenheim Foundation, the American Academy of Arts and Letters, and the National Endowment for the Arts. He received a Whiting Award in Fiction and Nonfiction.
"Chris Offutt owns one of the finest, surest prose styles around, ready and able to convey the hardest truth without flinching. Now Offutt enters the darkest and most mysterious of places—the cave of a monstrous enigma named Andrew J. Offutt—armed with nothing but his own restless curiosity. Spoiler alert: He makes it out alive, walking into the daylight to bring us a deeper, funnier, more tender and more heartbroken truth—and his masterpiece." —Michael Chabon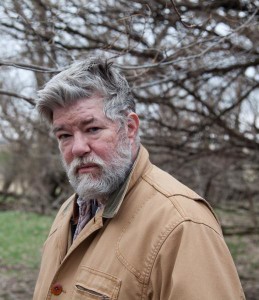 I'm as impressed as Michael Chabon is with this fine book.
And Offutt knows how to give a great interview too.