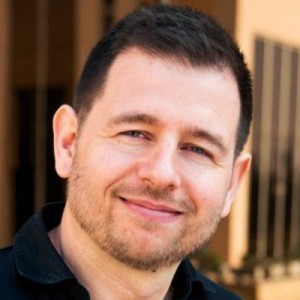 Publishing Talks began as a series of conversations with book industry professionals and others involved in media and technology about the future of publishing, books, and culture. As we continue to experience disruption and change in all media businesses, I've been talking with some of the people involved in our industry about how publishing might evolve as our culture is affected by technology and the larger context of civilization and economics.
I've now expanded the series to include conversations that go beyond the future of publishing. I've talked with editors and publishers who have been innovators and leaders in independent publishing in the past and into the present, and will continue to explore the ebb and flow of writing, books, and publishing in all sorts of forms and formats, as change continues to be the one constant we can count on.
It's my hope that these conversations can help us understand the outlines of what is happening in publishing and writing, and how we might ourselves interact with and influence the future of publishing as it unfolds.
24symbols is a service to read and share digital books in the cloud, working in any reading device that has an internet connection, and that gives users access to an international and multi-publisher's catalogue – essentially a subscription model that competes with other subscription services like Scribd, Oyster and Amazon to provide readers with easy access to ebooks for a low monthly fee (currently $8.95 US) and of course provides publishers with access to readers outside of the traditional "buy one copy" model that is still the predominant form of book commerce. The offering to readers is pretty clearly described here. Of course, in terms of competition, it's not just the other subscription services they are up against, but mainly the hegemony of dedicated reading devices and apps where readers are so used to shopping for ebooks.
24symbols, based in Spain, and strongest in Europe, has over 200,000 titles (and growing fairly quickly), and is now making inroads into the US market. It seems to me that a diversity of business models and ultimately some different ways for readers to read digitally is going to be a necessary groundwork for the growth in e-reading that so many in publishing have thought would have arrived by now.
Justo Hidalgo is a co-founder of 24symbols, a technologist and book lover, and someone whose thinking and energy I have long admired. I wanted to find out more about this company, and its plans for the future, as well as Justo's current thinking about ebooks and digital reading. This interview will not disappoint those who are interested in different perspectives on the current digital book environment. Justo provides a broad range of stimulating ideas here.
Aside from 24symbols, Justo also teaches Product Strategy and Innovation at the Master's Degree program in Industrial Design of Nebrija University, and Technology for Managers at the Nebrija Business School in Madrid, Spain. Justo is member of the Internet Society and Board Member and Mentor at Tetuan Valley.
Justo holds a Ph.D. from the University of A Coruña, Spain and a B.S. in Computer Science by the Autonomous University of Madrid, Spain. He has received training in Product Management, Product Marketing, Innovation and Creativity in the universities of Stanford and University of California Berkeley.
Some of his work and thoughts can be viewed on Twitter (@justohidalgo), his blog (in Spanish) and here (in English).
My apologies to listeners, as there were some recording difficulties with this interview, and while our fantastic tech team has done a great job cleaning it up, there are still some low level background noises during some parts of the interview.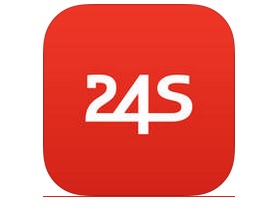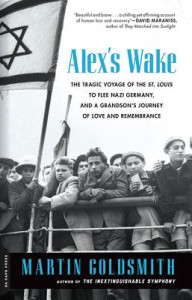 978-0-306823-71-8 – DaCapo Press – paperback – 352 pages – $15.99 (ebook editions available at lower prices)
I seem to have an inordinate interest in books about the Holocaust, doubtless because I think about my unknown relatives who perished in Lithuania and Poland during WW II, and feel somehow that knowing what happened to other Jews in that awful time will help me imagine the story of what happened to my own relatives. It's difficult not to wish that there were more accounts of heroic escapes from the Nazis and their allies in every country they occupied, but more often than not, the stories we do get to know are deeply sad, frustrating, or horrific.
Martin Goldsmith's parents came to the United States in 1939 from Germany, having survived the Nazi regime only because they were classical musicians who played in the Kulturbund, a special group of Jewish musicians that entertained other Jews in Germany (that was the subject of Martin Goldsmith's last book, THE INEXTINGUISHABLE SYMPHONY: A True Story of Music and Love in Nazi Germany).
This new book, Alex's Wake, is principally the story of Goldsmith's grandfather and uncle, who tried to escape Germany in 1939 on the ill-fated journey of the German luxury liner, the SS St. Louis, which took more than 900 Jewish refugees (at their own expense, paying high prices to the German steamship company) across the Atlantic, first to Havana and then, having been turned away by the Cubans, to the USA and Canada, which also refused the refugees entry to their countries. This meant that the ship had to sail back to Europe, where amazingly and after great effort, the refugees were accepted by England, Holland and France. Only those who went to England truly escaped, however, as soon after the Germans overran both France and Holland, and these forlorn, long suffering escapees were once again under the thrall of the Nazis, who now could kill European Jews without restraint.
Goldsmith's father suffered lifelong guilt for not being able to rescue his father and brother (and one must imagine, also his mother and sister, whose stories are really not told here, but who also were murdered in the war). That guilt was ineffably passed on to the grandson, and this book is Martin's attempt to expiate that guilt, and to understand as much as it is possible, the story of his family's travails more than 70 years ago.
Goldsmith and his wife traveled to Europe, spending six weeks retracing the journey of his antecedents, Alex and Helmut Goldschmidt. That journey forms the structure of the book, around which is built the narrative of his family's formerly happy and successful life in Germany, their struggles to escape the Nazis, the terrible journey of the SS St. Louis , and especially moving, the detailed tracking of Alex and Helmut's terrible time in occupied France where their hopes were truly lost, and where, after great suffering, they were transported to Auschwitz and finally their deaths. Along the way, Goldsmith learns a great deal about his family's life in Germany, meets many interesting people, and in fact helps to change the lives of others as well as his own.
This is a fine example of narrative nonfiction and while at times painful, well worth reading. Goldsmith's improbable effort to expiate his family's guilt and suffering brought forth forgiveness and a sort of transcendence both for himself and others involved in the story, and the book's honesty and beauty in the face of pain enables us to overcome the sorrow that inevitably arises when experiencing a story of deeply felt pain and loss. He's an engaging writer and memoirist, and a fine storyteller.
Martin Goldsmith has been a radio host for public radio and Sirius XM, where he now is director of classical music programming and appears on the Symphony Hall channel. Goldsmith has also sung with the Baltimore Opera Company and the Washington Opera. He has also acted in Washington-area theaters, including Arena Stage. His music reviews have appeared in the Washington Post and he is the author now of three books, including Alex's Wake.
Website for the book is here. Alert – we had a really good conversation so this interview runs slightly long at almost 42 minutes.