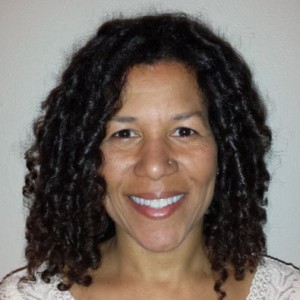 Publishing Talks began as a series of conversations with book industry professionals and others involved in media and technology about the future of publishing, books, and culture. As we continue to experience disruption and change in all media businesses, I've been talking with some of the people involved in our industry about how publishing might evolve as our culture is affected by technology and the larger context of civilization and economics.
It's my hope that these conversations can help us understand the outlines of what is happening in publishing and writing, and how we might ourselves interact with and influence the future of publishing as it unfolds.
Sherisse Hawkins is co-founder with Alex Milewski of Beneath the Ink, a Boulder, Colorado based ebook technology company. Beneath the Ink is working on what is likely the next phase in ebook development evolution, which is the provision of tools that enable authors and publishers to easily create ebooks with interactive content and multimedia resources. As Sherisse says in our interview, the story must and will remain the core of the book, but there are many types of books where the reading experience can be meaningfully expanded with the addition of expanded content.
This concept is not new of course, but what differentiates Beneath the Ink is the way their technology integrates the additional material to enable the reader to choose whether to engage or not, and making sure the presence of the option is not distracting to the reader. Their proprietary technology creates what they call "binks," which contain the media content within the book file, as opposed to simply being a link out to the open web (which is, of course, also always enabled in epubs and mobi files). Another other key offering is to make it easy for creators to manage their own ebook media production process simply and easily.
I think it makes sense to enable this sort of feature in the digital reading experience. Not all readers want to "go deeper" or be taken out of the main text. But many others do. In a way it's like having enhanced footnotes – and many of us do enjoy a good footnote to enhance our understanding of the text at hand. Fiction is another matter and is likely going to be a much greater challenge both for writers and for readers. But again, there are plenty of readers who do enjoy taking side trips from the main text, perhaps to better understand a character or a place inside a novel.
Beneath the Ink creates the tools for expanded reading experiences; of course, it remains to be seen how they are used and deployed by creators, and appreciated by readers. Aside from Binks, Beneath the Ink now has a new product called PageDip, which enables the one-click creation and has also created the option for users to offer their ebooks as hosted WebBooks, essentially untethering the reading experience from devices and apps, something that many in the ebook development world have been promoting for a number of years.
Beneath the Ink appeared on Shark Tank April 17, 2015!  heavy.com did an interview with Sherisse about her appearance.
I like what this company is doing and have done some experimenting with their technology for my clients. I wanted to talk to Sherisse about her vision for the future of digital publishing and also to learn more about her experiences in creating technology and offering it to the publishing community. Beneath the Ink has done a great deal of research into the ways that readers prefer to interact with digital content and Sherisse and her team have developed their software accordingly. Her insights into the ways that digital reading is evolving are very worthwhile to hear.
Sherisse is the former VP of software development at Time Warner cable and was a Senior Electrical Engineer in the Walt Disney Imagineering Show and Ride division, responsible for the design, development, and installation of attractions in four major Disney theme parks. She received a BS degree in Engineering from the University of Arizona, and earned a Masters in Engineering Management from the University of Colorado. Alex Milewski is the other co-founder of Beneath The Ink. His background is in web and mobile application development using Javascript, PHP, CSS3, HTML5 and many other programming languages. Beneath the Ink is based in Boulder, Colorado.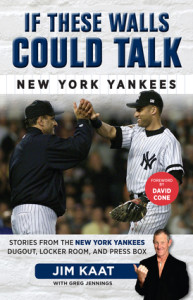 978-1-62937-024-8 – Paperback – Triumph Books – $14.95  – written with Greg Jennings, foreword by David Cone (ebook editions available at lower prices).
Doing this podcast has been great fun for me. I've gotten to read some wonderful books, and have met and talked to well over 200 interesting and intelligent writers. Now I can add having a conversation with one of my favorite baseball pitchers to the rewards of being a literary podcaster not long after having the honor of interviewing a Man Booker award winning author (Anne Enright).
Jim Kaat was a Major League pitcher from 1959-83 with the Washington Senators (1959-60), Minnesota Twins (1961-73), Chicago White Sox (1973-75), Philadelphia Phillies (1976-79), New York Yankees (1979-80) and St. Louis Cardinals (1980-1983).
Kaat was an amazingly durable left-handed pitcher, winning 283 games against 237 losses, with an ERA of only 3.45 (that's average runs allowed over nine innings) and 2,461 strikeouts in 4,530 innings. Kaat had his best year in 1966 while with the Twins, going 25-13 with a 2.75 ERA and 205 strikeouts in 304 innings over 41 starts. Jim was a three-time All-Star and a winner of 16 Rawlings Gold Glove Awards for best fielder at his position, 12 of which ran consecutively from 1962-73. Both Gold Glove marks were long-standing records for pitchers until being eclipsed by Greg Maddux (13 consecutive from 1990-2002, 18 overall).
Kaat's career spanned four decades and seven U.S. Presidential administrations, and at the time of his retirement in 1983, his 25 years of Major League service were a record. Since then, only Nolan Ryan (27) and Tommy John (26) have logged more seasons.
After all those years of playing baseball at a really high level, Jim went on to become a talented and skilled baseball announcer. He worked first in the minor leagues but showing a natural skill as an observer of the game, he quickly moved up to the big leagues, broadcasting first for the Minnesota Twins and later many years for the New York Yankees. After he retired from his second career, he made another comeback and is still working today as an announcer for the MLB network. For his broadcasting work, Kaat won an Emmy in 2006 for "On-Camera Achievement" after being nominated for two Emmys the previous year for "Outstanding Live Sports Coverage."
If These Walls Could Talk is an enjoyable collection of anecdotes and stories, organized loosely around the positions on a baseball team. It's mostly about the Yankees, and New York fans will love this book, of course. But there is much more in this book than Yankees stories – in it, Kaat tells his own story in his natural and appealing manner. Anyone who appreciates baseball will find these stories told from the perspective of a 60 year veteran of the game to be compelling and engrossing.
It was great fun for me to have the chance to talk to one of my heroes, Jim, "Kitty" Kaat. Thanks Triumph Books for publishing this fun book. And to those Hall of Fame voters on the Golden Era committee – please vote Jim Kaat into the Baseball Hall of Fame – he deserves to be there!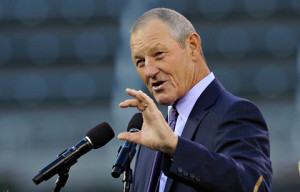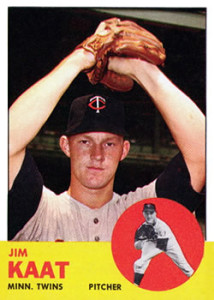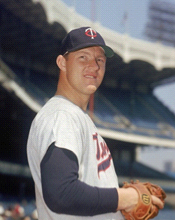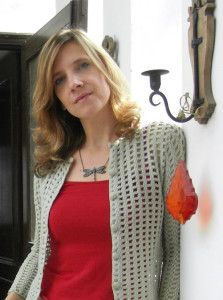 Lyndee Prickitt's powerful and engaging storytelling project, We Are Angry, fits readily into both the categories of interviews I am doing here – she's both the author of the (book) project as well as the primary publishing impressario who put together an innovative form of digital storytelling. But the interview does need to go into just one category, so I have chosen to call it a Publishing Talks interview.  Publishing Talks began as a series of conversations with book industry professionals and others involved in media and technology about the future of publishing, books, and culture; Lyndee Prickett's work is an important addition to that conversation.
We Are Angry is a fictional response to the very real and difficult issues of rape and abuse of women in modern India.
From the We Are Angry website:
"After the brutal December 16, 2012 gang-rape in New Delhi, many people in India and beyond felt a need to express their anger, fears and concerns about why this was happening. Women and men took to the streets to put a voice to their anger. Social media swelled with introspection and pontification. Anonymous mourners created real life and online commemorations. Movie stars satirized and campaigned. Artists painted street walls and canvasses. Actors staged plays in local parks and international cultural festivals. Screenwriters wrote movies. Singers sang.
The conversation across the nation changed. Women and their rights was not just a matter for earnest do-gooders and NGOs, but the topic du jour and the inspiration for a panoply of expression for weeks and months. And then the din quietened. People tired of talking about how women, at home and abroad, have been and should be treated.
We Are Angry is an effort to keep the conversation alive – fusing traditional fictional text storytelling with other media, bolstered by real news content and annotations, and showcasing a range of art and expression from a team of people who want to harness their anger and work creatively for change."
Lyndee Prickitt is a multimedia writer and journalist. She created her company, Digital Fables, to tell stories using the web as a platform. After working with Reuters and the BBC for more than 15 years, she wrote and produced the award winning digital short-story, Weareangry.net. Though a native Texan, Prickitt lives in New Delhi with her Indian husband and their daughter.
We Are Angry was nominated for a Webby, won the Transmedia Story of the Year from Digital Book World, and was a runner up in the New Media Writing Prize. The Guardian newspaper called it "devastatingly powerful."
There has been a great deal of discussion within the international ebook community about whether digital storytelling will migrate away from devices and out to the web. What Lyndee Prickitt has done with We Are Angry is a powerful example of how this can be done. When you land on the site, you are immediately offered two options, one to "read" and the other to "experience" the story. I suspect most readers choose first to experience the story.
I really like what she says on the We Are Angry site about this project:
"We are living in mixed media times and yet rarely do we find the media coalescing in a truly integrated and artistic way, a way that could take storytelling – especially issue-based storytelling – to another level, not replacing books or the linear text experience, but offering another construct.
We Are Angry is an attempt, a humble first attempt, at doing this: creating 360 degree digital fiction."
Listen to this interview, then visit the website and experience the story for yourself. Let me know what you think about it.